This week's Tattoo Tuesday was actually spotted on the FYeahTattoos tumblr!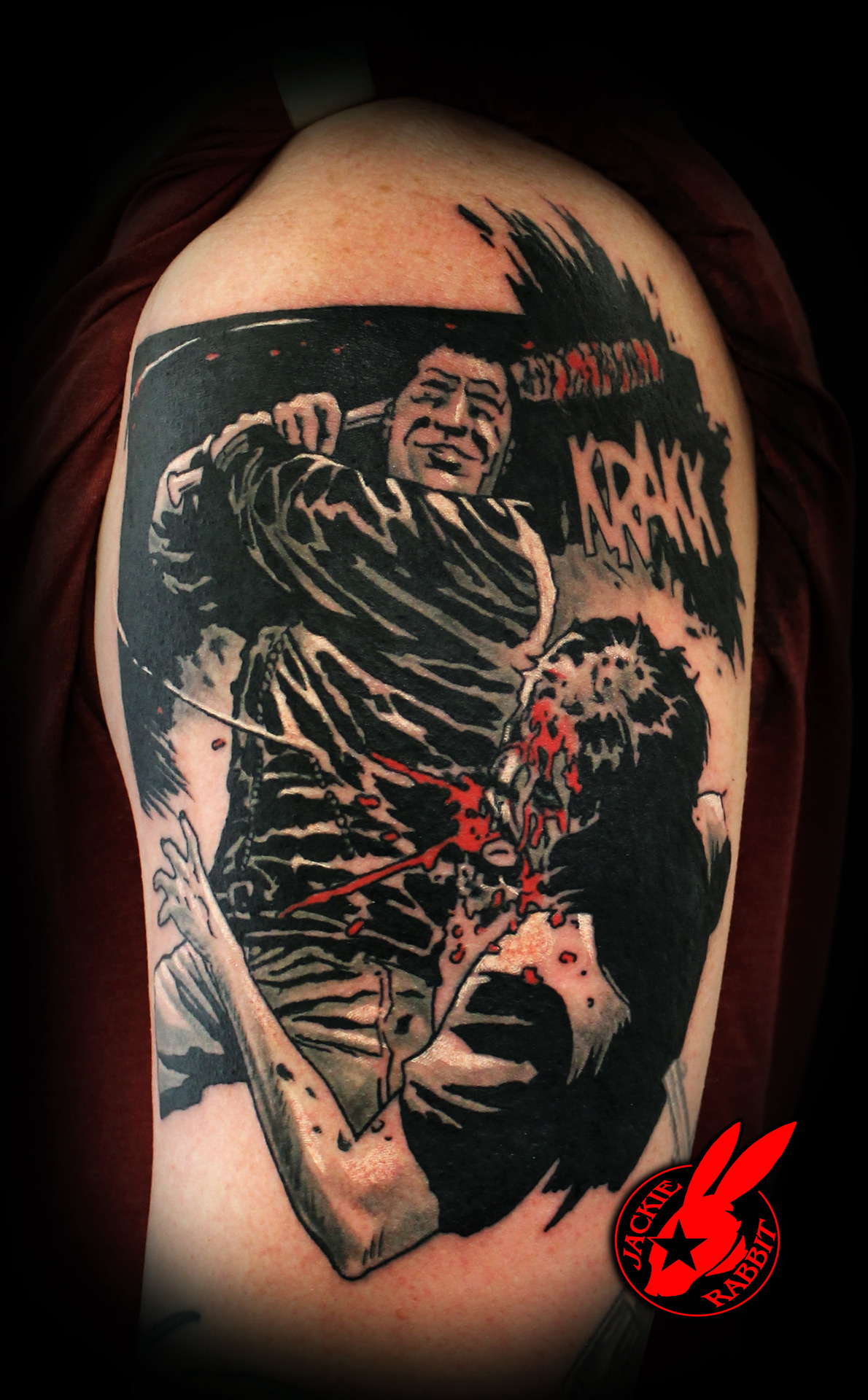 This Walking Dead Tattoo was done by Jackie Rabbit Tattoo in Chico, California, and it looks so good, like a photocopy of Charlie's art and Cliff's shading! And the red blood pops perfectly in the image, dotting Lucille and spurting from (SPOILERS) Glenn's face.
Too soon.
Anyway, if you want to see your tattoo featured next Tuesday, simply upload a photo to Twitter with the hashtag #TWDTattooTuesday and you may be featured on the next Tattoo Tuesday! If you don't use Twitter, feel free to send us a message on Facebook instead!