Hey it's Halloween! The holiday perfectly suited to The Walking Dead! So let's have a challenge!
I want a picture of you in your best TWD costume! Show, comic, or game! Shot quality always counts. Creativity counts. Gore counts.
Take that pic and upload it to a public sharing site (Imgur, Twitpic, Facebook, anything you can link to) and drop that URL in the comments section below. Log in first so I can tell who you are. Get your pics posted by noon (east coast time) Friday!
The winner will get the brand-spanking new Walking Dead version of Monopoly, signed by the man himself, Robert Kirkman.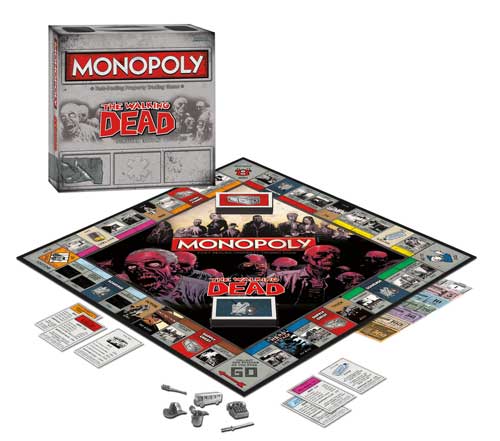 Hit me up with questions below, and go out and have fun!
UPDATE: WINNER!
We talked about it and we thought that Lisa Marie Viola's disgusting, eyeless, burnt-looking zombie stood out. So congrats Lisa Marie!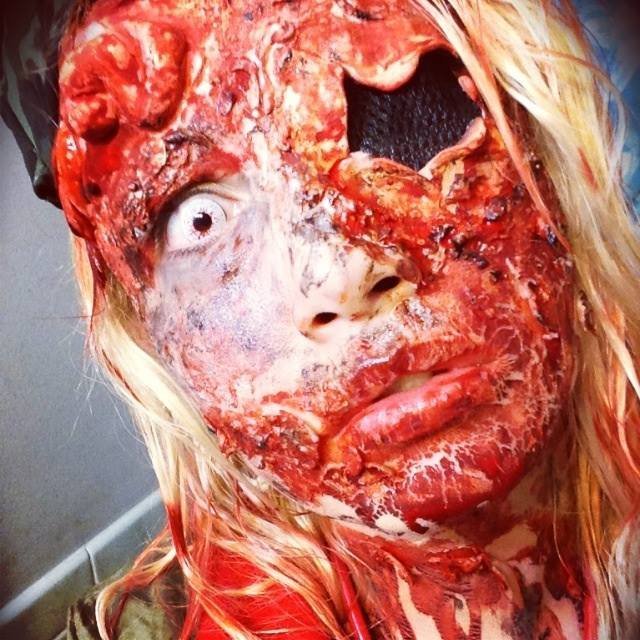 It's worth noting that Big Head Daryl (Melissa Bowers' husband) was in contention as well for being hilarious. We're sending them their choice of either Volume 1 or the up-coming Volume 19 (out November 13th!)