The Official Walking Dead Magazine #14 is OUT NOW. Here's the editors' take on what to expect from this jam-packed issue: With Halloween just around the corner, we take a look at the scariest moments in The Walking Dead, from page to screen. This is also the 'executive' issue with interviews with showrunner Scott M Gimple, executive producer Greg Nicotero, executive producer David Alpert and AMC's Fear The Walking Dead showrunner Dave Erickson for the low down on both series. Plus, we take a special look at The Walking Dead video games that are coming to your gaming devices soon! Subscribe here!

---
Let's start off with the incredible cover! Who doesn't miss that Rick beard?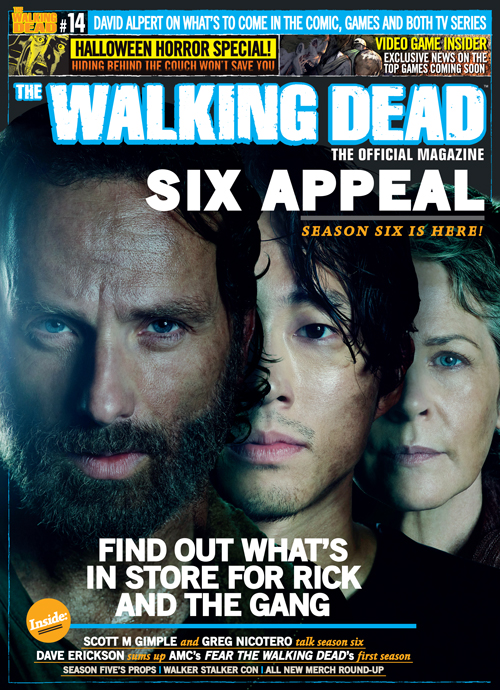 Welcome to the gun show.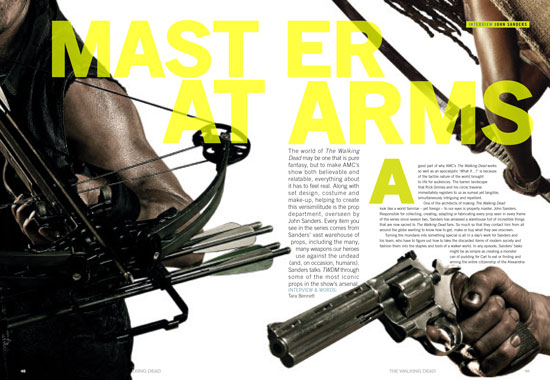 Dating is hard in the apocalypse. Here's an ode to those tortured romances.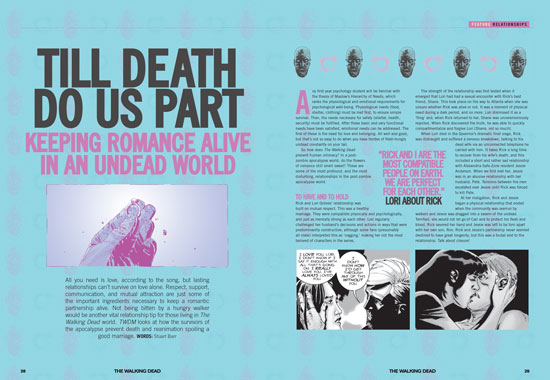 This Halloween-themed spread provides the most frightening moments of the series so far (there better be flowers involved).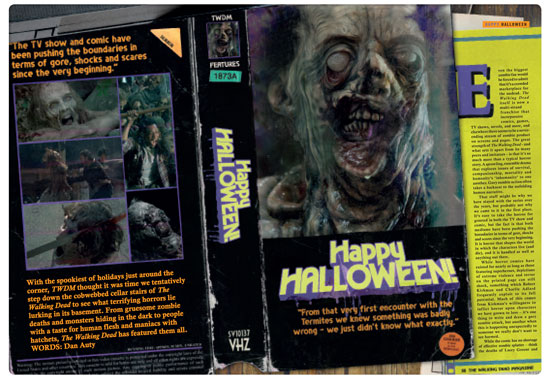 This article is dedicated to the amazing fans that experience the Cons and Walker Stalker!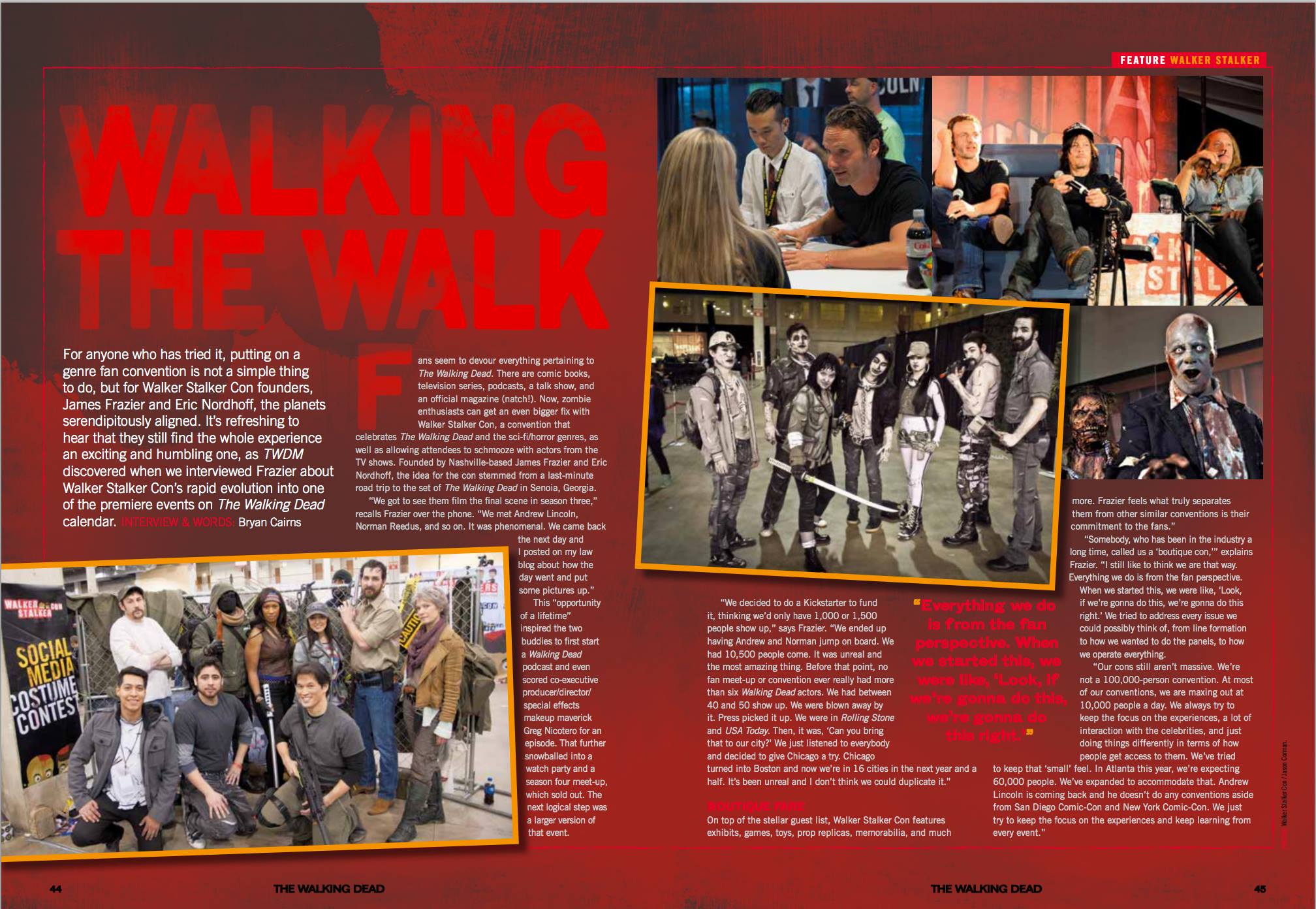 Carl (CORAL!) wants YOU to buy the newest issue!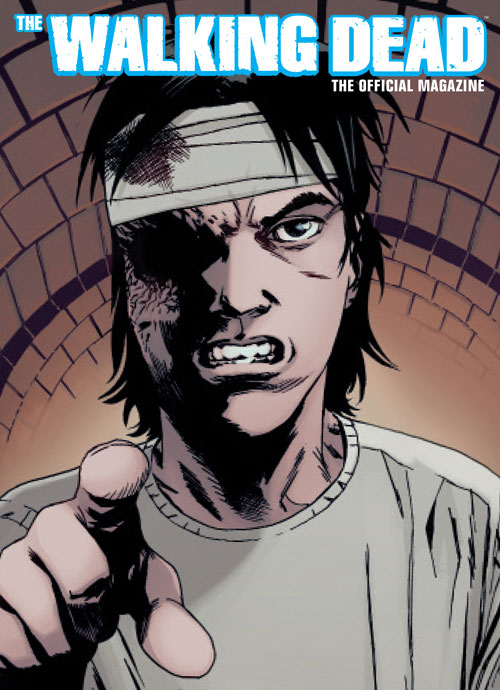 ---
Subscription Offer:
Subscribe to The Walking Dead Magazine and get an exclusive T-shirt courtesy of Vanilla Underground. Plus, save up to 25% on the newsstand price!