The Commonwealth community introduces us to even more new characters this issue – including Officer Mercer. Prepare to see how he fits into this issue while also getting an exclusive preview below.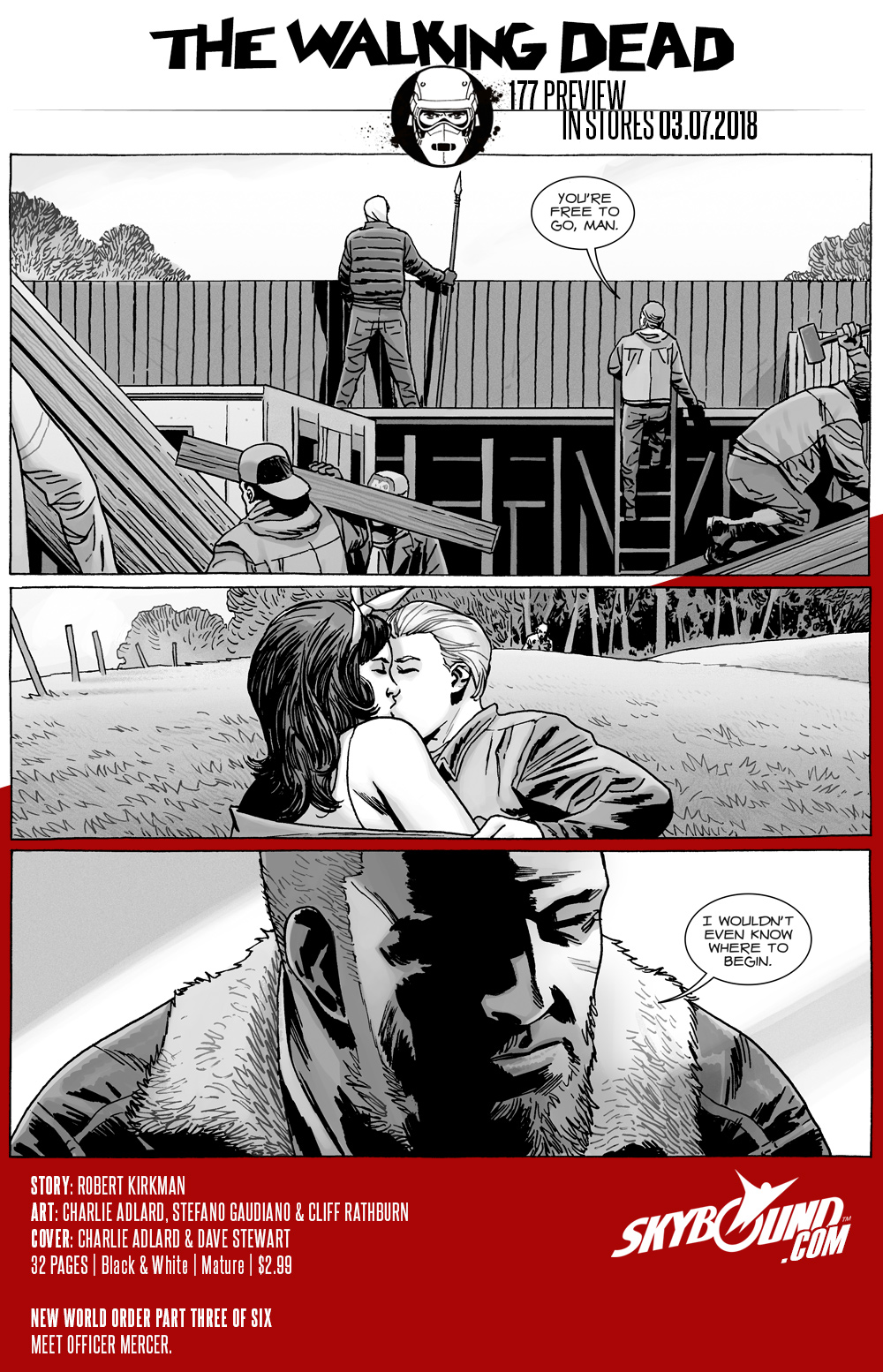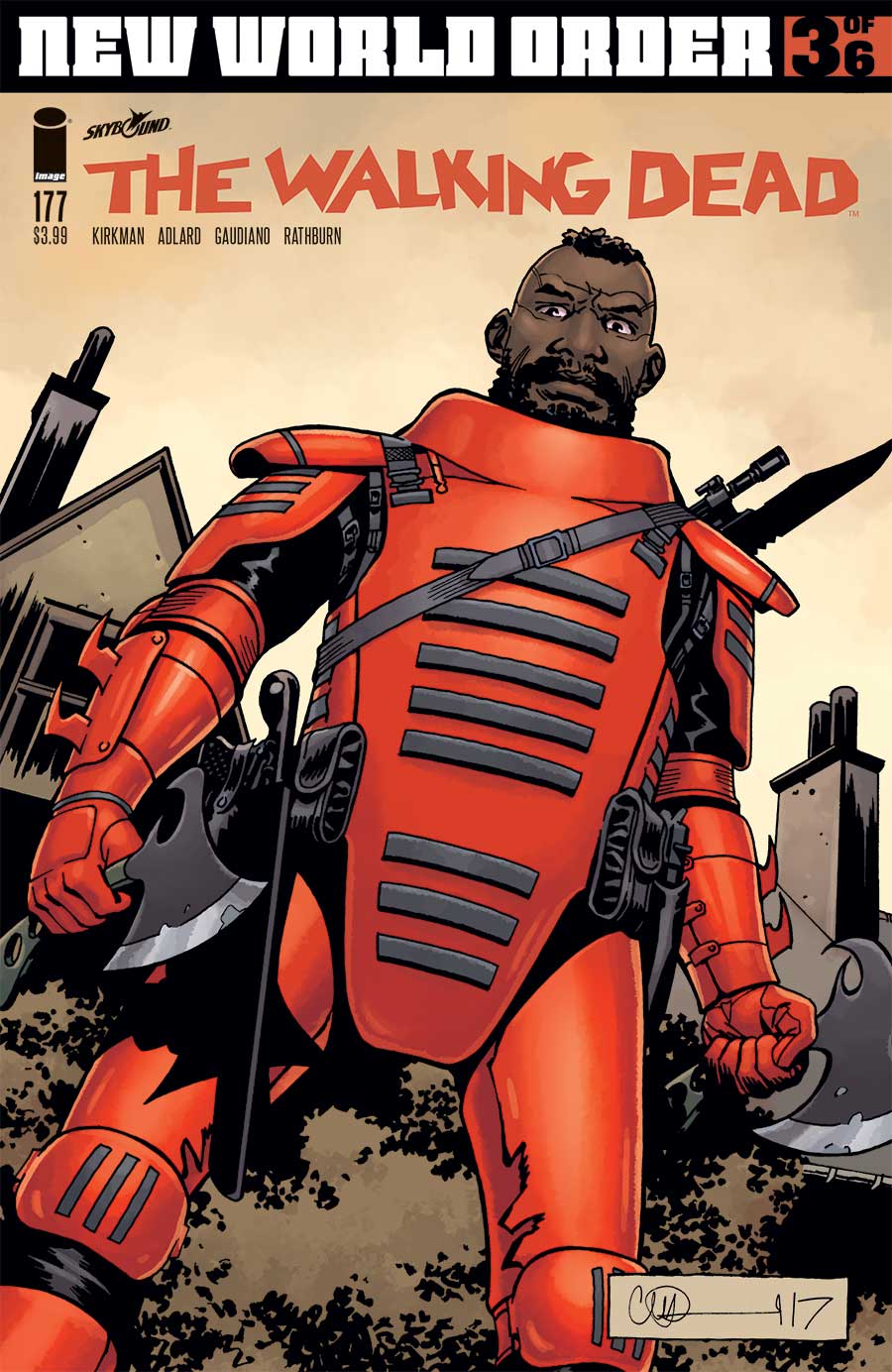 ---
Story: Robert Kirkman
Art: Charlie Adlard, Stefano Gaudiano, Cliff Rathburn
Cover: Charlie Adlard, Dave Stewart
Published: March 7, 2018
Diamond ID: JAN180843
Age Rating: M
"NEW WORLD ORDER," Part Two
An audience with a different kind of Governor.
Digital: $3.99
Print: $3.99