A lot will happen between now and January. You'll finally know who Negan killed on the show, we'll know who our next U.S. president is (Grimes/Negan 2016), and more importantly the Whisperer War will have almost concluded! As sad as that is, we're happy to show you the FINAL covers of The Walking Dead Whisperer War. Study them, enjoy them, and tell us in the comments how YOU predict this arc will end.
---
The Walking Dead Issue #162: The Whisperer War Part 6 of 6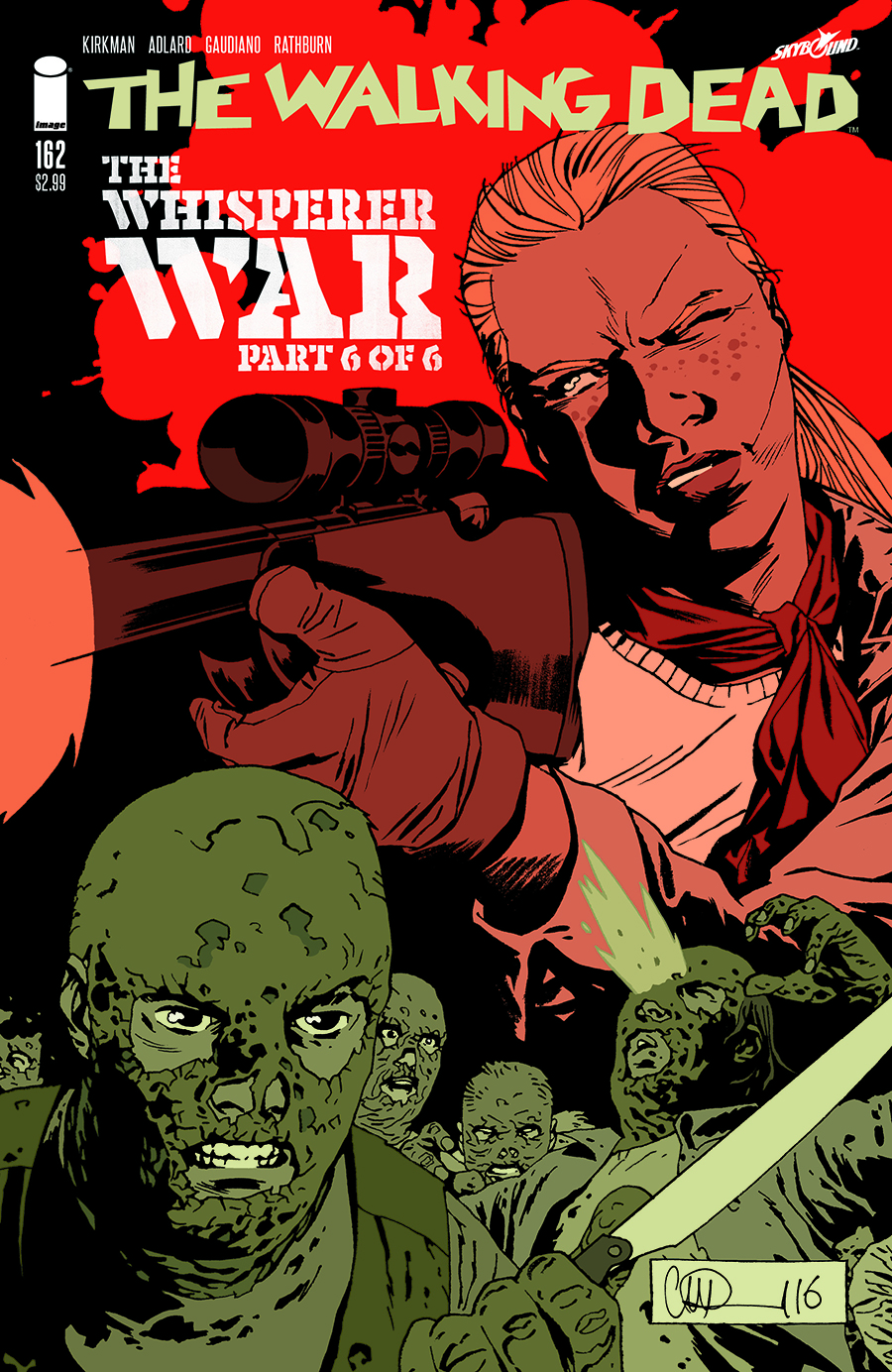 STORY: ROBERT KIRKMAN
ART: CHARLIE ADLARD, STEFANO GAUDIANO & CLIFF RATHBURN
COVER A: CHARLIE ADLARD & DAVE STEWART
COVER B (CONNECTING): ARTHUR ADAMS & NATHAN FAIRBAIRN
JANUARY 4
32 PAGES | Black & White | Mature | $2.99
THE WHISPERER WAR PART 6
THE EPIC CONCLUSION!
---
And as usual with the Whisperer War we've also got the Arthur Adams and Nathan Fairbairn variant to go along with it!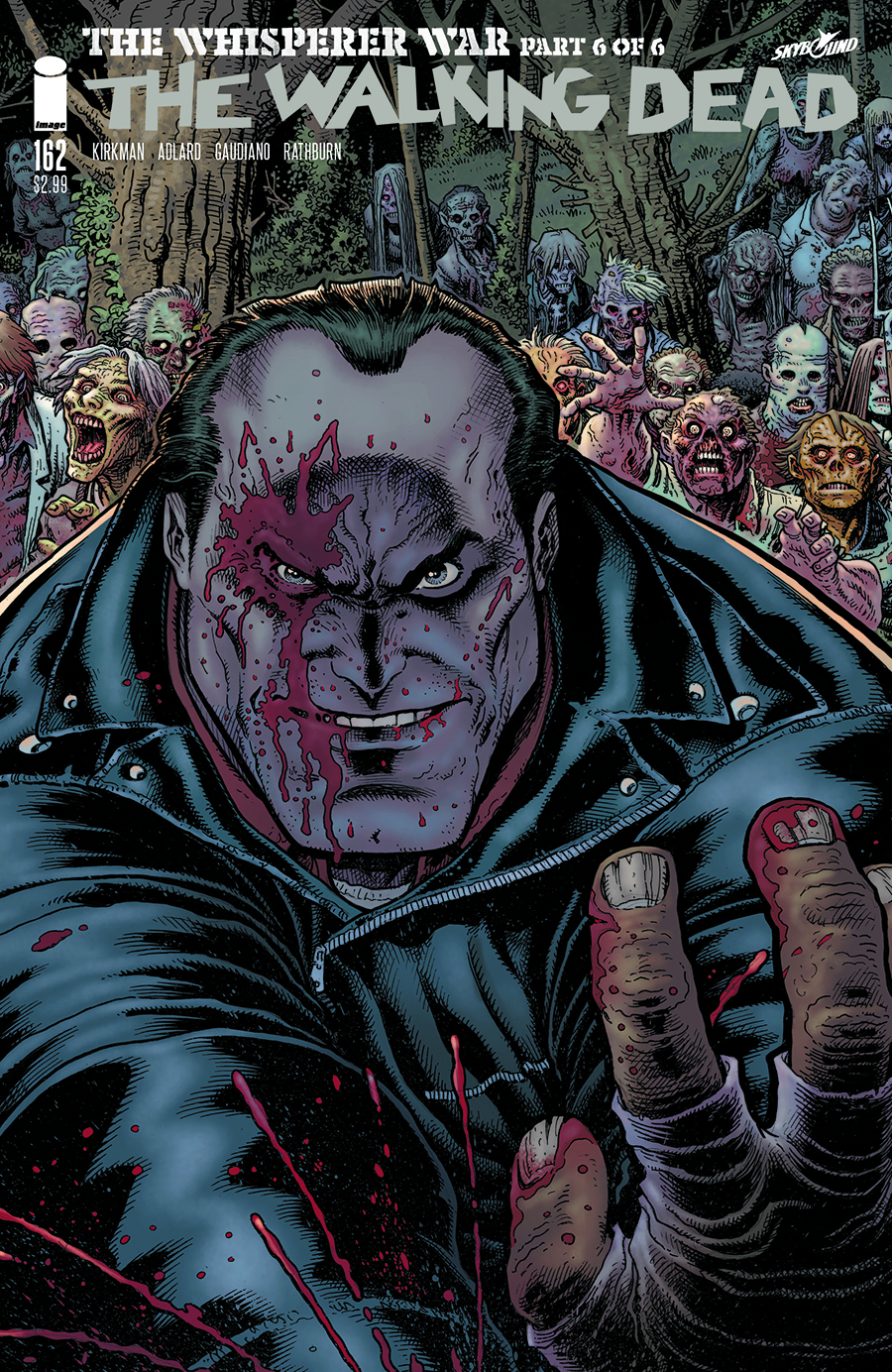 ---
Who do you believe will be the next character to go in the story arc? Why is Negan DRENCHED in blood? Will Andrea throw someone out of another tower?? Tell us in the comments!