Have you got a Walking Dead fan in your life? Do you know what to get your favorite dead head for the holidays this year? If not, we've got you covered with this year's Walking Dead Gift Guide. The Skybound store is your one stop shop for everyone on you're list! We've also got all your Outcast and Saga fans covered as well and a lot of merch is on sale until December 20th. Check out our guide below and happy shopping!
REMEMBER: IF YOU WANT YOUR GIFT BY CHRISTMAS (USA-ONLY), ORDER NO LATER THAN DECEMBER 14th! Just to be safe!
---
$10 & Under
The Walking Dead PVC sets:
Let's start with stocking stuffers. Through December 20th, these The Walking Dead PVC 2-packs are JUST $3!! Available in several different character and colors these sets are a great gift for TWD fans!

Skybound T-shirts:
We've got tons of t-shirts on sale for JUST $7 until December 20th! Choose from The Walking Dead, Manifest Destiny, Invincible and more. There's a shirt for everyone!

Lucille Series 1 Mini Keychain Blind Box:
Nothing says the holidays like a skull-crushing mini bat! These keychains are BLIND BOX items and colors are random, but who doesn't love a little mystery. They make great stocking stuffers and make you're keys look totally badass!
---
$25 & Under
The Walking Dead: Pee Pee Pants City T-Shirt
Our newest t-shirt inspired by Negan's infamous warning to the Survivors. Perfect for the Negan fan in your life! Help them laugh through the tears.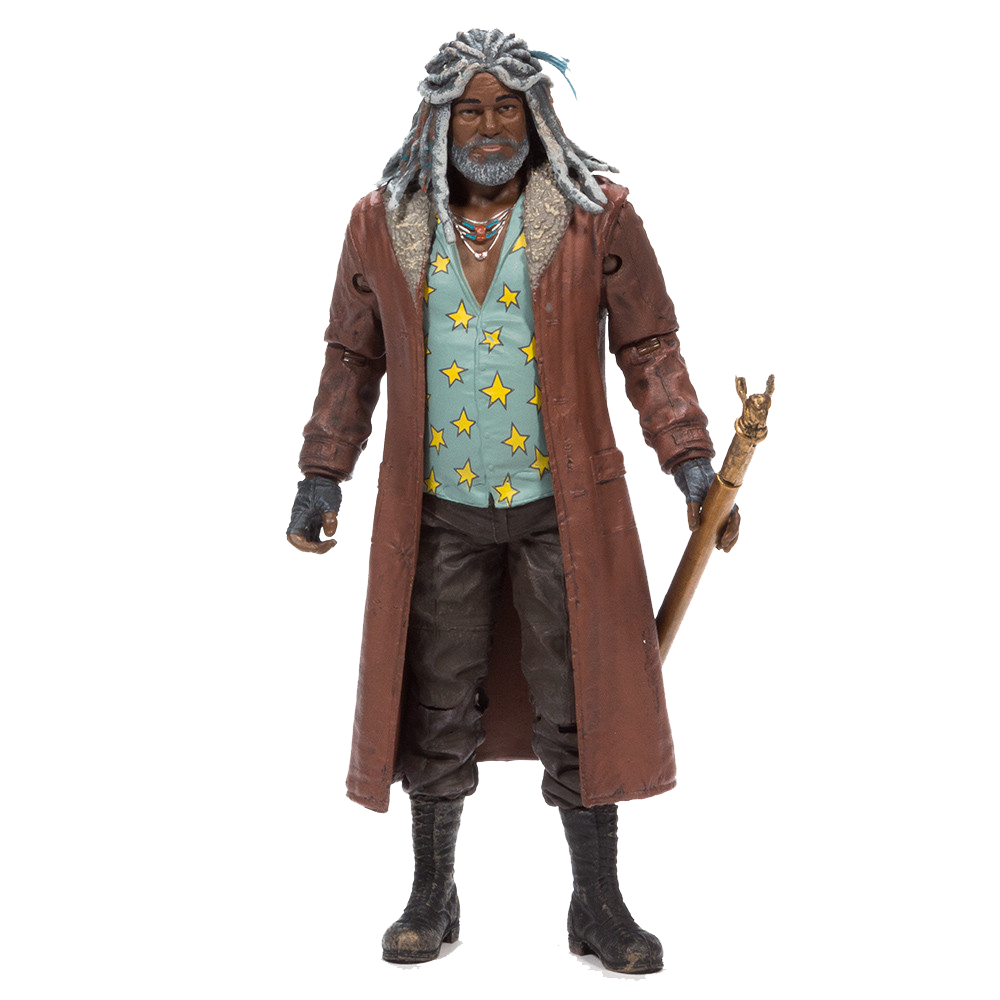 The Walking Dead Ezekiel Action Figure
Ezekiel has a tiger and we have an awesome action figure! The newest addition to the Walking Dead tv show makes an awesome gift for fans of the show and the comic. Also available in black and white.

Superfight Monthly Subscription
Our new Superfight subscription service is here and it's bringing a new Superfight expansion deck to your door every month! Perfect for the hardcore Superfight fan trying to collect them all or the more casual fan trying to bulk up their deck. Just $15 per box or save more by buying an annual subscriptions and get each box for $12 (plus shipping and handling).

---
$50 & Under
The MegaBox
The ULTIMATE gift for the ULTIMATE Skybound fan! The Megabox is a brand new subscription service bring all kinds of nerdy goodness to your door every 3 months! The first box is Black Friday themed (*coughAndWalkingDeadcough*) and starts shipping soon. Just $50 per box or save more by buying an annual subscriptions and get each box for $45 (plus shipping and handling). Get it as a gift or go ahead and treat yourself this holiday!

Superfight Core Deck
What's better than bringing the family together during the holidays? Fighting with them over trivial super battles! Superfight is the game of absurd arguments and it's the perfect ice breaker for any party. Get the original game and, for added fun, pick up The Walking Dead expansion deck!

Faction vests
Whether you've know about them from the comics or you're just learning about them in the show, everyone has a favorite faction. Show you're faction pride with these motorcycle club-style denim vests!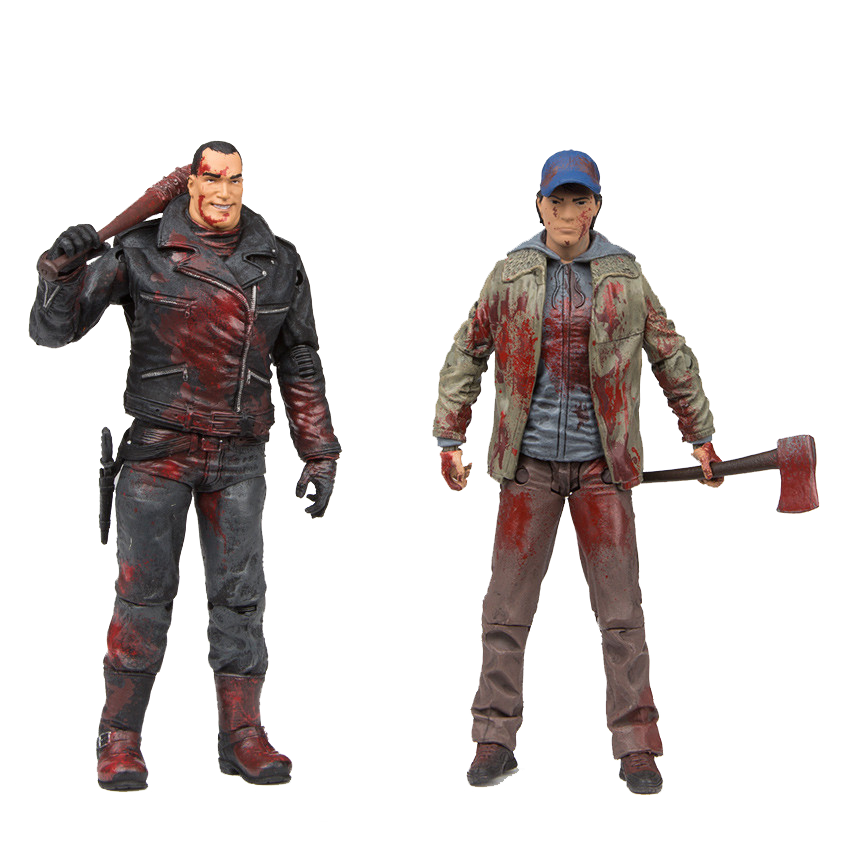 Negan and Glenn Action Figure 2-Pack
Skybound and McFarlane Toys are bringing back The Walking Dead's most despised villain and this time they're bringing Glenn along for the ride. This exclusive 2-pack features Negan with Lucille and Glenn and an exclusive smashed Glenn head, straight out of The Walking Dead's iconic 100th issue. Also available in black & white

OUTCAST by Kirkman & Azaceta Hardcover Book 1
For fans of the show and comic collectors alike, our OUTCAST Hardcover is a great gift! The book collects issues #1-12 in a super sleek hardcover. Plus check out the sketch book in the back. A must have for any Outcast fan!

Lucille Full Size 34″ Replica Bat
Who doesn't need a 34″ Lucille?! Get your hands on this "vampire bat" and add her to a Walking Dead collection or perfect your Negan cosplay. Or scare the other team during softball. We won't judge.
---
$100 & Under
Lying Cat Statues
We'd be lying if we told you this wasn't one of our absolute favorite items on this list! The fan favorite, Lying Cat, got her own statue this year and we've introduced several, limited edition color variants since then. Pick up the gold, bloody and pink versions for the rabid Saga fan in your life!

THE WALKING DEAD Compendium 3 Hardcover
Have a hardcore The Walking Dead collector in your life? Get them the latest Limited Edition Compendium! This gorgeous hardcover book features Negan on the cover and includes issue #97-144.
---
None of that strike your fancy? There's tons of other awesome merchandise available at the Skybound Shop!
DON'T FORGET: IF YOU WANT YOUR GIFT BY CHRISTMAS (USA-ONLY), ORDER NO LATER THAN DECEMBER 14th! Order later than that and you might miss the 25th, depending on our order volume.