The Commonwealth might not be all its cracked up to be. Following the Michonne reveal in Issue 175 we look ahead to the fourth part of the New World Order arc, which features The Princess battling The Commonwealth soldiers on the 178 cover. Whether this means she actually fights them or its just metaphor remains to be seen. But for now, check out the cover the details below:
The Walking Dead Issue #178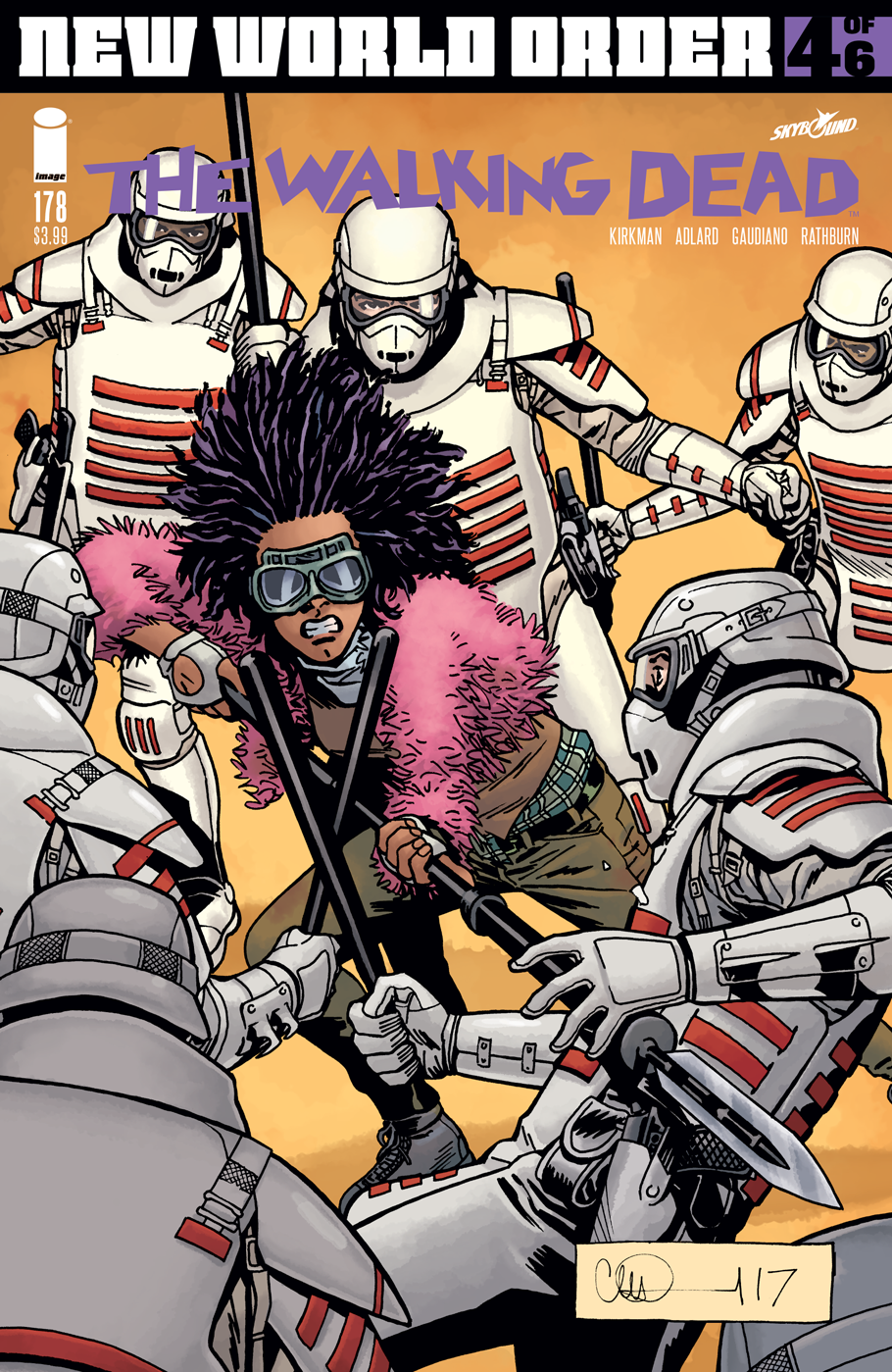 THE WALKING DEAD #178
STORY: ROBERT KIRKMAN
ART: CHARLIE ADLARD, STEFANO GAUDIANO & CLIFF RATHBURN
COVER: CHARLIE ADLARD & DAVE STEWART
APRIL 4 / 32 PAGES / BW / M / $3.99
NEW WORLD ORDER PART 4 OF 6
Princess unleashed — It's possible Princess doesn't quite fit in at the commonwealth.