Issue #166 is out NEXT WEEK and we have the preview! Hit us with predictions in the comments!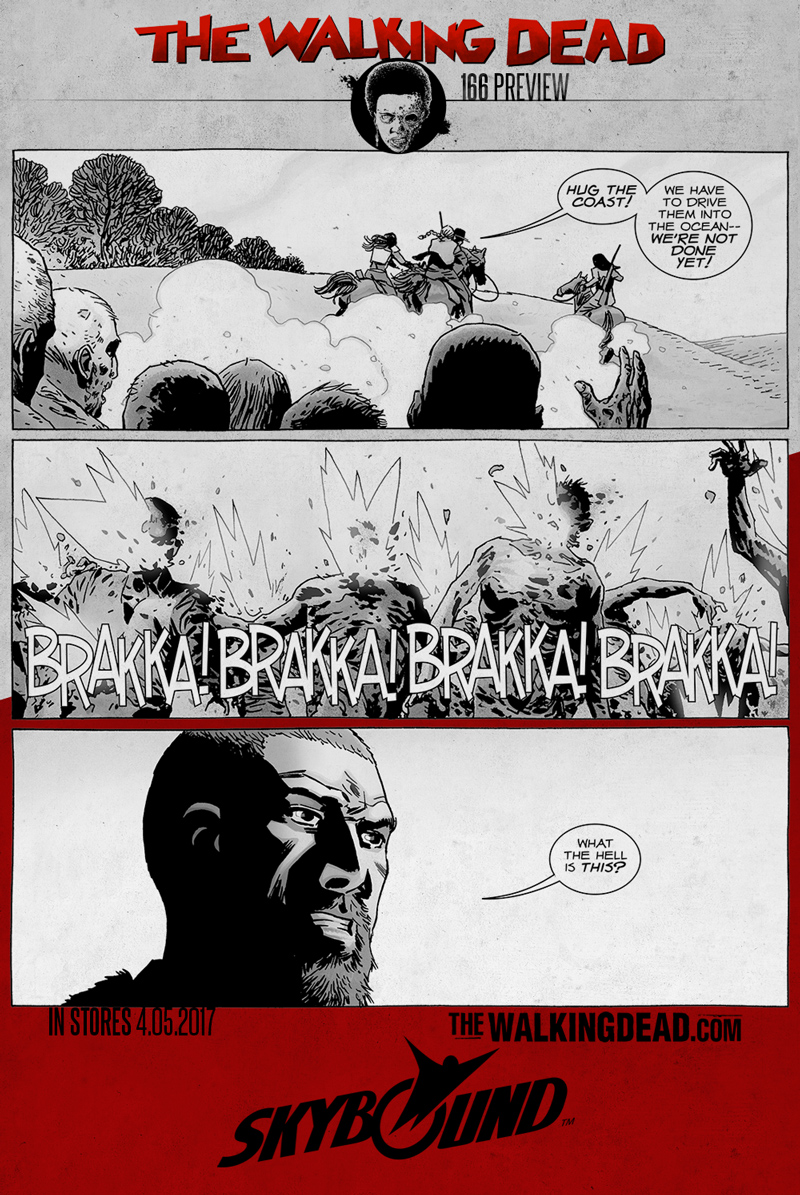 THE WALKING DEAD #166
STORY: ROBERT KIRKMAN
ART: CHARLIE ADLARD, STEFANO GAUDIANO & CLIFF RATHBURN
COVER: CHARLIE ADLARD & DAVE STEWART
APRIL 5
32 PAGES | Black & White | Mature | $2.99
"NO SURRENDER"
Dwight must defend the ruins of Alexandria against the Saviors–but what exactly are they fighting over?