Issue #163 is out NEXT WEEK and we have the preview! Hit us with predictions in the comments! And remember, it's just 25 cents!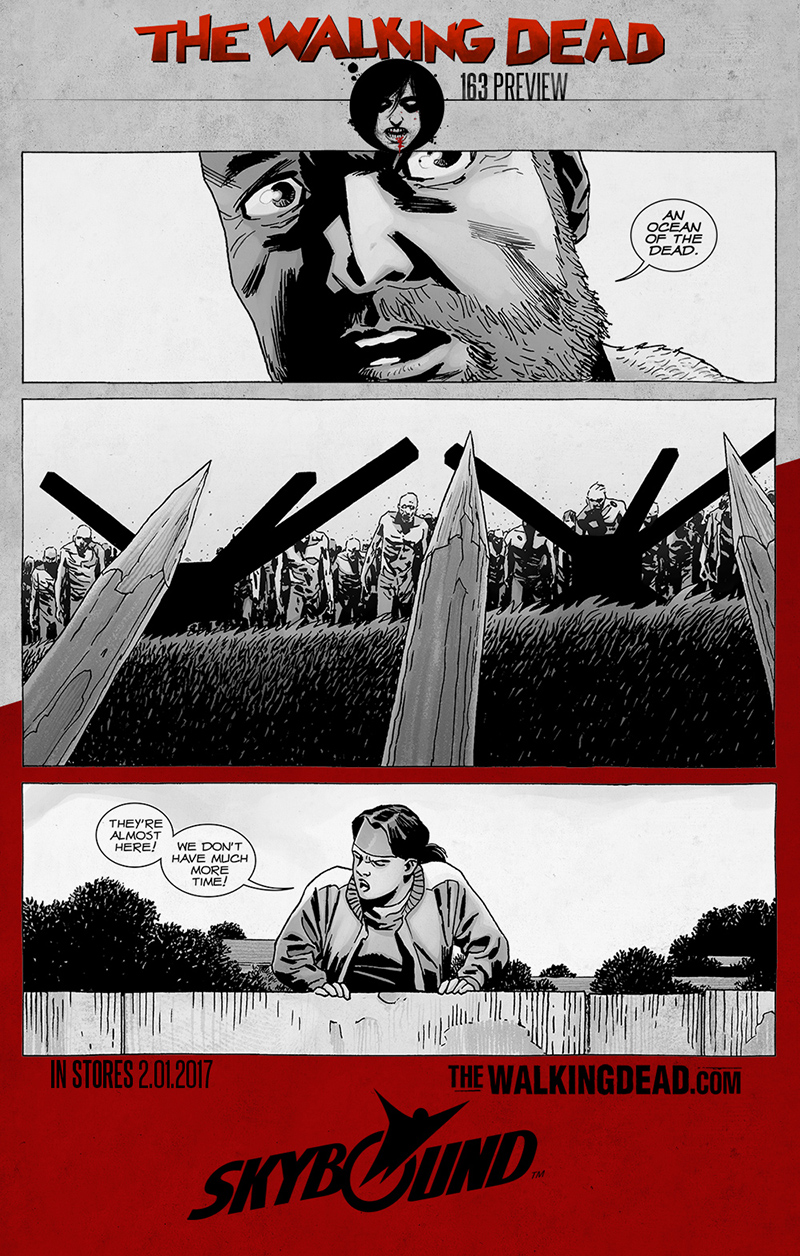 The Walking Dead Issue #163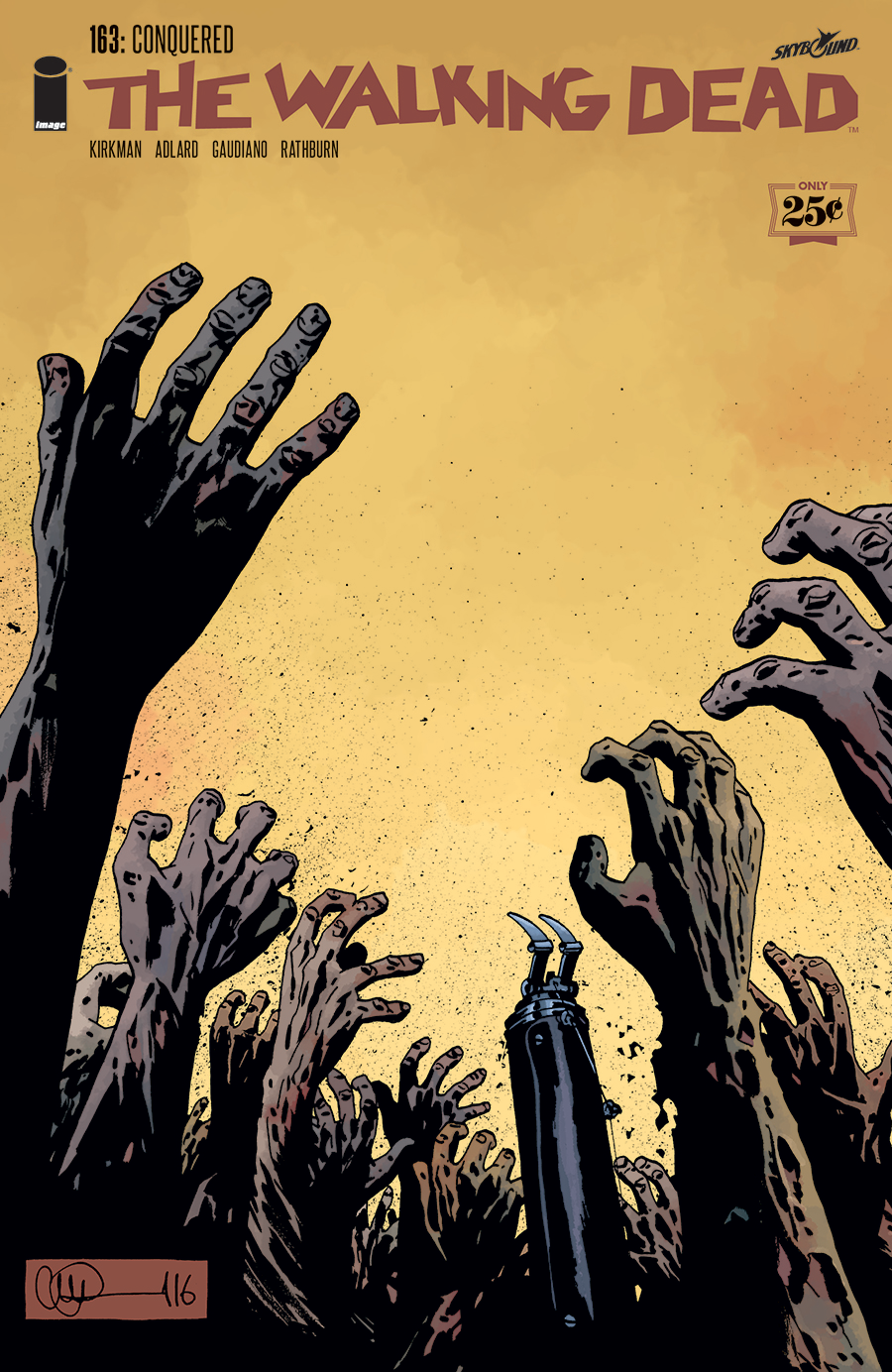 Story: Robert Kirkman
Art: Charlie Adlard, Stefano Gaudiano & Cliff Rathburn
Cover: Charlie Adlard & Dave Stewart
February 1
32 Pages | Black & White | Mature | $0.25
New Story Arc: "Conquered"
In the aftermath of the Whisperer War: ALL IS LOST.