THE WALKING DEAD issue 155 is out and hopefully you've bought it, read it, re-read it, re-re-read it, let your friend borrow it, argued over ownership, filed a lawsuit, dismissed the lawsuit when you realized that no friendship is worth a comic book, and then murdered your friend* and emerged victorious with your copy of issue #155. That almost certainly being the case, let us know what you thought down below! We'll be awarding our favorite comment with a Kirkman-signed copy this very issue! Come strong with those comments! Johnny and I will be picking our favorite next week(ish) for the prize after Johnny and I buy some energy drinks at Ralph's.
Also, guys, if you leave an awesome comment, come back to see if you've won or at least check your email's spam filter to see if we emailed you!
PREVIOUSLY: Andrea returns to Alexandria to find Rick recovering from his wounds. Michonne and Aaron's scouting trip into Whisperer territory ends when Aaron is stabbed by Beta, Alpha's second-in-command. Meanwhile, Negan meets Alpha… and it just might be love at first sight.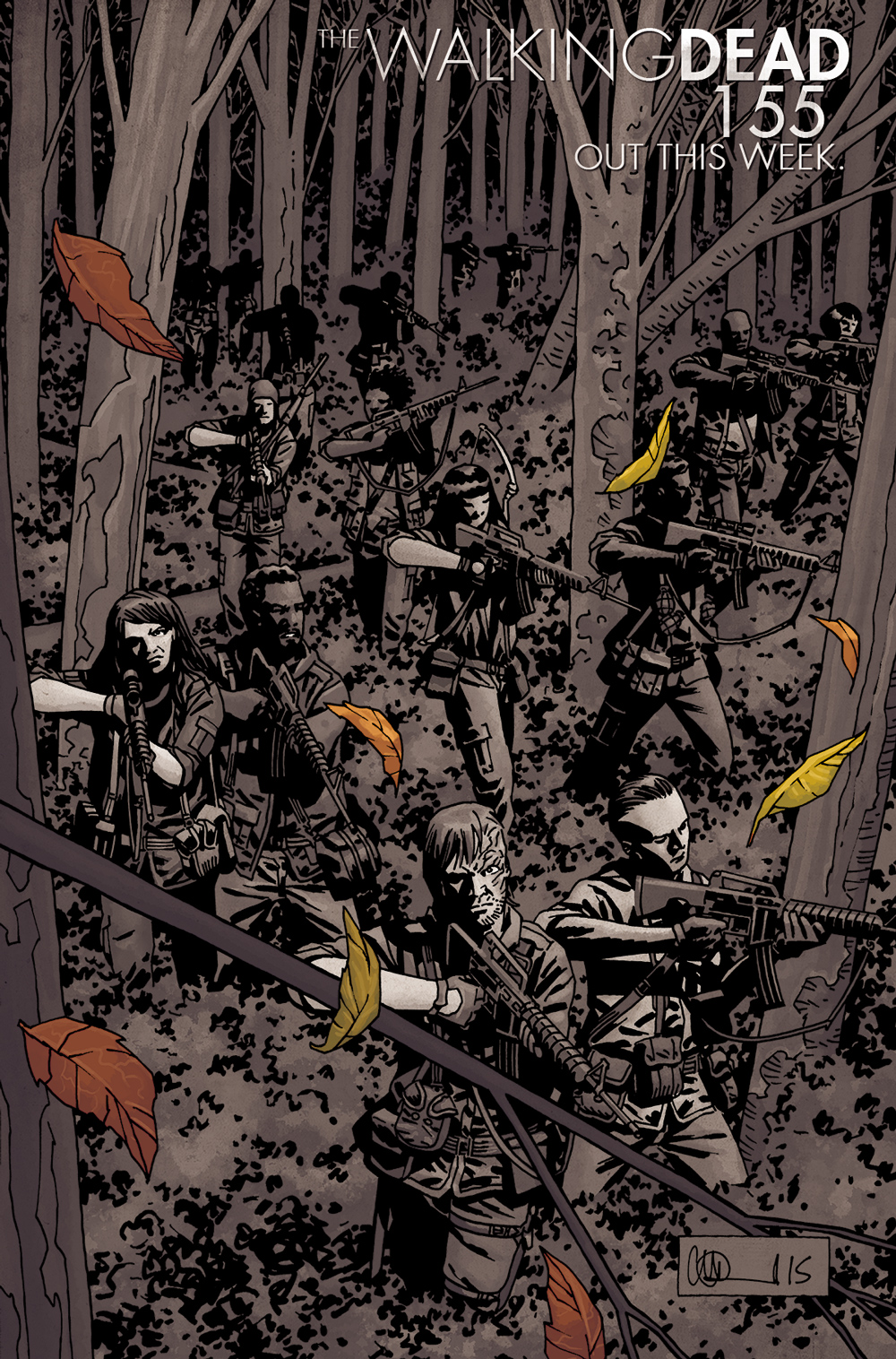 *We don't condone murder. This was just a joke. But by all means feel free to sue the crap out of your friends over THE WALKING DEAD.