Previously in The Walking Dead: As unrest grows in Alexandria, Rick orders Andrea to escort Carl and Lydia to the Hilltop for their safety. But Lydia is suspicious of Andrea's motives, and before they arrive at their destination, a hysterical Lydia pulls a gun on her demanding the truth.
NOW, tensions reach a peak between Carl, Lydia, and Andrea as Alpha ties up some loose ends. Meanwhile, Rick turns to an unlikely source for help.
This is YOUR time to discuss issue #148. Although Brian will pick the winner, I, Johnny, will choose the contenders (so feel free to shout out LeBron at your leisure). WHOMever gets chosen will win a ROBERT KIRKMAN-SIGNED issue of 148! Happy commenting!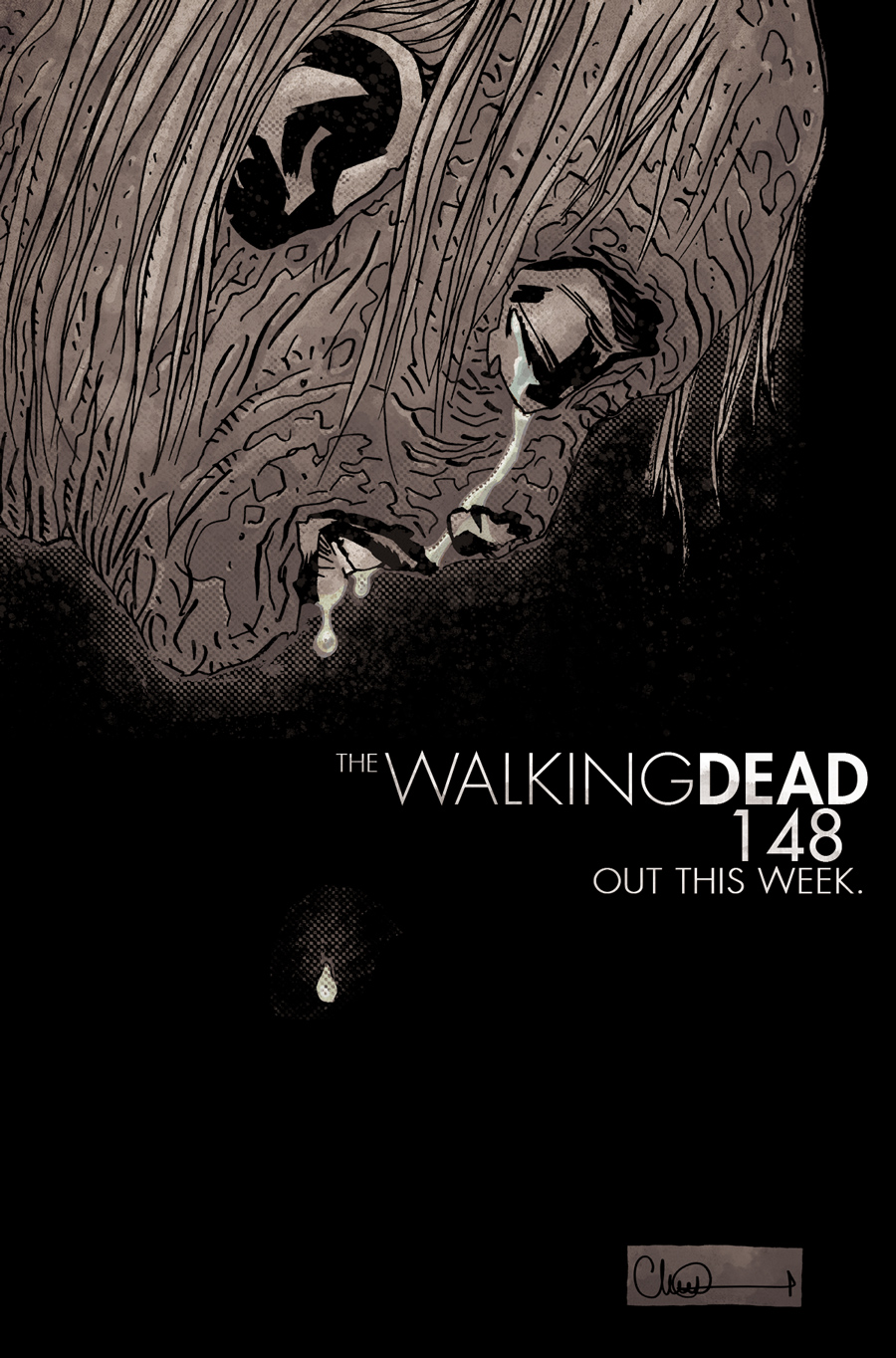 WINNER
Hey it's Brian. Sorry this is late, once again. We have so much going on here at Skybound HQ. You'll learn SOME of it Black Friday. 😉
Hades won best (favorite) comment for not only making the Batman/Joker analogy, but also making a pretty good guess at just what, exactly, Rick might want from Negan! Here it is:
So this is like a Batman throwing up the Bat-Signal kind of thing right? Things have become that uncontrollable that he is looking to "the joker" for help. Of course it is funny to me given the outsider look and know what the characters don't know. If Rick and crew could see the world as we do all of their options would be completely different. Although I am going to guess that the "help" requested would be along the lines of how to control a herd more than anything. The Saviors did use them as a buffer around their home for a while and this could be what Rick wants to do to protect them from Alpha.