It's The Walking Dead issue 143 Preview! Out next week!!! The eagle-eyed amongst you may notice that this preview is only 2 panels instead of our usual 3. We want to keep things tight for a bit! Big things coming! No spoilers!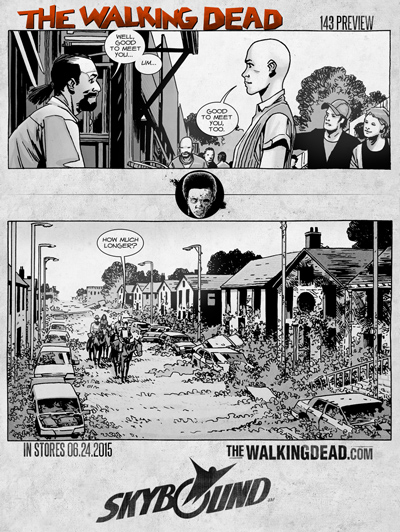 THE WALKING DEAD 143
Story By: Robert Kirkman
Art By: Charlie Adlard & Stefano Gaudiano & Cliff Rathburn
Cover By: Charlie Adlard & Dave Stewart
June 24, 2015
A Union.