The Walking Dead 141 is out this week! And here is a post to discuss it! Have you HEARD of such a thing?! Fantabulous. CAN YOU BELIEVE WHAT NEGAN DID?!?!
We want your best reaction, insight, critique down below in the comments. The comment that Lizzy and I think is the best will take home their very own, practically not-at-all-pawed-through issue of 141 signed by the man, Robert Kirkman!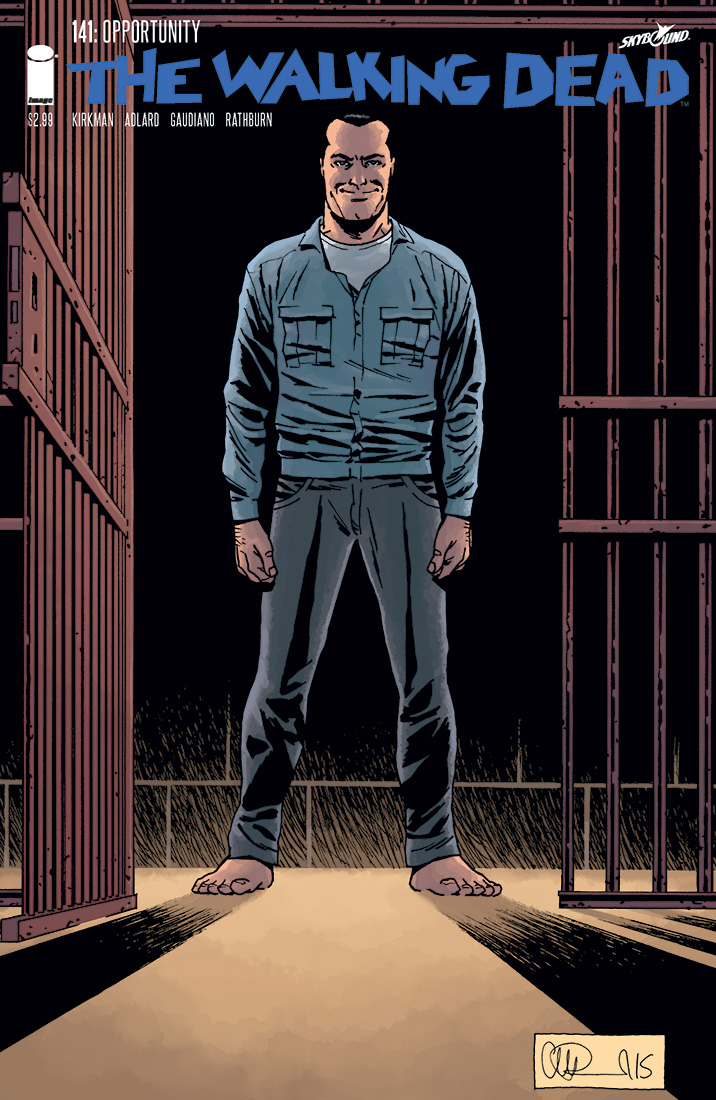 UPDATE: Comment winner is a last minute entry! GMTaylor makes some great points about not only Negan and Rick's relationship, but also how this issue captures the core of TWD. I can't believe how many of you think Negan is an ok guy. He forced a bunch of Survivors onto their knees and then played eeny-meeny-miny-moe before bashing Glenn's head in and reveling in the act. That's not a nice guy!