It's solicits time (when we solicit all our upcoming issue info to Diamond so they can share with retailers so they can actually order our books) and that means a new TWD cover (and a bunch of insanely awesome new Skybound covers)! Check out the cover for Issue 141 and tease info right here: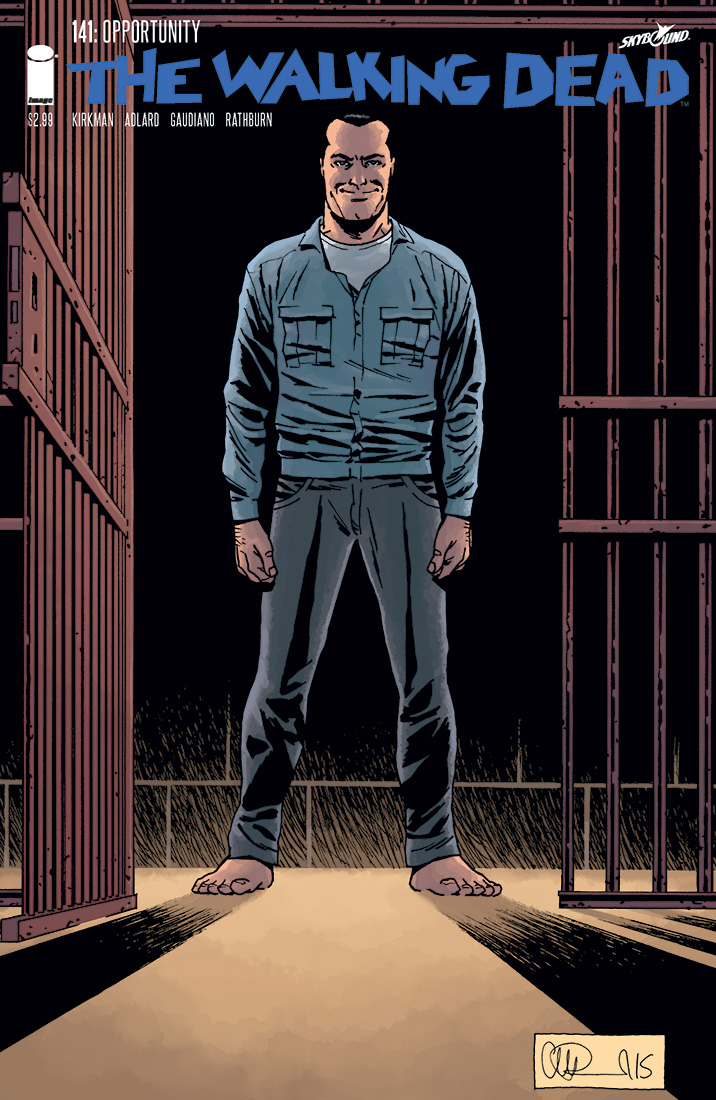 THE WALKING DEAD #141
STORY: ROBERT KIRKMAN
ART: CHARLIE ADLARD, STEFANO GAUDIANO & CLIFF RATHBURN
COVER: CHARLIE ADLARD & DAVE STEWART
MAY 13
32 PAGES/BW/ M
$2.99
Opportunity.
Uh oh. I smell trouble. What do you guys think?
Did you comment on our 137 discussion post yet?! You could take home a signed copy of the issue!