Hey gang! It's TWD day! Issue 136 is out right now and we want to hear what you thought. Our favorite comment, as chosen by a combination of impartial Skybounders, ouija board, and divining rod will receive a signed copy (by Robert Kirkman himself) of issue 136.
Some things to consider:
Gregory is clearly kind of out of his mind. What's going to happen there? Is Carl going to get shanked?
We learned more about The Whisperers via Lydia. What do you guys make of them?
What's Maggie going to do to the bullies (AKA the "fucking monsters")? And will that just galvanize people against her?
The leader of the Whisperers is on his/her way! Who wants to speculate?
Every time I think Carl is going to go full Negan he does something really decent. How cute is the hat scene at the end?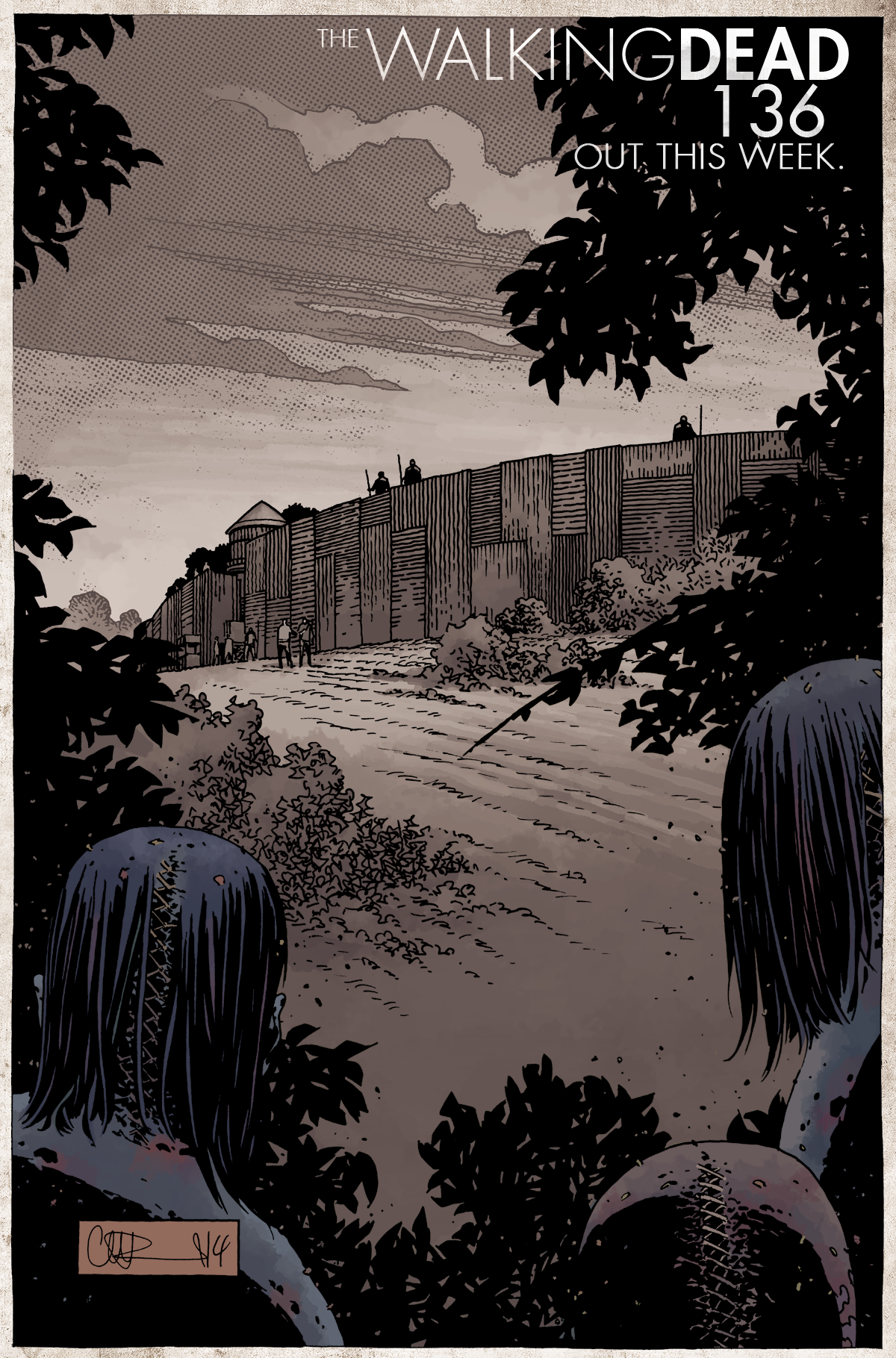 Also, hey, how about that Compendium 3 cover and release news?!
And you better have voted in our 2014 comic polls.
UPDATE: And the winner is… mheasley1011, whose comment about Gregory was our favorite!