It's the 133 discussion post! Once you've got your sticky little paws on the issue, this is the place to talk about it!
If you have any reaction to the issue besides "I NEED 134 RIGHT NOW!" then I don't know what to do with you. Next month can't get here fast enough.
Robert's super busy right now, so we can't get a 133 signed this week so I guess we're out of luck… unless there's something here in my drawer… hm, how about an SDCC 129 variant signed by Robert Kirkman? That's not too shabby! Best comment wins it!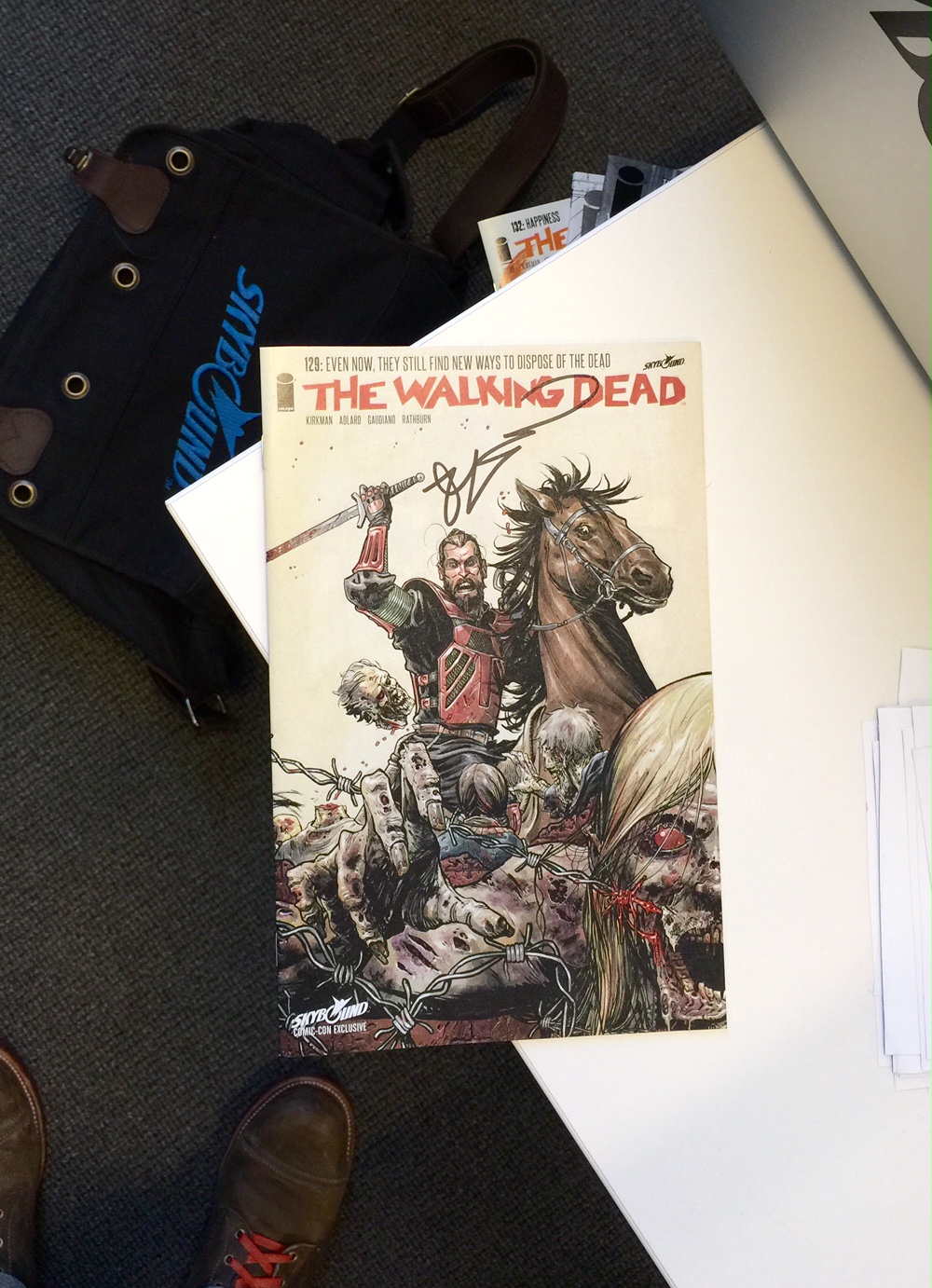 COMMENT WINNER
TRAVIS M BROWN who writes:
These new villians/threats are awesome. It's almost like they have devolved into the as close to a primal zombie like state as possible without actually being infected. I really like that they speak broken english, and at times seem more zombie than human.Also its an absolute genius way to attack a group that is so casual around zombies
Travis, I feel the same way about The Whisperers!