Wait for it.
Waaaaaaait for itttttttttttt….
BAM: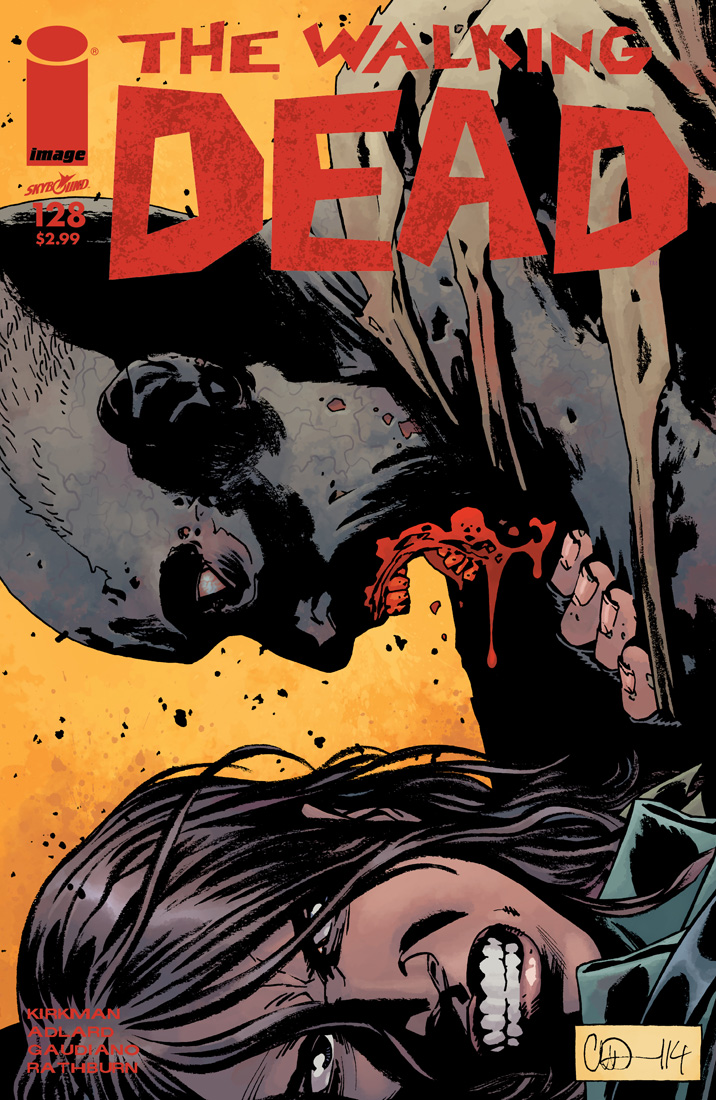 Who is this mysterious woman?
UPDATED to include solicitation information:
THE WALKING DEAD #128
STORY: ROBERT KIRKMAN
ART: CHARLIE ADLARD, STEFANO GAUDIANO & CLIFF RATHBURN
COVER: CHARLIE ADLARD & DAVE STEWART
JUNE 11
32 PAGES/BW/M
$2.99
After all this time, she should be more prepared.
UPDATED AGAIN! Undressed version: