This August 26th you'll be able to get your hands on a very special, oversized (a whopping 11″x17″, the size of the original art boards) edition of The Walking Dead's first issue! Check out the cover and full solicit info: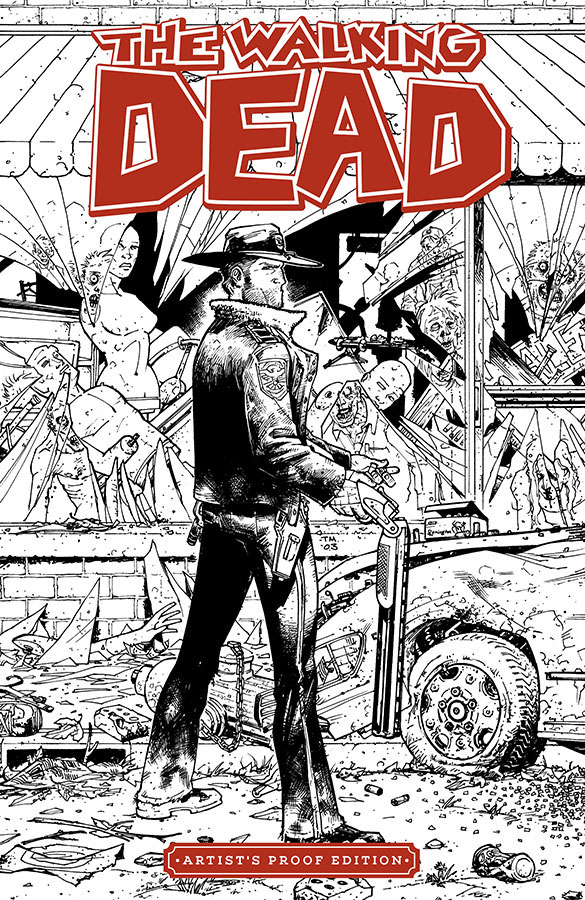 IMAGE GIANT-SIZED ARTIST'S PROOF EDITION: THE WALKING DEAD #1
story: ROBERT KIRKMAN
art / cover: TONY MOORE
AUGUST 26 / 32 PAGES / B&W / MATURE READERS / $19.99
The all-new IMAGE GIANT-SIZED ARTIST'S PROOF EDITION series presents special artist achievements in their raw form in an oversized format. TONY MOORE's gritty line work from THE WALKING DEAD #1 is presented here in glorious black and white inks, free of grey tones, at 11×17.
---
Last year we released the Artist's Proof Edition of All Out War. A similar concept, that was a special collected edition of the All Out War arc that featured just Charlie Adlard's pencils. It was slightly oversized but it wasn't 11″x17″ large!