It's fan theory season and the conspiracies are-a-blooming. The latest one predicts that former Scavenger leader Jadis is secretly Alpha – the skin-wearing leader of The Whisperers from The Walking Dead comics. Why? Because she's a strong, female villain who looks like she'd be cool with wearing a full body skin suit. Outside of that, it's a stretch.
Jadis just lost 100% of her followers, she doesn't have a daughter (Alpha has a teenage daughter named Lydia), and it would significantly alter the character arc if Rick already knew about her. Plus, Alpha is known for carrying out the largest major character massacre of the series when she beheaded several of Rick's top people in Issue 144. Rick may have left her for dead last episode, but it would seem unlikely she would use that to become a more savage villain. Still, The Walking Dead IS known for changing characters around – just look at Carol, Morgan, and Andrea.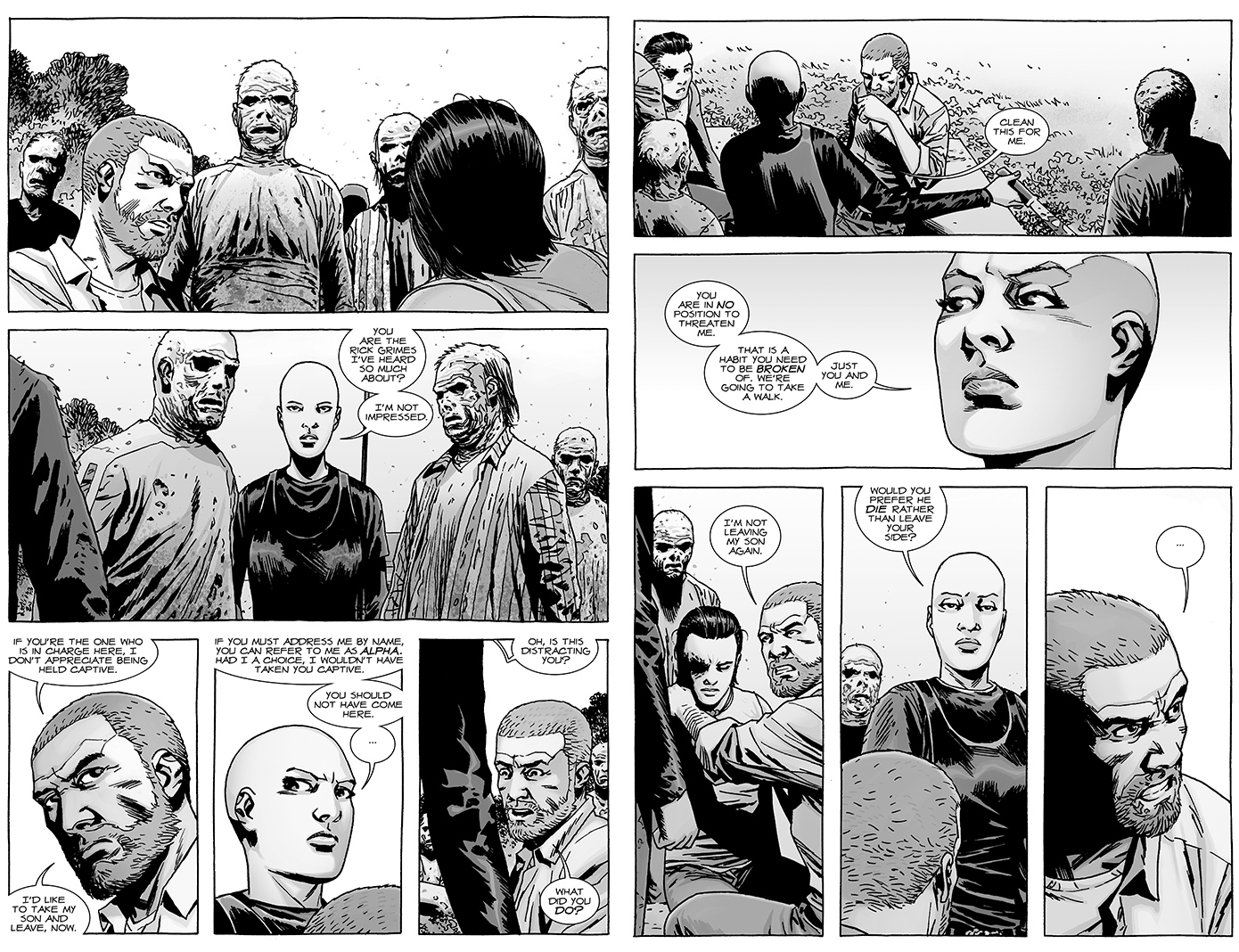 Aside from the fans, what does Jadis actress Pollyanna McIntosh think? "I wanna say, isn't it fun to wonder about that? Isn't it the best? I wonder about that sometimes," McIntosh recently told Entertainment Weekly. "People really love (Alpha) and they are excited to see her and I'd be honored for it to be me, but I'd also be thrilled if we could have another great female character come in, and why not have two?"
One could argue if Jadis were to become Alpha she would have to get working on it now. The post-All Out War time jump that occurs in the comics could also help – but becoming the leader of a horde of skin-wearing antagonists would still seem impossible from where Jadis currently stands. Despite the challenges, McIntosh admitted she has still pestered current showrunner Scott M. Gimple about it. "I bug him about it all the time!" she said. And when EW pressed her on how he replied, she teased, "Well, I'm not gonna tell you! (Laughs) But, no, he's said publicly and to me, 'It's a completely different thing. It's not you.' And I say, 'Fine, okay.'"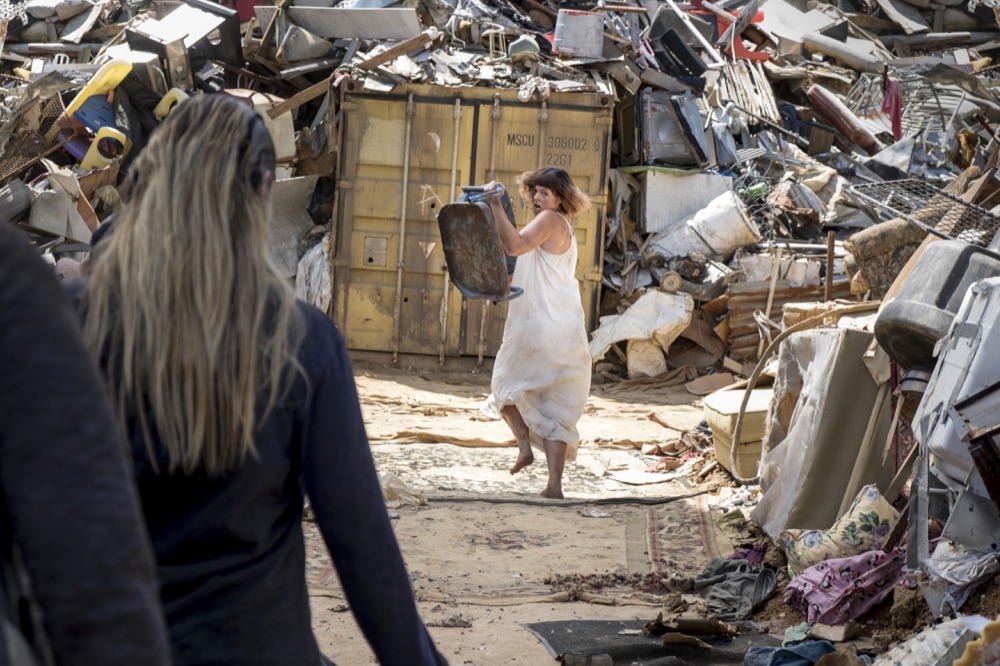 What do YOU think of this theory? Would you like to see Jadis become Alpha or see them cast someone else entirely? Tell us in the comments and check out our interview with Pollyanna below.
---