Just in time for the spookiest month of the year, the 10th issue of The Walking Dead: The Official Magazine is in stores NOW. If you love all things TWD, you should definitely grab a copy. I mean, it's 100 pages of magazine where EVERY article is about The Walking Dead. How cool is that?
Here is the main newsstand cover: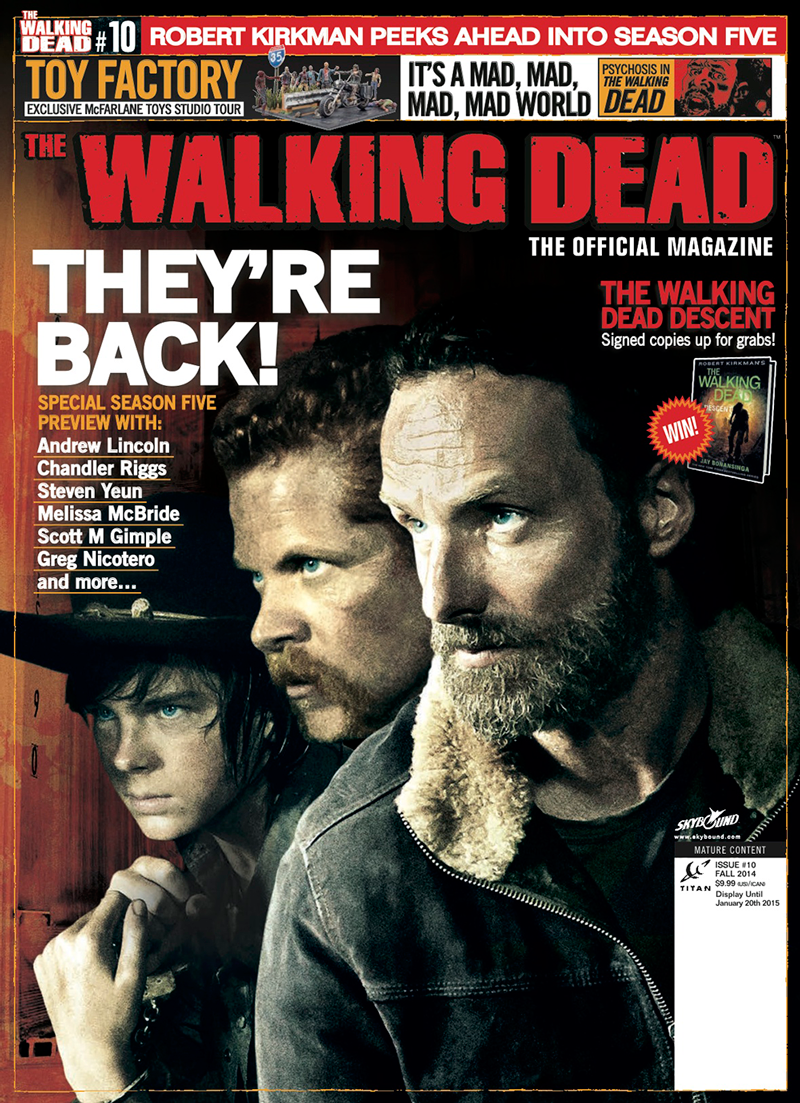 And, of course, something special for local comic book shops, the comic retailer edition features Rick after the time jump. Appropriate, given that this issue really dives into the New Beginning: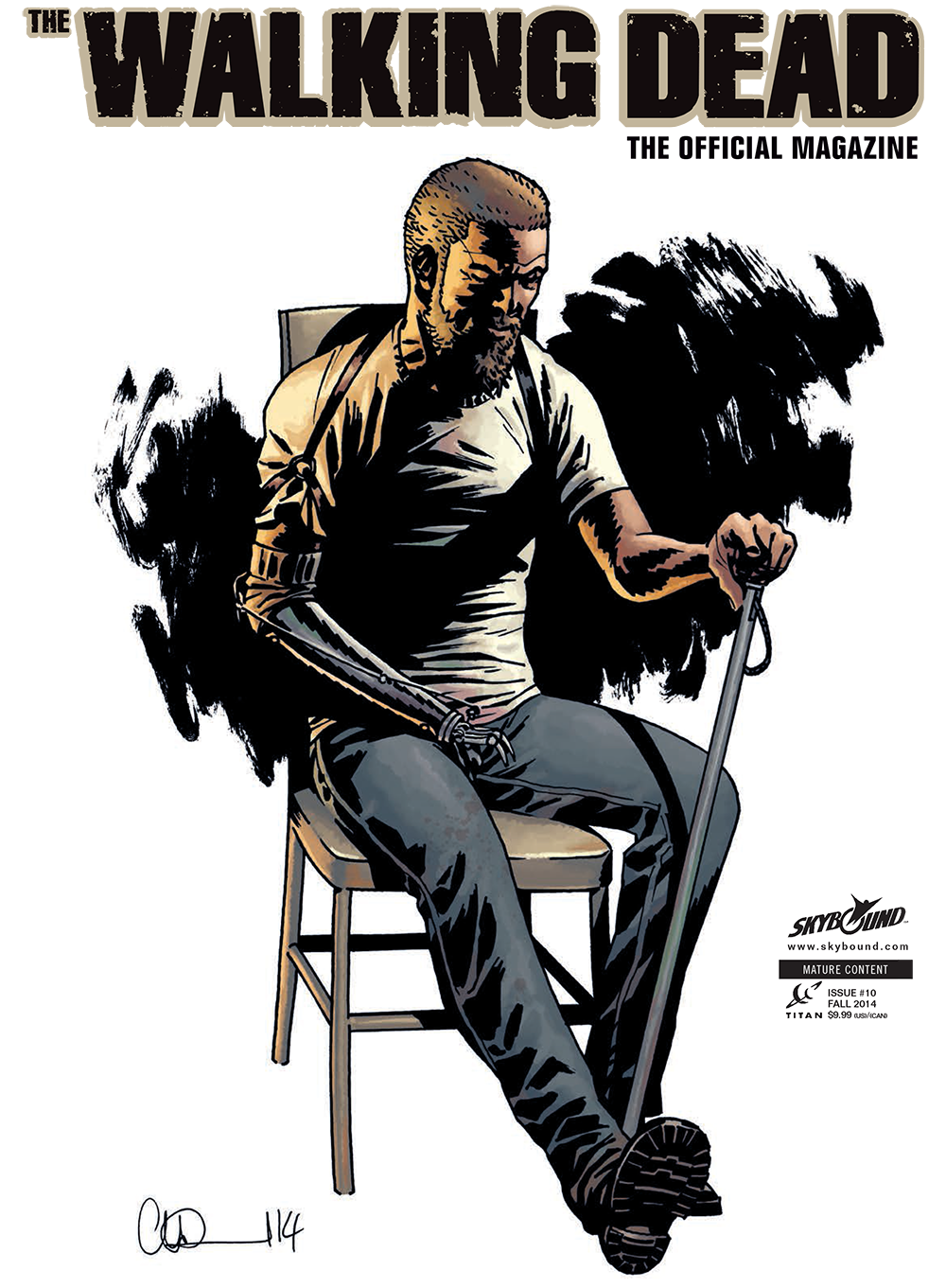 Here's just a tiny bit of what this issue has inside:
**Special season five preview, including comments from Andrew Lincoln, Chandler Riggs, Norman Reedus, Steven Yeun, Emily Kinney, Scott M Gimple, Greg Nicotero and more.
**An exclusive look at the comic book as it stands now, following the big time leap and how it has changed everything from the storyline to the art and the merchandise, including interviews with Robert Kirkman, Charlie Adlard, editor Sean Mackiewicz and Skybound business development director Shawn Kirkham.
**The boys from Broadcast Thought are back to examine mental well-being in The Walking Dead.
**We go behind the scenes at McFarlane Studios and chat with head honcho Todd McFarlane.
**And Melissa McBride answers our Judge, Jury & Executioner trivia questionnaire – can you guess what the first item on her shopping list is?
If you want more information on subscribing (including digital subscriptions) CLICK HERE.
To pick up single issues and back issues, CLICK HERE.