The time for new solicits is almost here! And you know what that means… new covers! We've got both The Walking Dead Volume 23, titled Whispers Into Screams, and The Walking Dead Issue #140 which features an unsettling image of Maggie…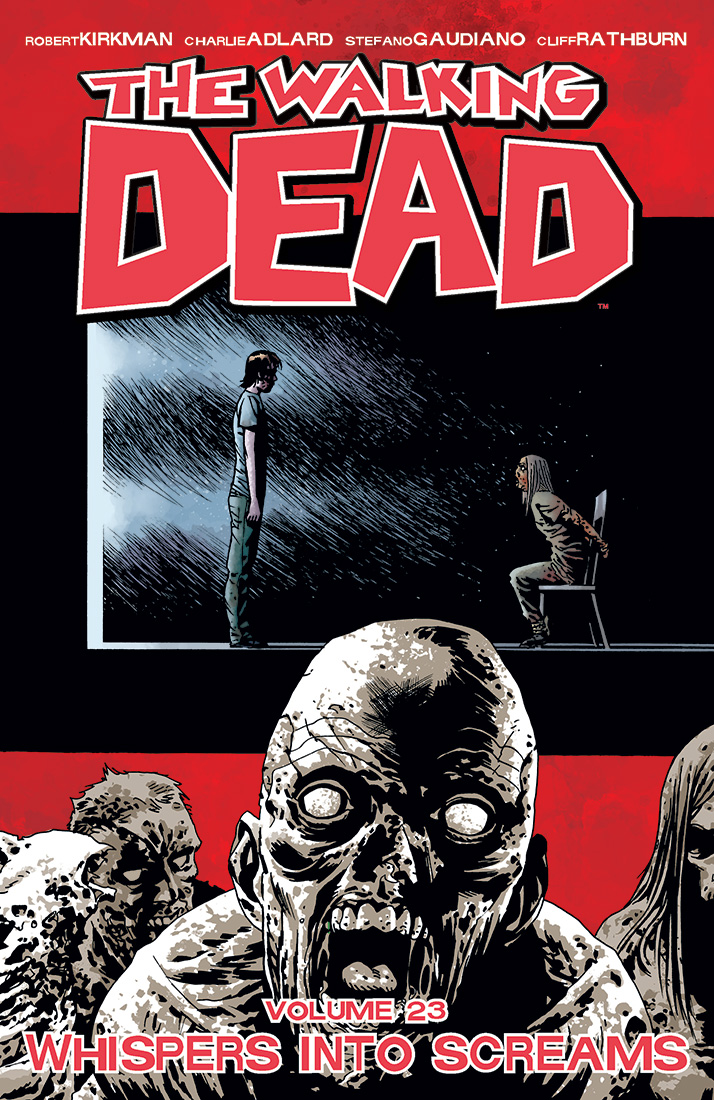 THE WALKING DEAD Vol. 23 TPB
STORY: ROBERT KIRKMAN
ART: CHARLIE ADLARD, STEFANO GAUDIANO & CLIFF RATHBURN
COVER: CHARLIE ADLARD & DAVE STEWART
APRIL 29
128 PAGES/BW/M
$14.99
The new era of peace and prosperity is interrupted by a new type of enemy. One that travels among the walkers. One that will turn whispers of their appearance to screams. Collects THE WALKING DEAD #133-138.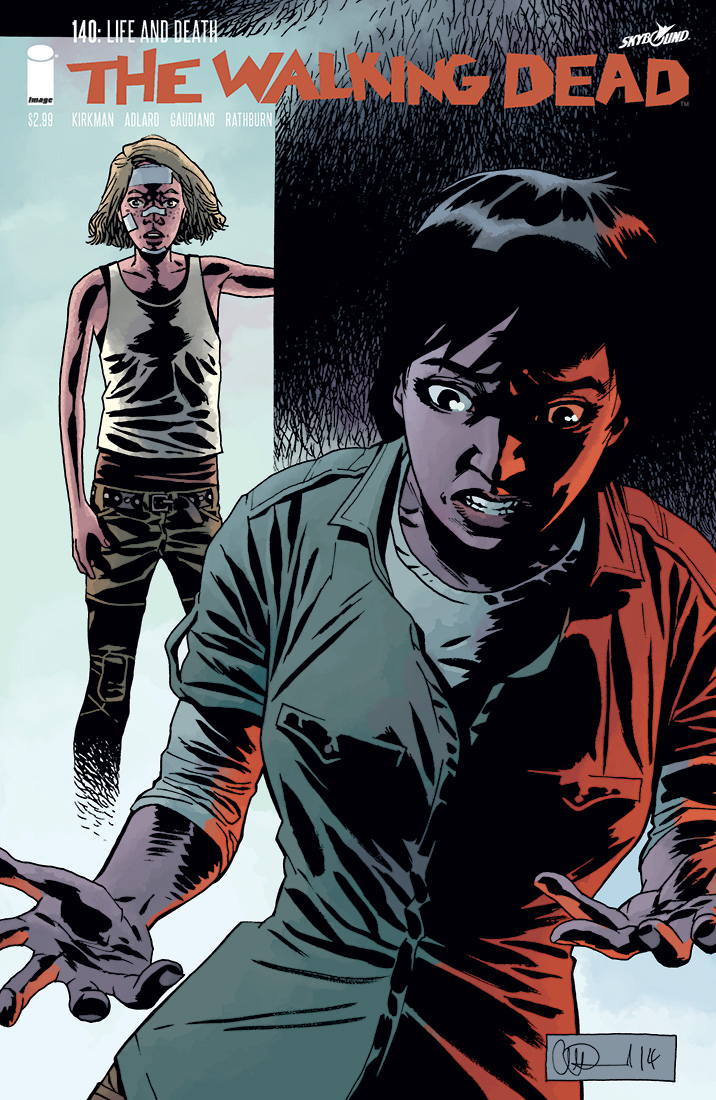 THE WALKING DEAD #140
STORY: ROBERT KIRKMAN
ART: CHARLIE ADLARD, STEFANO GAUDIANO & CLIFF RATHBURN
COVER: CHARLIE ADLARD & DAVE STEWART
APRIL 8
32 PAGES/BW/M
$2.99
Life and Death.
So what do you think of the new covers? Awesome or what?