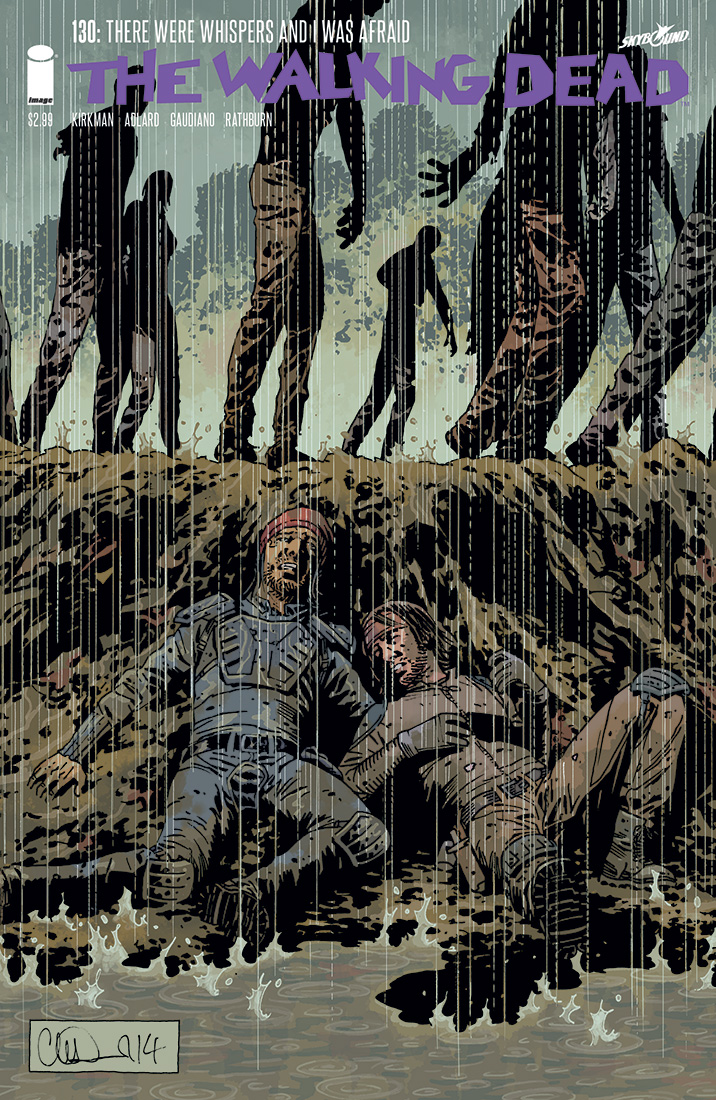 THE WALKING DEAD #130
STORY: ROBERT KIRKMAN
ART: CHARLIE ADLARD, STEFANO GAUDIANO & CLIFF RATHBURN
COVER: CHARLIE ADLARD & DAVE STEWART
AUGUST 13
32 PAGES/BW/M
$2.99
There were whispers and I was afraid.
And here it is without the dress: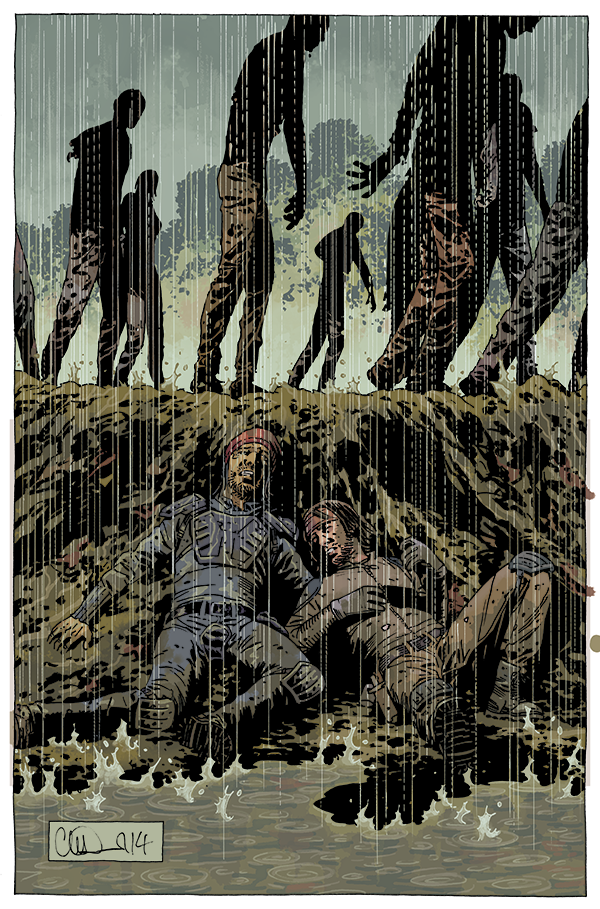 I really feel like Charlie Adlard & Dave Stewart are rocking these new covers. The rain looks so good. But who's that down in the mud? More new characters, or familiar ones obscured by the rain?