The BRAND NEW Negan statue has been revealed! If you were at McFarlane's booth at this year's SDCC you're already familiar with their newest statue. If you only watch the show and have no idea what we're talking about, just slowly walk away from your screen.
Although we're unsure of how it will look painted it's safe to assume they'll use a lot of red. Below are some close-up shots of the unpainted prototype of Negan in all of his spine-tingling glory. Enjoy: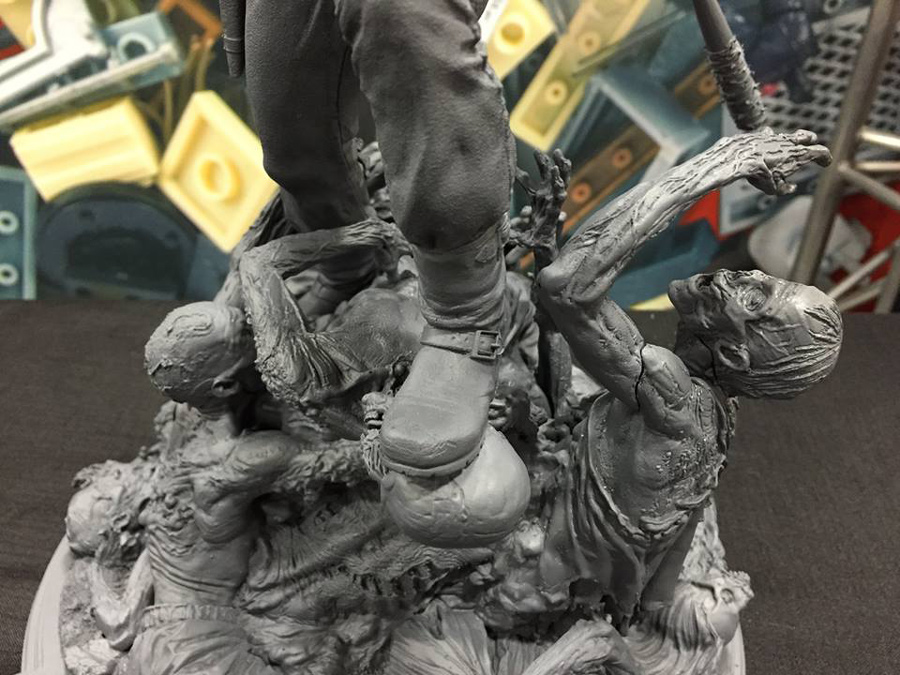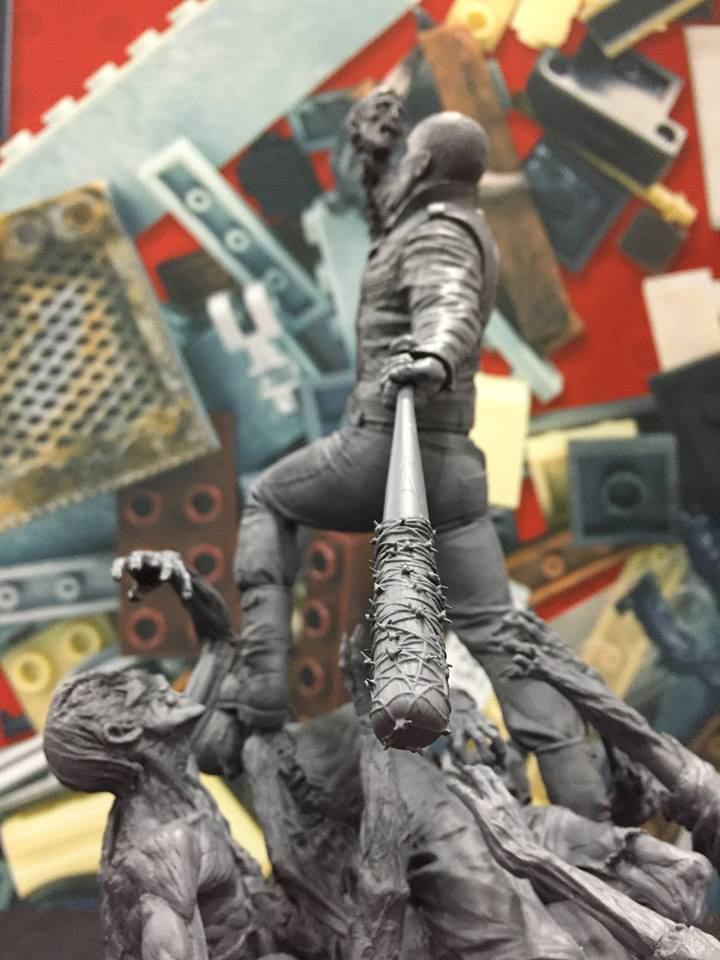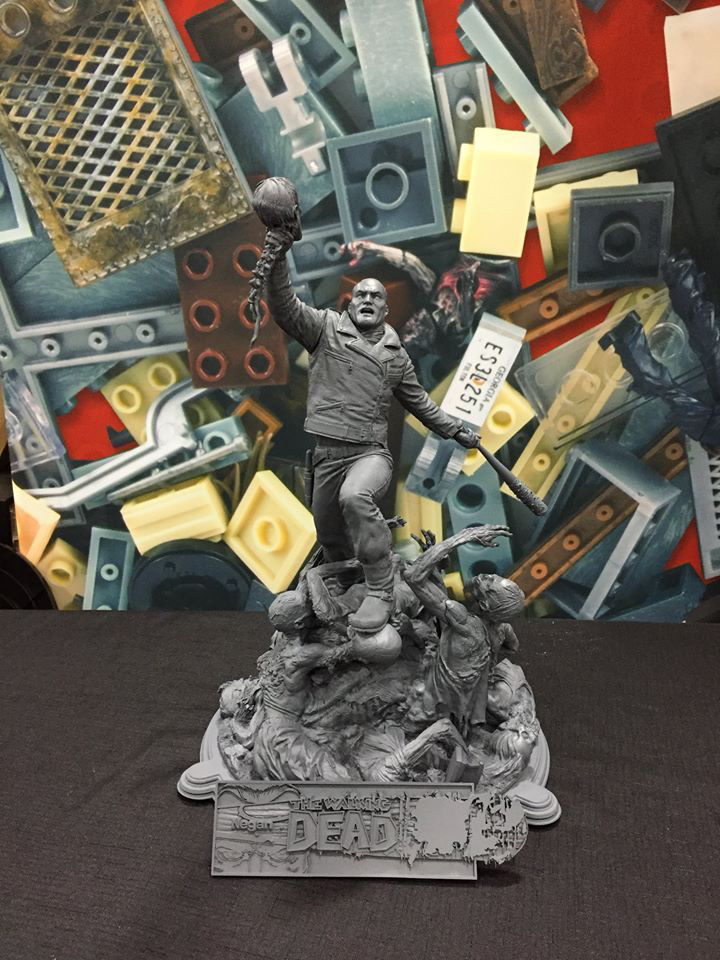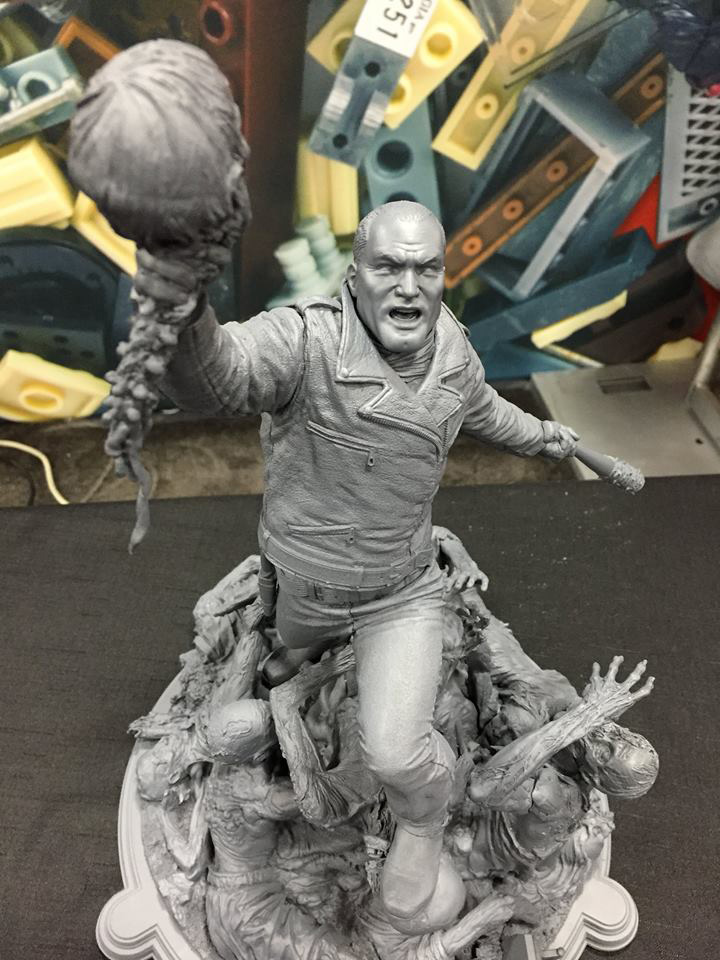 Thanks to Todd for posting these pics on his Facebook page!
And as always, we'll keep you posted on new details as we get them!