Has the Holiday panic set in yet? Need some quick gift suggestions for The Walking Dead fan in your family or circle of friends (or yourself, we won't judge). Check out our list below and find something awesome!
IMPORTANT!!! IF YOU WANT YOUR GIFT BY CHRISTMAS (USA-ONLY), ORDER NO LATER THAN DECEMBER 15 AND CHOOSE PRIORITY SHIPPING!!! We can no longer guarantee international shipping by the 25th!
P.S. Our shop has WAY more than what's below!
Under $15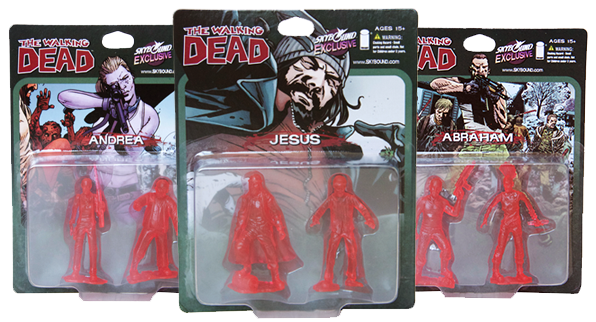 Our PVC miniatures are perfect for a desk or shelf, and each pack comes with a character and a zombie! We have these custom sculpted right here in LA and they come in all sorts of colors. Our newest figures are Abraham, Andrea, and Jesus, along with former favorites Rick, Carl, Michonne, and Negan. $15 each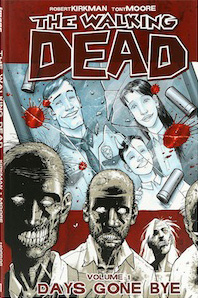 The Walking Dead Volume 1 "Days Gone Bye" is one of the best and most popular ways to read the first issues of the comic (which, coincidentally, roughly follow the first season). $14.99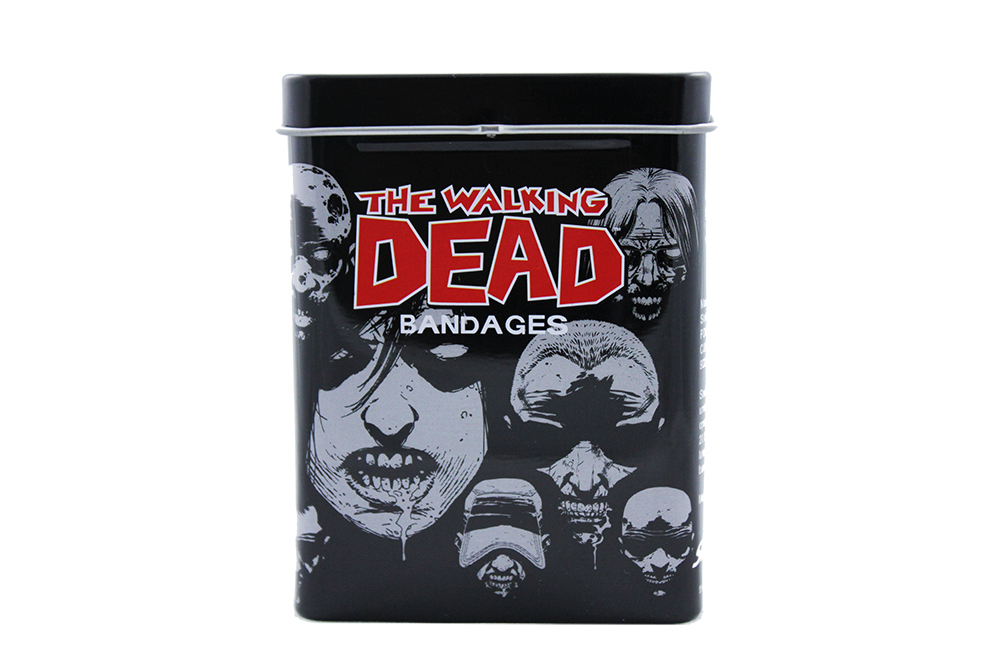 The Walking Dead Bandage Tins make for a fun stocking stuffer for just $9.99!
Under $25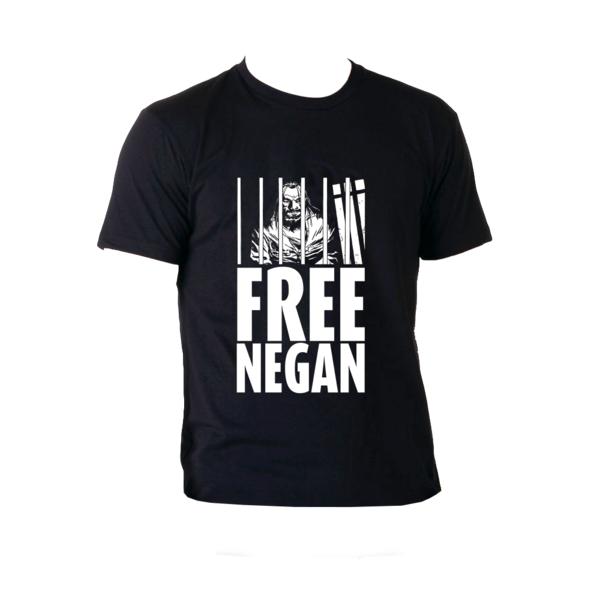 We're only going to list one shirt, and this is why: our Free Negan T-Shirt is not only one of our best shirts, it's also only recently been listed online, so chances are your Negan-lovin' bestie/parent/pet doesn't own this shirt. Yet. $19.99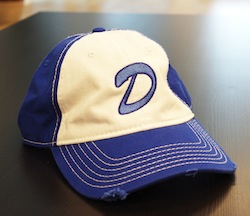 It's Clementine's signature hat straight from Telltale Games' awesome, award-winning adventure game! $19.99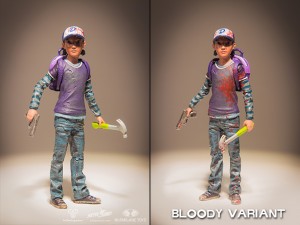 Speaking of Clementine, another perfect gift of the Telltale-enthusiast is one (or both) of our exclusive figures from McFarlane Toys! She's a limited run and they're going pretty quick. Clementine Action Figures are available in color and with a bloody variant! $25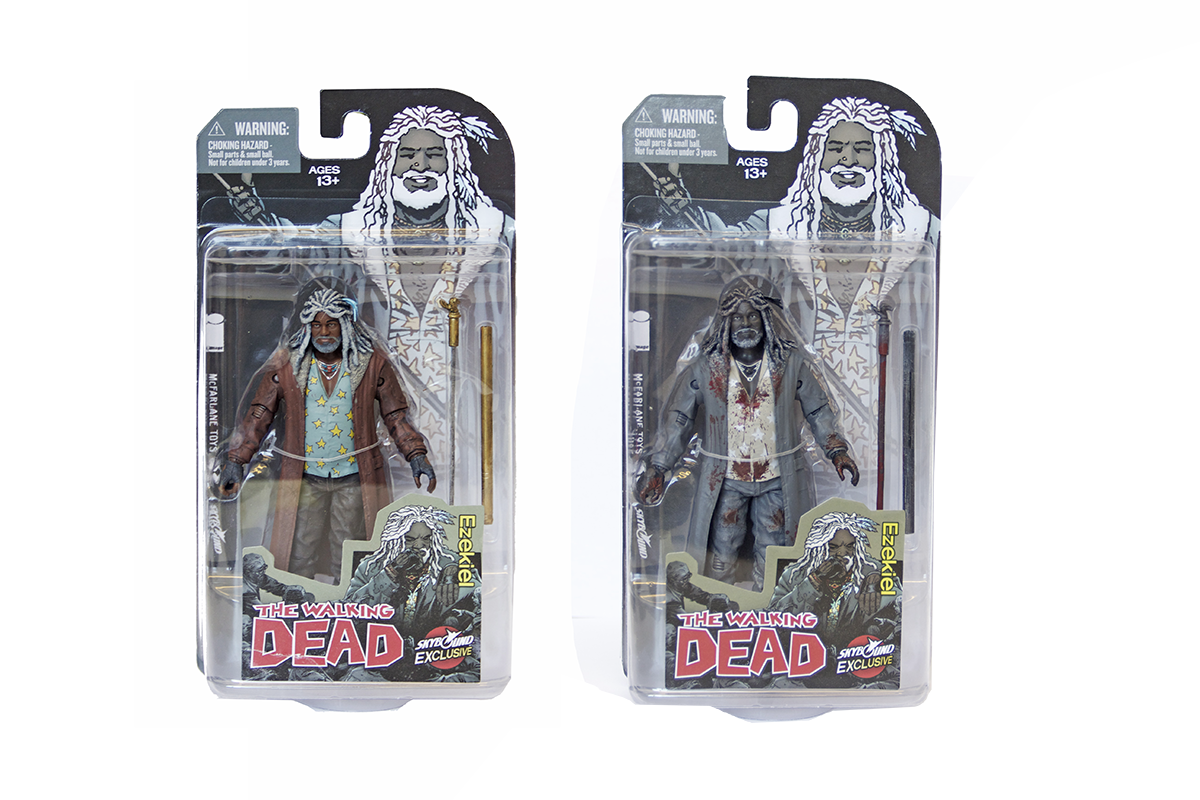 And for an awesome gift for fans of the comic, we still have both Jesus Action Figures and Ezekiel Action Figures in stock, available in full color or black & white with blood splatter. If you're just a show fan, trust us that you will flip when these guys show up. $25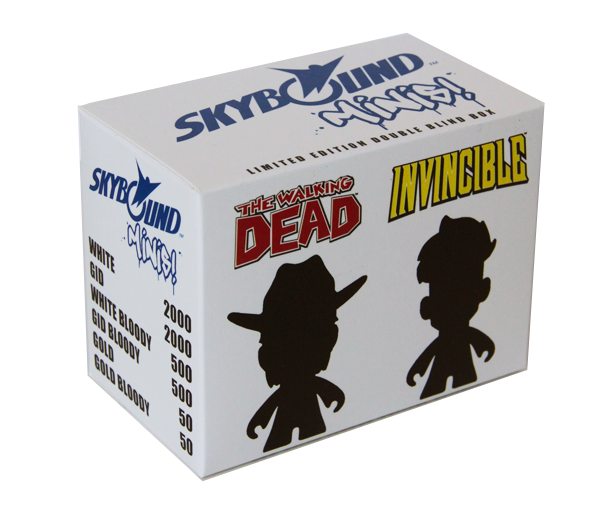 Our Skybound Minis Rick & Invincible 2-Pack are perfect for well-rounded comic fans who love The Walking Dead, but who also appreciate Robert Kirkman's other work such as Invincible! With six possible colors for each figure, each box is a mystery! $20
Under $50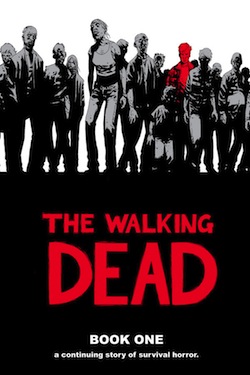 Unlike the softcover editions which have 6 issues per, these Hardcover Editions of The Walking Dead contain 12 issues each and also have the cover artwork for each issue inside. They make for a little more serious look on a bookshelf. Because comics are serious, people. $34.99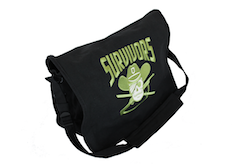 If accessories are more your thing, make sure you snag one of our remaining All Out War Faction messenger bags. Pick between Survivors, Saviors, The Kingdom, or Hilltop. The embroidery looks very classy. $35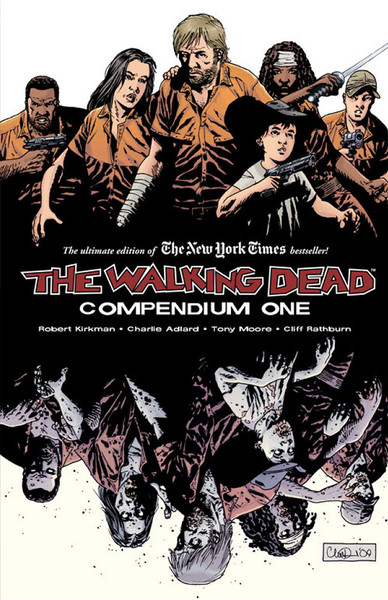 The most economical way to read The Walking Dead? Our compendiums. Each one has a whopping 48 issues. Pure, hard-hitting story from front to back, perfect for fans of the show who love the story. You can snag TWD Compendium One and TWD Compendium Two for $59.99 each.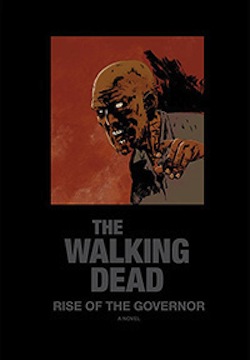 We had a limited number of these slipcase editions of the Rise of the Governor novel by Robert Kirkman and Jay Bonansinga and then we hoarded them in our warehouse. It's the same great novel in a much prettier package for special occasions like, oh I don't know, Christmas? This version also contains interstitial artwork from TWD artist Charlie Adlard! $50
Under $100

Our SDCC-exclusive The Walking Dead Watch makes for a classy and cool gift. These are awesome items that you won't find anywhere else. Each watch case is hand-numbered of a limited edition. $75.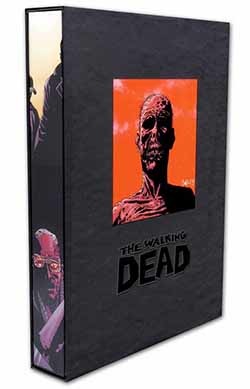 The Walking Dead Omnibus is like the Rolls Royce of Walking Dead consumption (NOTE: I stole these car descriptions from last year's gift guide because I don't understand cars and they seemed pretty great). Gorgeous slipcase with minimal artwork, oversize pages that let the reader drink in the detail in the art, and full-cover color galleries. Each Omnibus contains 24 issues of TWD, half of the compendiums. $90.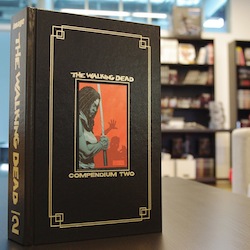 If the Omnibus is a Rolls Royce, then our limited edition hardcover compendiums are the Bentleys of our book versions—well-made, great-looking, exclusive, but still practical. They do not include any extras. Like the softcover compendiums, the hardcovers have 48 issues per book and sell right now for $90.
$100+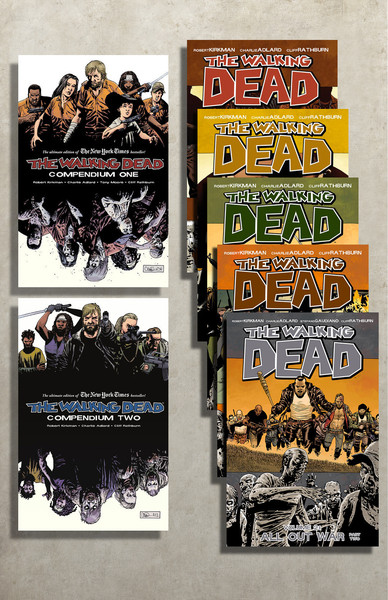 The Complete The Walking Dead is an awesome gift for someone who loves the show and wishes there were more (THERE IS, it's right here, folks!). The package has BOTH compendiums, plus the five trade paperbacks that come after it and is your best chance to catch up to the current story arc of the Walking Dead comics. $140

And for those of you out there that need to get a big gift for the Walking Dead fan that has everything? Our limited edition Peavey Predator guitar. We only had 100 of these made for San Diego back in July and when they're gone, that's it. Beautiful silver Charlie Adlard zombies on a glossy black electric guitar. They are bad ass. And also $500.
IMPORTANT!!! IF YOU WANT YOUR GIFT BY CHRISTMAS (USA-ONLY), ORDER NO LATER THAN DECEMBER 15 AND CHOOSE PRIORITY SHIPPING!!! We can no longer guarantee international shipping by the 25th!