The first two covers from the Hero Initiative Walking Dead 100 Auction are up! Bidding for these two covers ends during the gallery event on the 31st, so feel free to procrastinate but don't come crying to me when you miss out!
The first cover is from Paolo Rivera (Mythos, Spider-Man, Daredevil):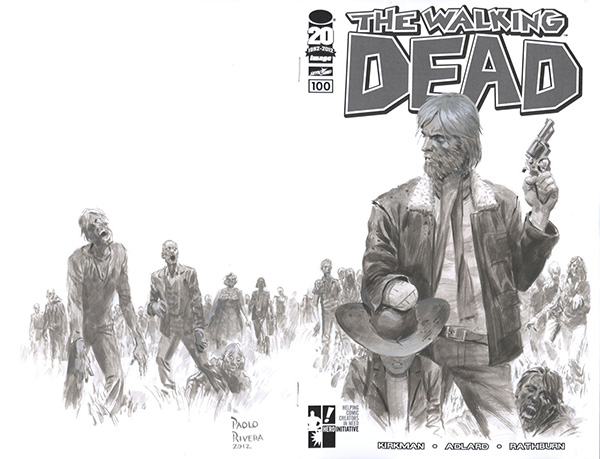 And the second is from Rafael Albuquerque (Blue Beetle, American Vampire, Superman/Batman):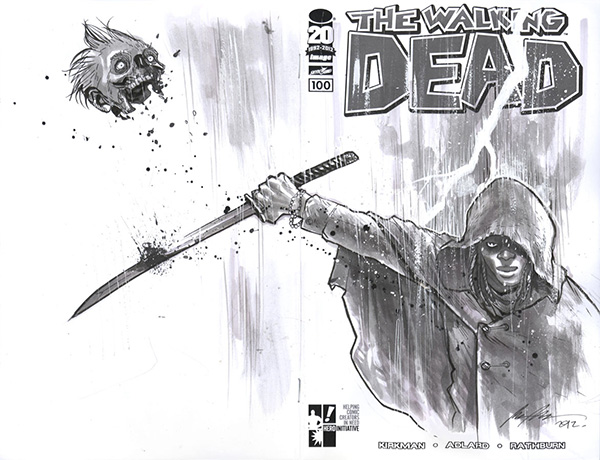 Click on a respective image to hit the bidding page and see some more detail. Moving forward, make sure you're checking the Hero Initiative eBay page. We'll Tweet covers as they go up for auction or post here if feasible!
When you buy sketch covers from the Hero Initiative, not only are you getting awesome, one-of-a-kind artwork, you're also helping to support the unsung heroes of the industry in their hardest times. It's a great way to give back to comics!
And if you're in LA at the end of the month come to the gallery show!!!