A very Happy Thanksgiving from everyone here at Skybound and TheWalkingDead.com to all of our fans and family across the globe! We're thankful every day that we get to do what we do and interact with some of the best, most passionate fans around! Thank you, thank you, thank you!!!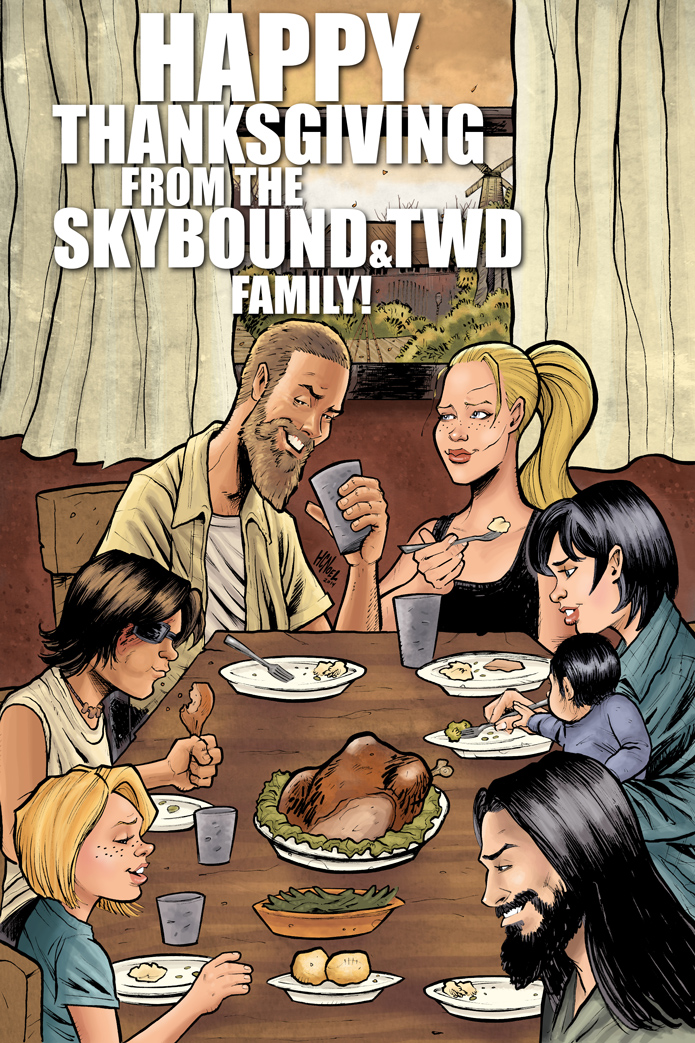 Another big thank you to Howie Noel for this virtual card (click here for the REAL big version)! He's been killing it with fan art for a while now! Give him a follow on Twitter or check out his site!
And be sure to check out Lizzy's post on how to host your VERY own TWD Thanksgiving! It's great!