It's Father's Day weekend here in the US. It's too late to order our Dad Pack, but it's not too late to share the love with the TWD fan in your life. We've got this soul-warming e-card you can send or print out!
And don't forget, The Walking Dead Escape tickets are an AWESOME gift, and a fun thing to do with anyone in your life, dad or not. In fact, we're giving you $25 off in Minneapolis (June 21st) or Hartford (June 28th)! Just use code DAD25 on VIP, Survivor, or Walker tickets.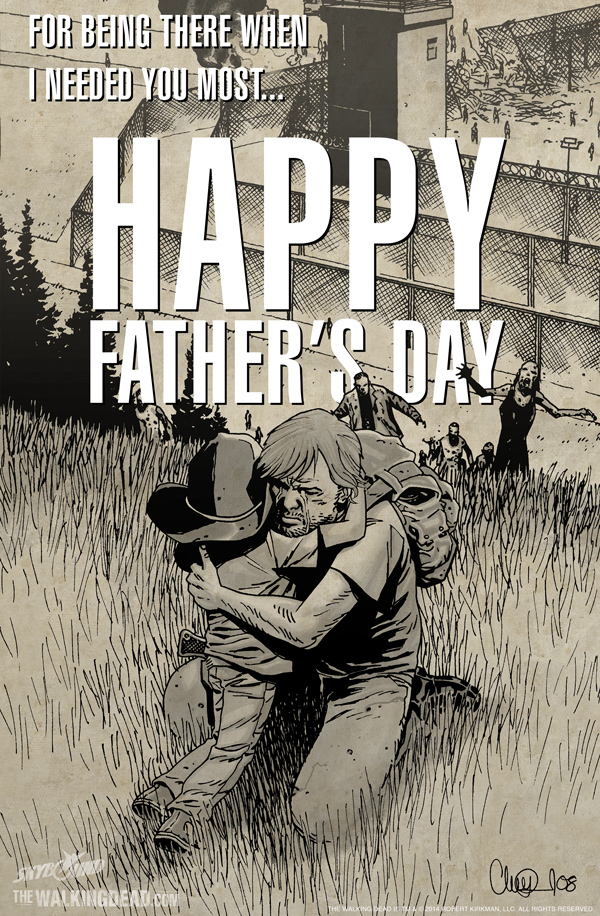 Click here for larger size.
Click here for super larger size!