The second Walking Dead issue of 2019 follows Princess in her journey away from Commonwealth as Mercer is forced to deal with the consequences of his actions. See an exclusive preview of Issue 188 below and make sure to pick up a copy on February 6th!
---
The Walking Dead Issue #188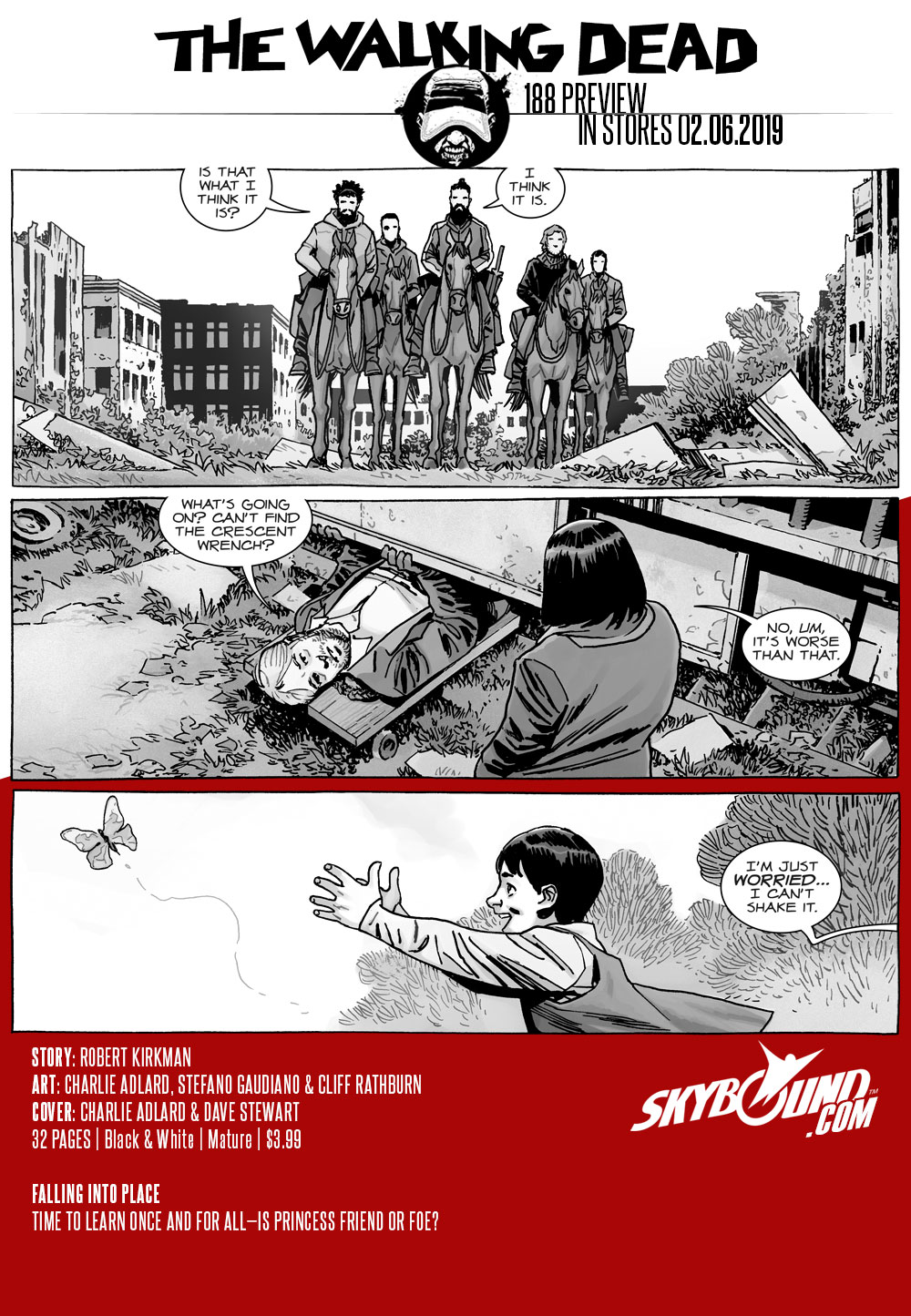 STORY: ROBERT KIRKMAN
ART: CHARLIE ADLARD, STEFANO GAUDIANO & CLIFF RATHBURN
COVER: CHARLIE ADLARD & DAVE STEWART
FEBRUARY 6
"Falling Into Place"
Time to learn once and for all – is Princess friend or foe?