Well, after a week off (thanks Daryl!) we're back with another comparison BUT it's still not your normal column because… nothing happened from the comic this week (that should be changing REAL soon). So I thought we'd take a look at the character of Bob Stookey.
BOB STOOKEY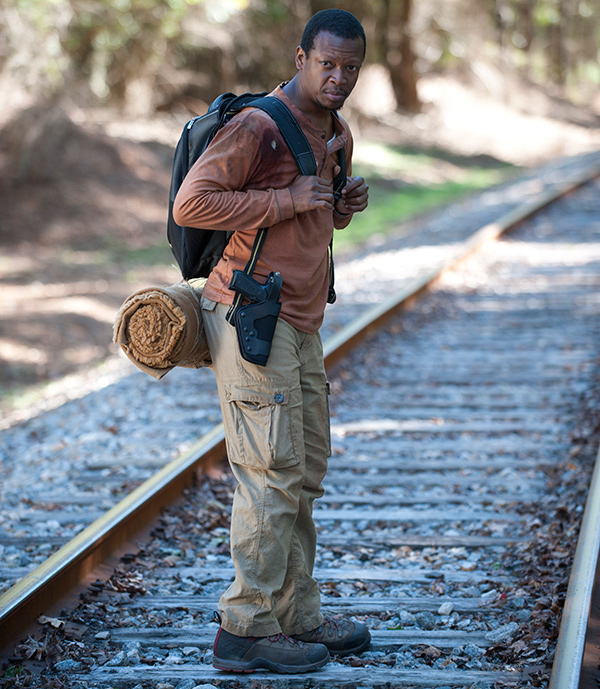 Bob is a former army medic and struggling alcoholic. That much is true in both versions of The Walking Dead, but that's about all. In the comic, Bob is old, white, and living in Woodbury. In the TV show, Bob is young, black, and moving from group to failed group (let's hope that his bad luck changes).
In the comic and novels, Bob Stookey can barely stand most of the time. We briefly see him for the first time in issue #29 (Volume 5: The Best Defense) when The Governor is in Mr. Nice Guy mode and tells him to get some food.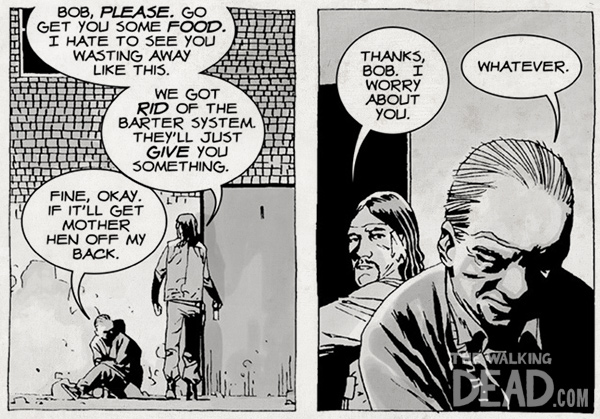 We don't see Bob again until issue 43 (Volume 8: Made to Suffer). After Michonne's assault on The Governor, Bob's called on to patch him up.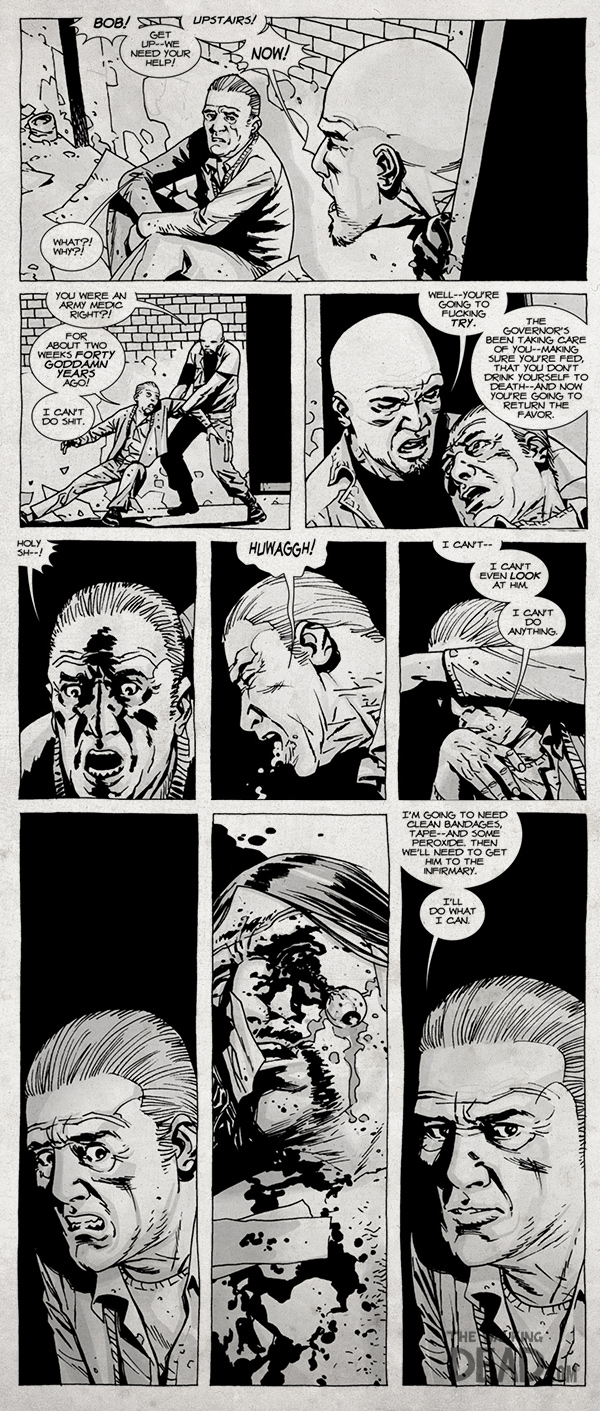 Shortly after successfully working on The Governor, Bob is left in charge of Penny while The Governor carries out the assault on the Prison. We never see Bob again… But will we?
In the novel series we learn more about Bob and his struggle with alcoholism, and even learn a bit more about his life after The Governor's departure.
The Bob Stookey of the AMC series has no real history with The Governor and is still with our group. However, he too struggles with alcohol and a dark past. Bob's skills as a medic haven't been tested much, but is it possible he'll be called upon in the near future? Will Bob's alcoholism again put our group in danger?
Be sure to check out our weekly post-mortem with Robert to see what he has to say about Bob's expanded role in the TV show.