THE WALKING DEAD issue #171 is out NOW! After waiting for months, fans were finally able to MEET THE PRINCESS. So, what did you think of this personable new character? Do you trust her or should Michonne and the crew bail? Let us know your reaction to Issue 171 in the comments below for a chance to win a Robert Kirkman-signed copy!
---
UPDATE: The winner for this discussion is cherrysplice! We're stoked you're into The Princess and we agree seeing her and Negan together would be amazing. Check your email so we can send you stuff. For everyone else, keep commenting in future posts and and maybe YOU could win next time.
---
PREVIOUSLY: Tensions between Rick and Dwight remain as Alexandria recovers from the Whisperer War. Negan makes his way into isolation, only to be followed by Dante. Michonne's caravan arrives in scenic Pittsburgh, which seems to be totally empty – dead or alive. There, Siddiq makes a teary confession to Eugene: he was the father of Rosita's baby.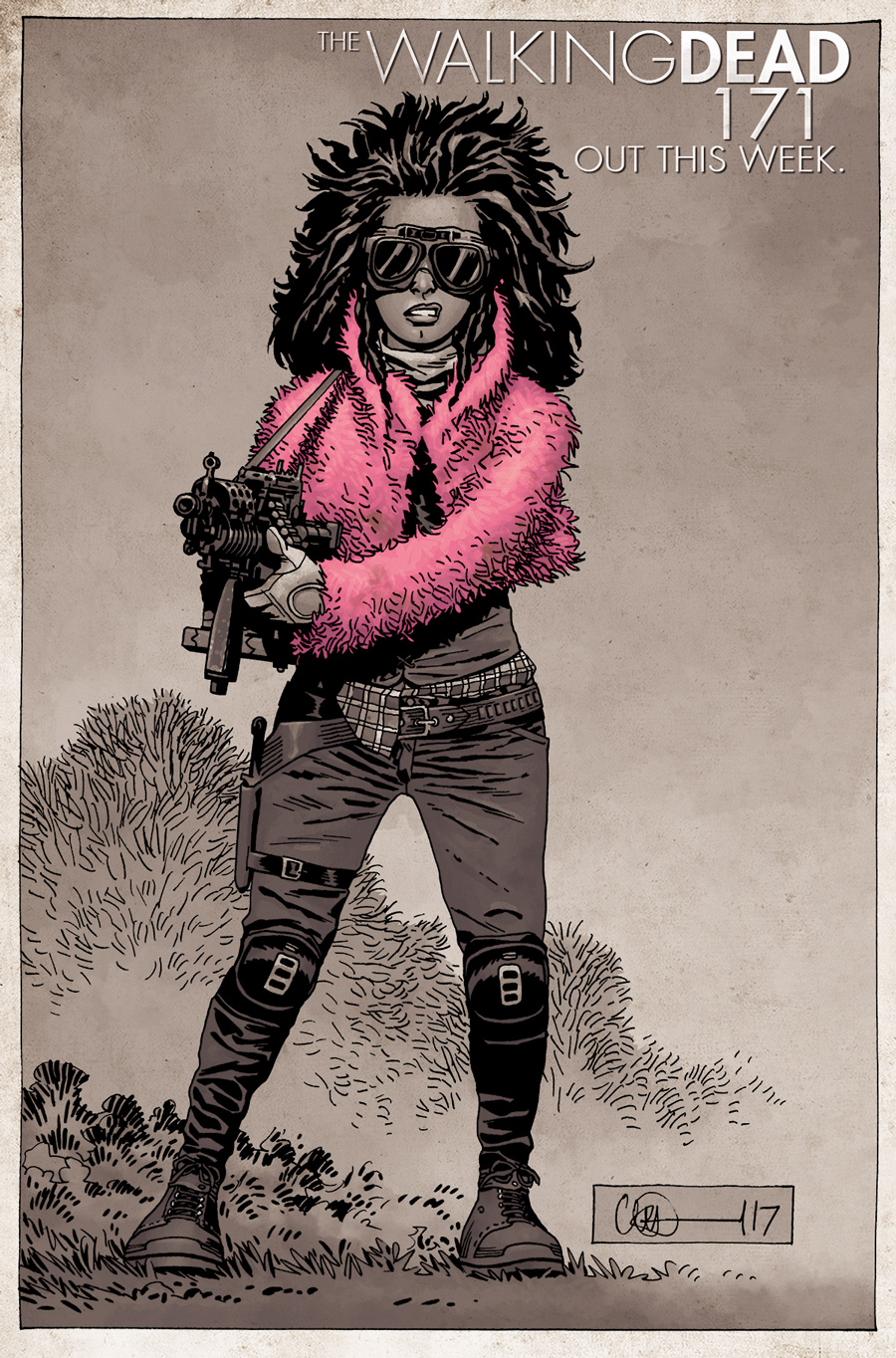 NOTE: Hey guys, the comments below are going a bit off the rails. Please try and stay on topic, we're going to delete some of the ad hominem attacks and some of the baiting posts.