Fresh off of Robert Kirkman's exciting Walking Dead New York Comic Con 2017 announcement, we're happy to show you the cover to THE WALKING DEAD #175 and reveal NEW WORLD ORDER Part 1 of 6!

THE WALKING DEAD #175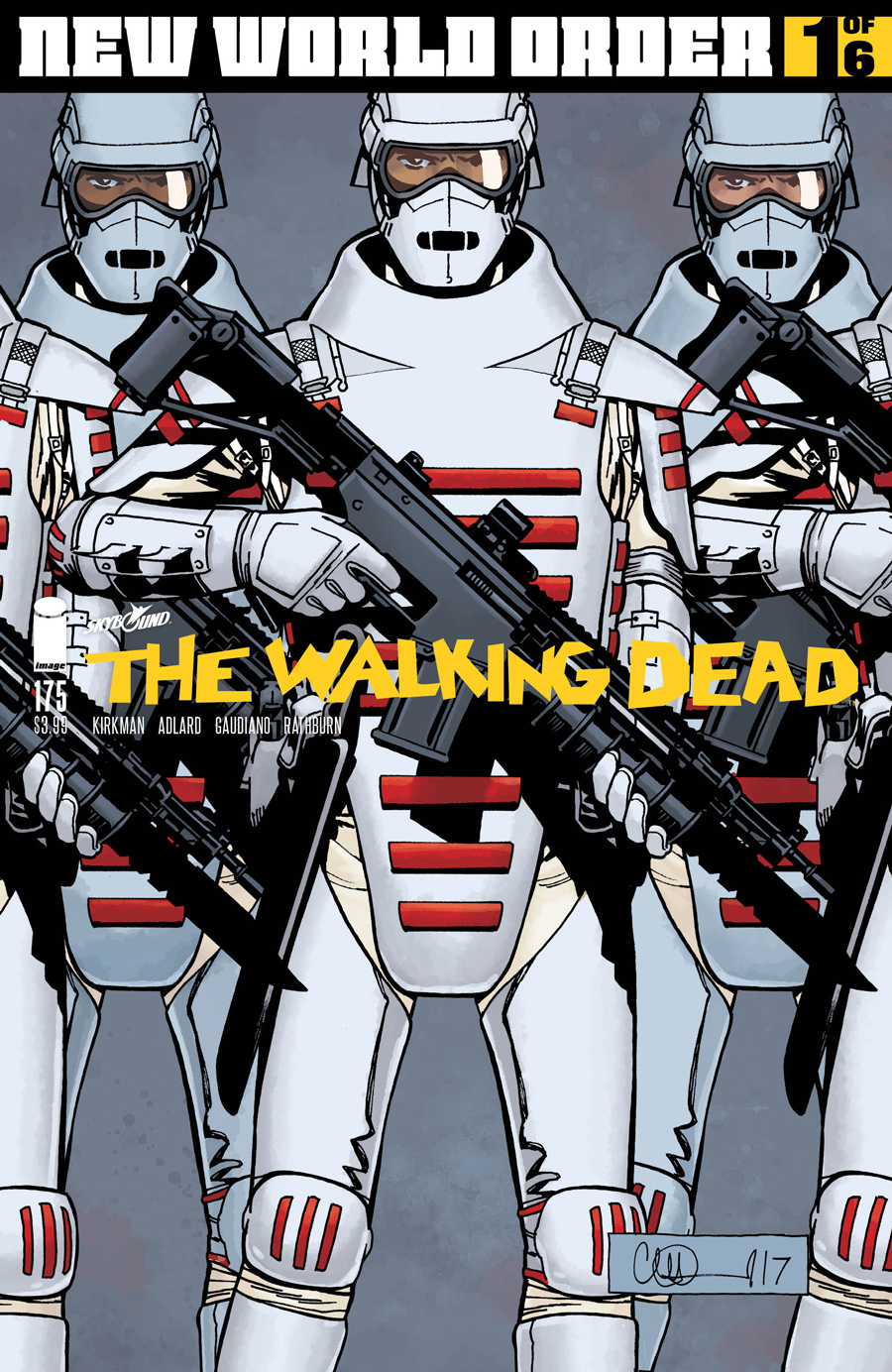 STORY:
ROBERT KIRKMAN
ART:
CHARLIE ADLARD, STEFANO GAUDIANO & CLIFF RATHBURN
COVER:
CHARLIE ADLARD & DAVE STEWART
JANUARY 3
32 PAGES | Black & White | Mature | $3.99
"NEW WORLD ORDER PART ONE OF SIX"
---
Who are these armored soldiers? And what sort of shake-up will our Survivors be facing? That armor sure looks fresh and clean, huh? Who recognizes the cover we're making an homage to here?
This issue will hit stores January 3rd, 2018!