This week we're pulling from the comics for our Caption Contest! Caption either Rick or Negan in the comic panel below (from The Walking Dead issue #106).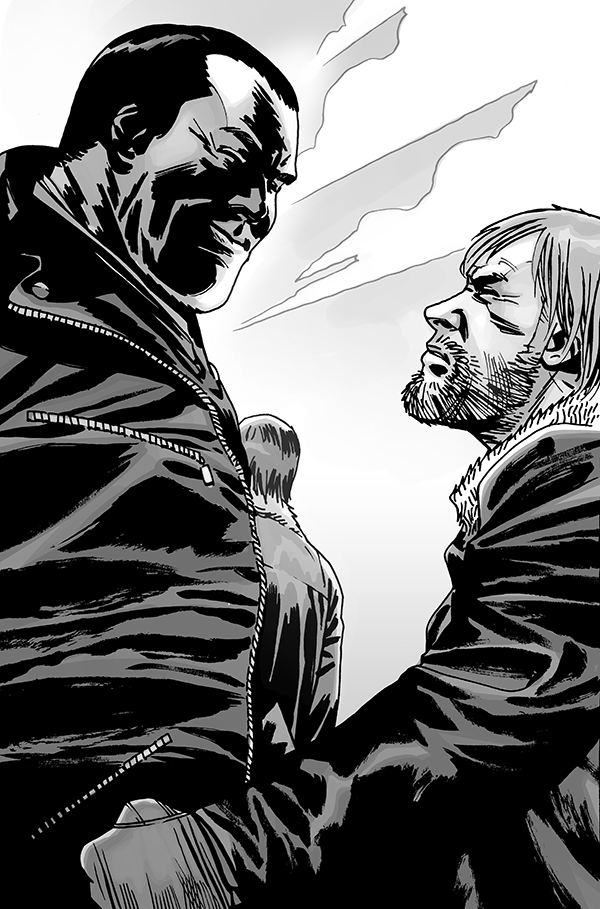 Creativity counts. Hilarity counts. And, you know, make sure we can understand what you're saying! Only comments left below, on the site, count!!!
The winner will receive fame, adoration, and a copy of The Walking Dead #1 10th Anniversary variant signed by Robert Kirkman!
UPDATE: And the winner is… Chris Smith! We thoroughly enjoyed his caption, which was, "Chuck Norris is not amused with Steven Segal."