UPDATE:
APRIL FOOL'S!
We'd never get anything done if we still worked this way. This was just a love letter to processes from day's gone by. Hope no one feels too taken in.
PREVIOUSLY
We haven't posted raw cover art in a long time, and one of the reasons is that we've completely changed how we make our covers. When we hired our in-house designer, Andres Juarez, one of our goals was to get back to the roots of comic book design. That means every single one of our covers is laid out BY HAND on top of artist Charlie Adlard's original art. Corrections are made with white out, logos are carefully cut with X-acto knives, and we go through lots and LOTS of rubber cement and tape. In fact, Andres doesn't even have a work computer!
Anyway, we wanted to give you a look at one of our covers (issue #153, out next Wednesday), before it gets sent off to color processing: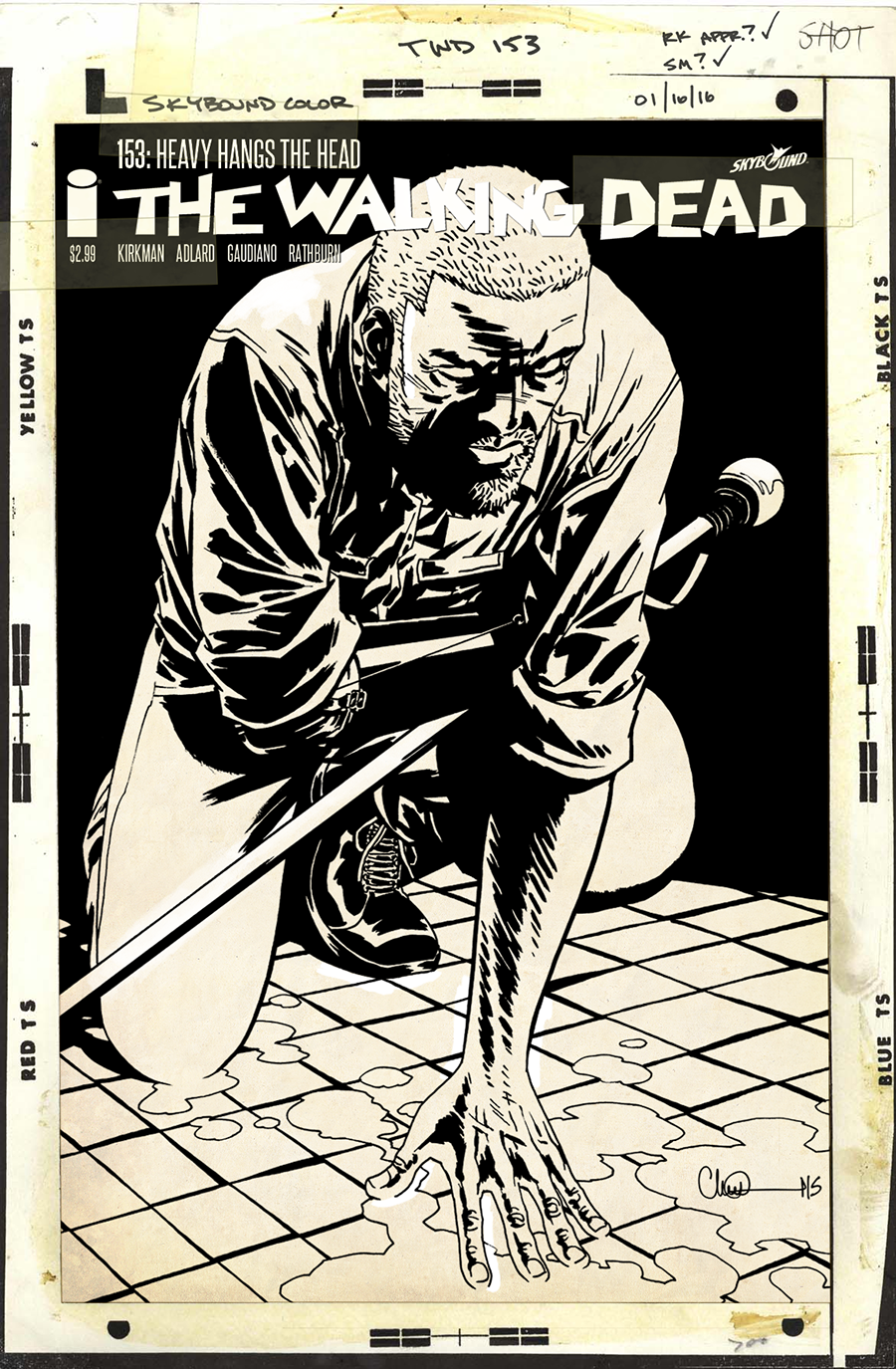 Pretty cool, huh? You can see all of the imperfections that are carefully concealed in the final product, including some whited out areas (Charlie!), acetate pegs, tape, and approval marks.
Here's our photomechanical transfer, where the elements are combined into a larger-format photo-exact copy: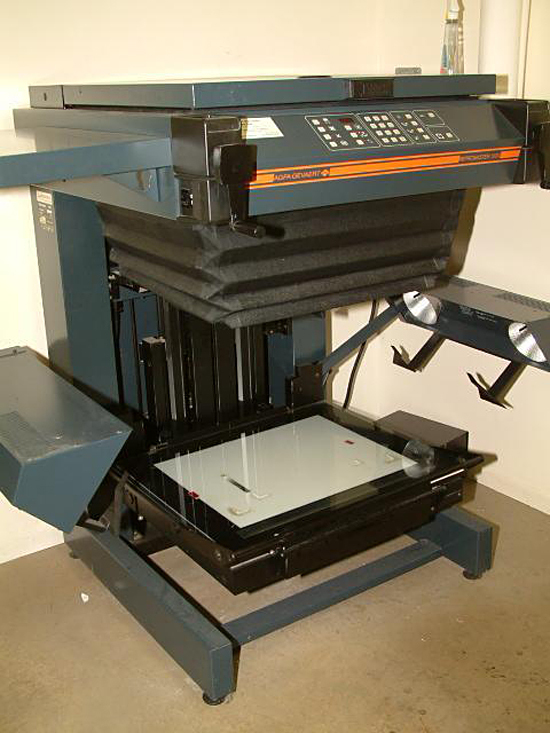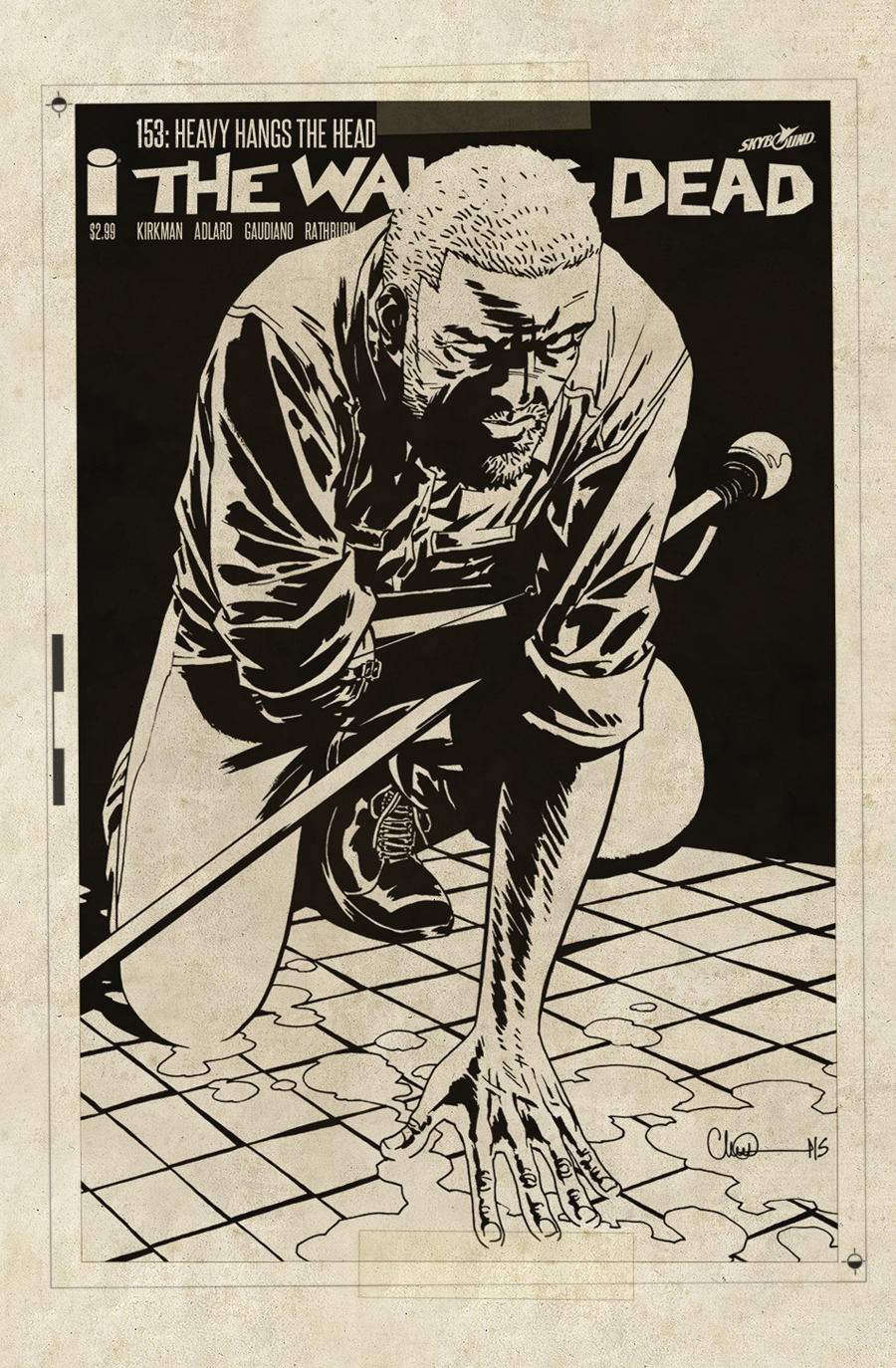 The combined, cut, cleaned up, and enlarged acetate (above, taped to some bristol board for shipping) is sent to colorist Dave Stewart, who does his colors DIRECTLY on the back of the acetate, meticulously working on the reversed image: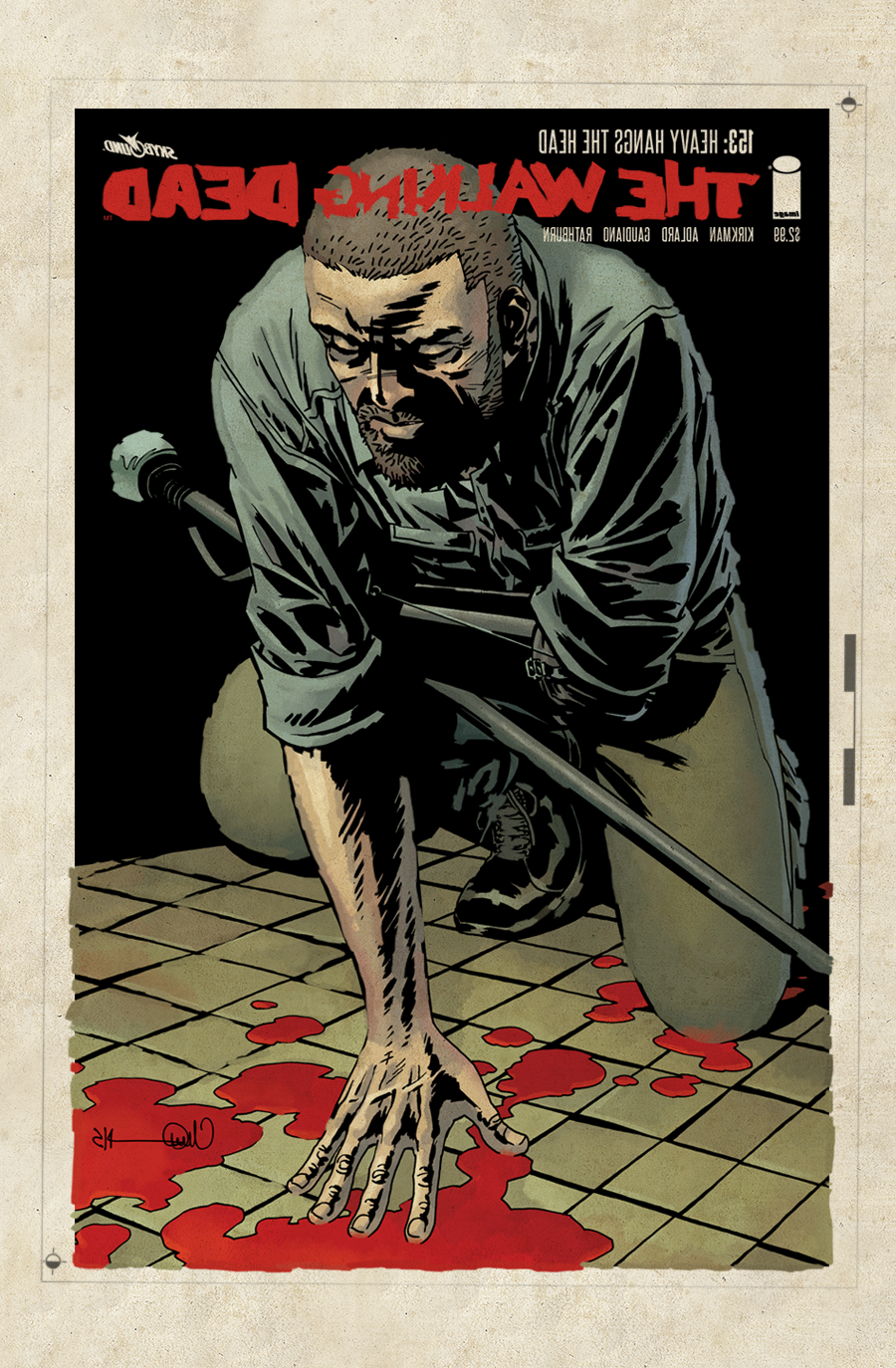 If it looks a little messy, it's because the black ink actually blocks out a lot of the color when the acetate is flipped. The final colored acetate is sent back to us for another round of approvals before we send it to Image for production. Every single one of these steps requires, time, patience, approval, and FedEx! It all adds up: It takes about 3 months to complete a cover! But it's worth it for the final product: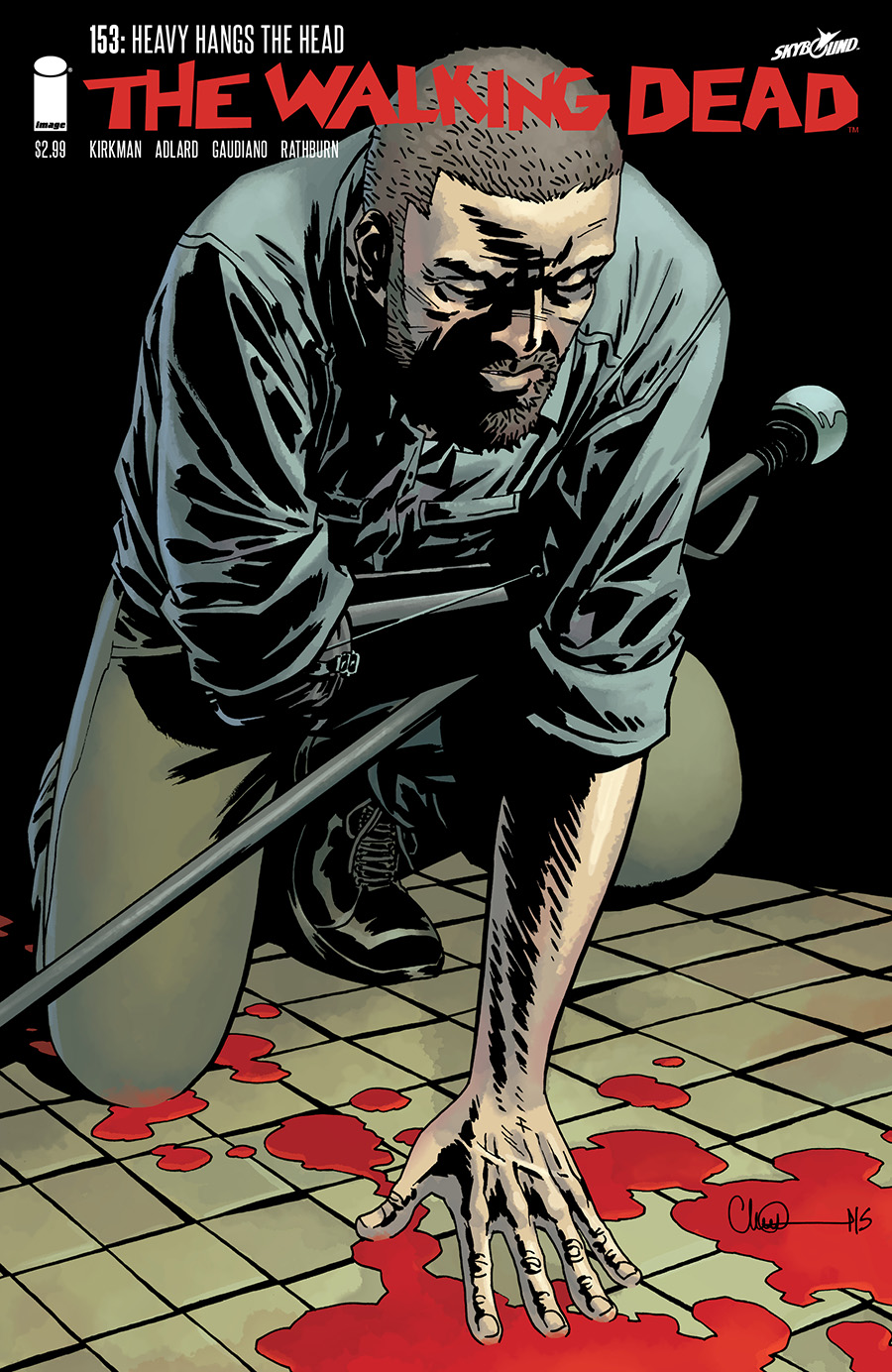 THE WALKING DEAD #153
STORY: ROBERT KIRKMAN
ART: CHARLIE ADLARD, STEFANO GAUDIANO & CLIFF RATHBURN
COVER: CHARLIE ADLARD & DAVE STEWART
APRIL 6
32 PAGES | Black & White | Mature
$2.99
Heavy hangs the head.