It's that time of the month! We've submitted our June books (no advanced solicits for July) for retailers to check out/order and that means we're sharing them with you too!
BIRTHRIGHT #16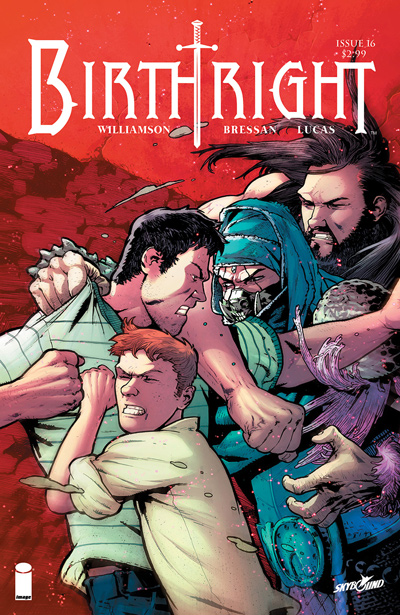 STORY: JOSHUA WILLIAMSON
ART/COVER: ANDREI BRESSAN & ADRIANO LUCAS
JUNE 8
32 PAGES | FULL COLOR | TEEN+
$2.99
A lost member of the Rhodes family returns… but can they recover from the damage already done?

---
INVINCIBLE #129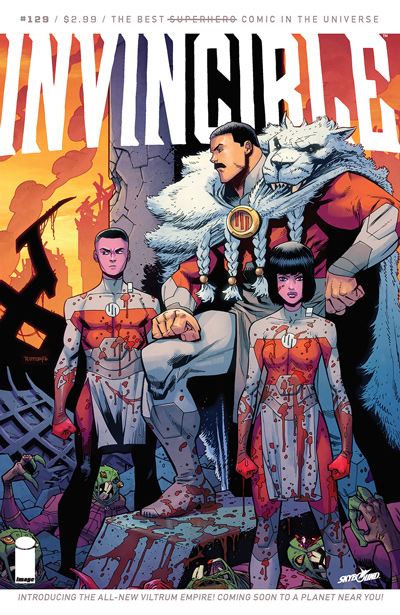 STORY: ROBERT KIRKMAN
ART: CORY WALKER & NATHAN FAIRBAIRN
COVER: RYAN OTTLEY & JEAN-FRANCOIS BEAULIEU
JUNE 15
24 PAGES | FULL COLOR | TEEN+
$2.99
Cory Walker's EPIC stint as artist continues! Thragg is making moves, conquering more worlds as he rebuilds the Viltrum Empire. Meanwhile, Mark, Eve and Terra take a trip to Earth to visit Grandma and Grandpa.

---
MANIFEST DESTINY #20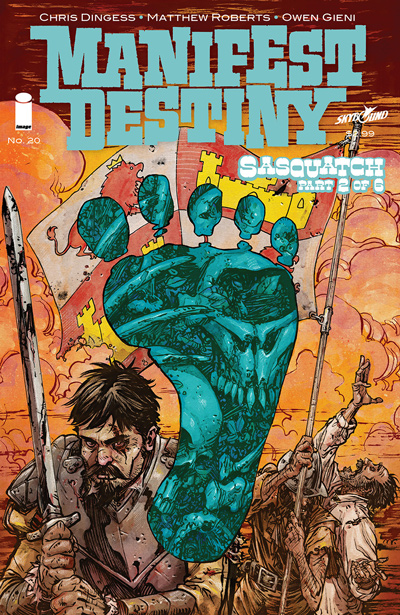 STORY: CHRIS DINGESS
ART/COVER: MATTHEW ROBERTS, TONY AKINS, & OWEN GIENI
JUNE 15
32 PAGES | FULL COLOR | TEEN+
$2.99
"SASQUATCH" Part 2 of 6
Many have claimed to have seen the Sasquatch… now join the men who made first contact!

---
THIEF OF THIEVES #32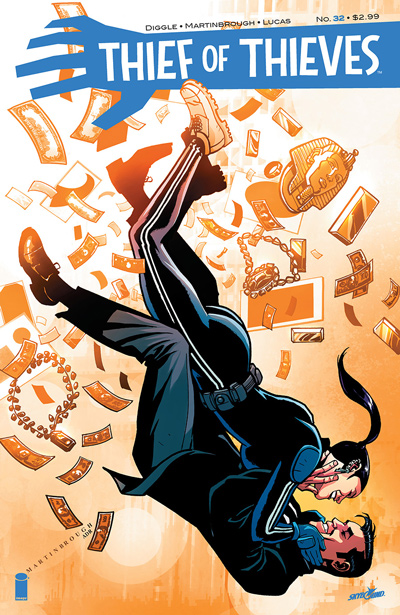 STORY: ANDY DIGGLE
ART/COVER: SHAWN MARTINBROUGH & ADRIANO LUCAS
JUNE 22
32 PAGES | FULL COLOR | MATURE
$2.99
NEW STORY ARC
Conrad has been the undisputed thief of thieves throughout the world… until now. But who are his rivals? And does he have what it takes to outfox them in his most thrilling heist yet?

---
THE WALKING DEAD #155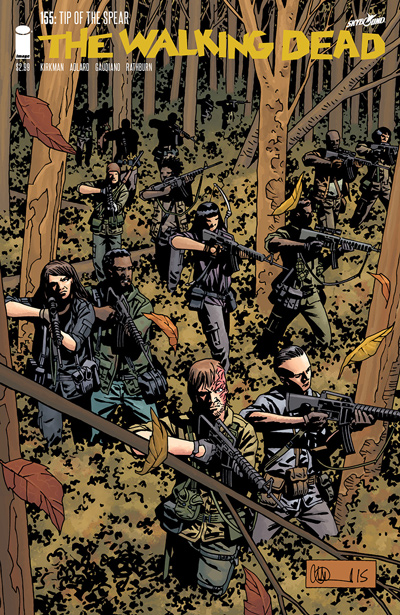 STORY: ROBERT KIRKMAN
ART: CHARLIE ADLARD, STEFANO GAUDIANO, & CLIFF RATHBURN
COVER: CHARLIE ADLARD & DAVE STEWART
JUNE 1
32 PAGES | BLACK & WHITE | MATURE
$2.99
"Tip of the Spear"

---