It's almost the end of May and you know what that means?! IT MEANS IT'S TIME FOR NEW SOLICITS MELON FARMERS!!! Our August comic solicits are here for your viewing pleasure. Get a load of new CRUDE, OUTPOST ZERO, STELLA and more amazing comics. We've even got some pretty rad THE WALKING DEAD short boxes you can order from your retailer. Put your Walking Dead comics in your Walking Dead boxes – WALKING DEAD-CEPTION!! Get a load of all this new awesome stuff and let us know in the comments what you're more stoked for.
---
CRUDE #5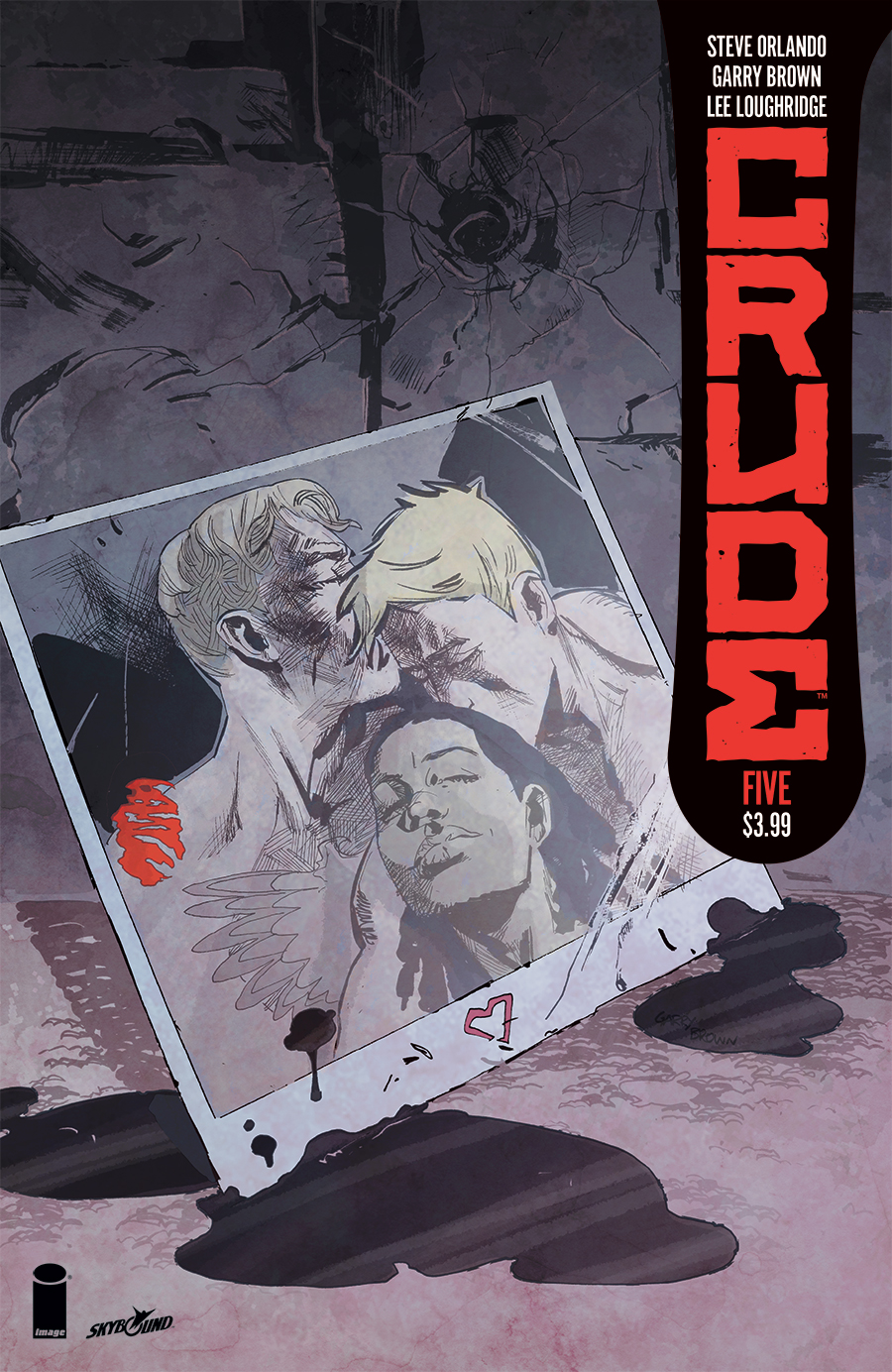 STORY: STEVE ORLANDO
ART/COVER: GARRY BROWN & LEE LOUGHRIDGE
AUGUST 15
32 PAGES | Full Color | Mature | $3.99
Blackstone is ready to explode! Piotr has beaten every thug, mercenary and soldier Petropinnacle has sent to kill him. Now, the city's true ruler steps up, to show this tired KGB dog what true power is.
---
EVOLUTION #9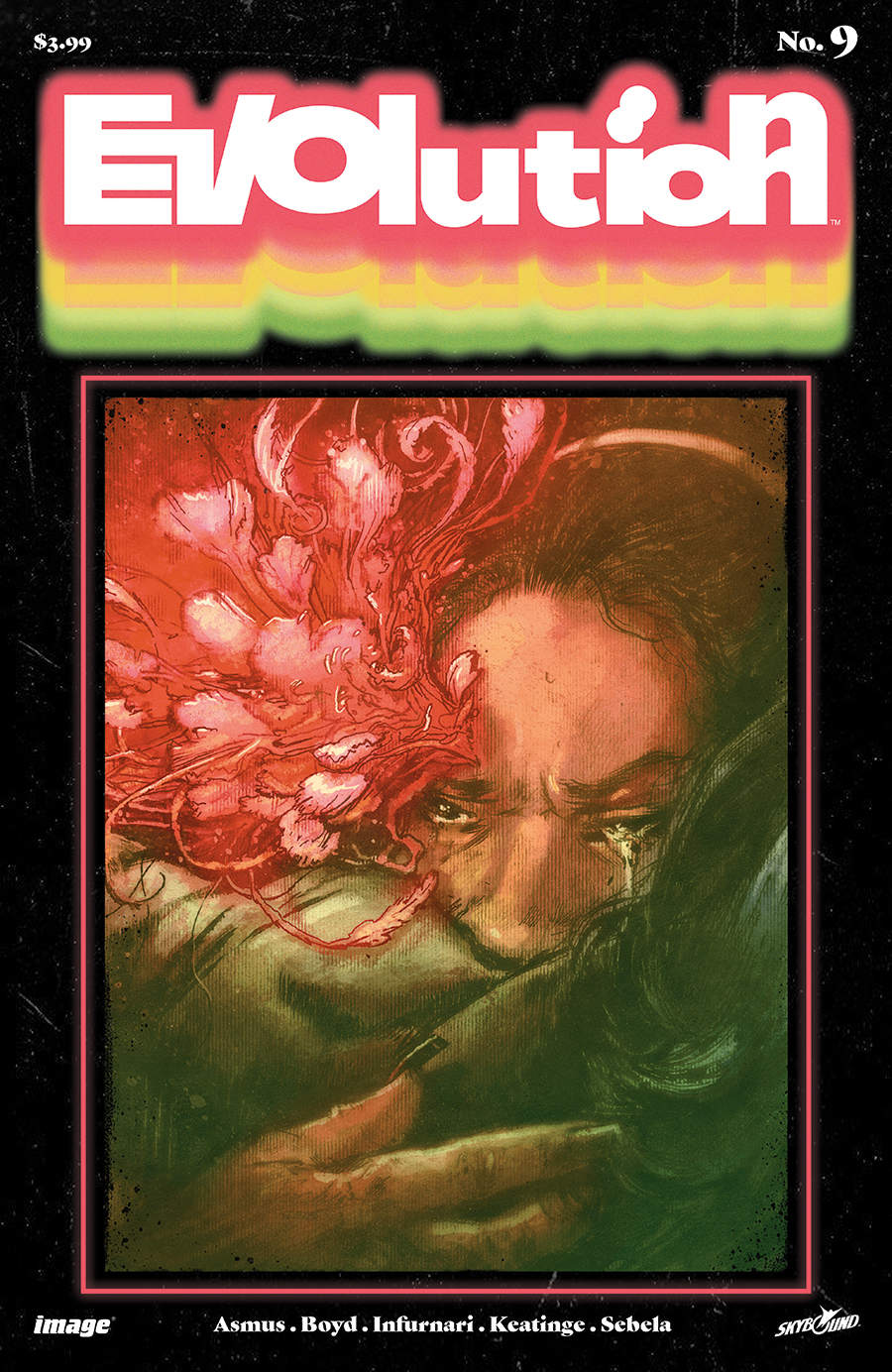 STORY: JAMES ASMUS, JOE KEATINGE & CHRIS SEBELA
ART/COVER: JOE INFURNARI & JORDAN BOYD
AUGUST 15
32 PAGES | Full Color | Mature | $3.99
Abe plays a game of cat and mouse with the authorities while Claire and Rochelle make contact with the cult that's shadowed their every move since issue #1. And most importantly: what makes Sister Hannah so special to the evolution of all mankind?
---
GASOLINA #11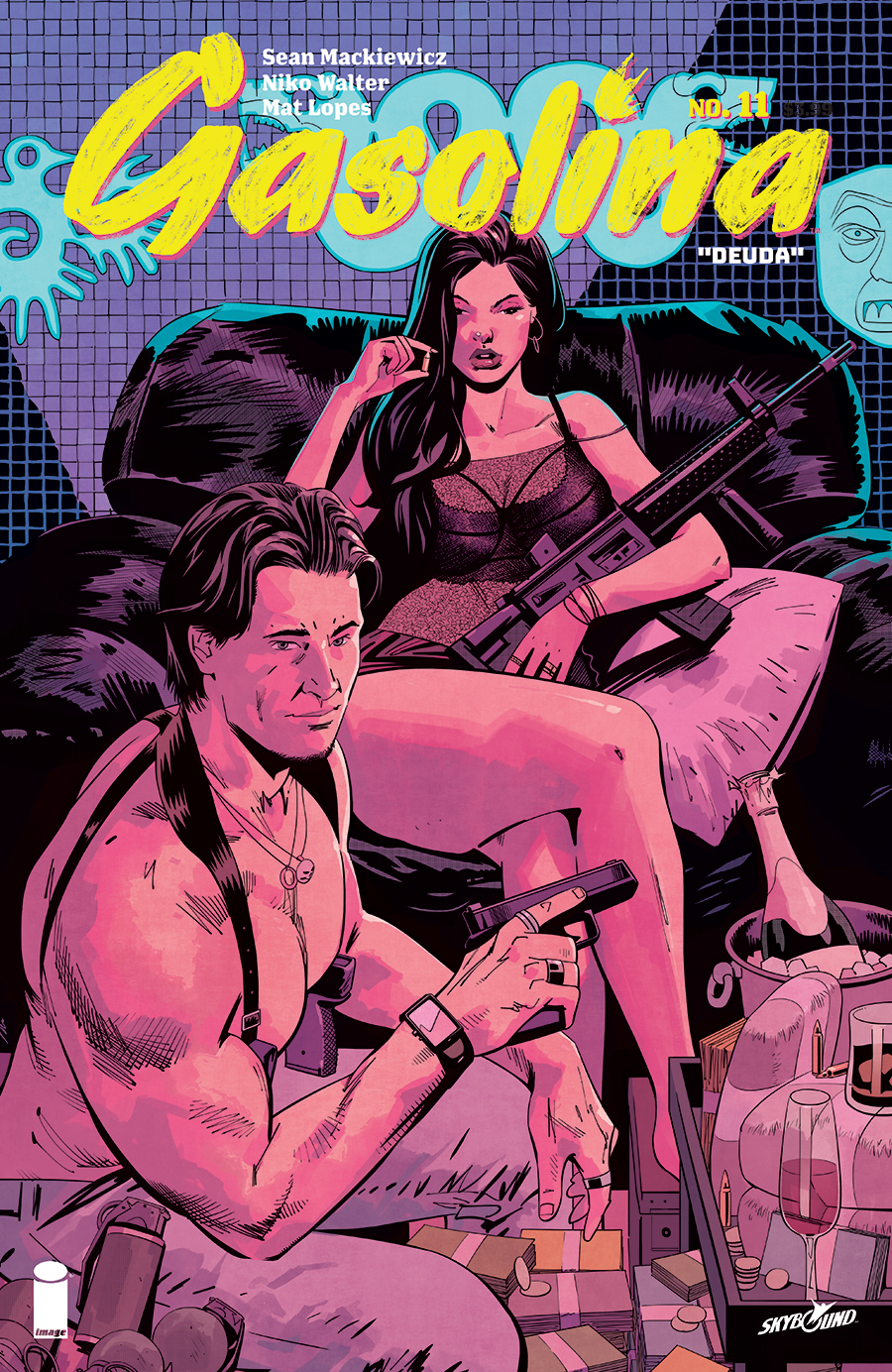 STORY: SEAN MACKIEWICZ
ART: NIKO WALTER & MAT LOPES
AUGUST 22
32 PAGES | Full Color | Mature | $3.99
A stunning cartel assassin makes a bold move against Los Queridos, and Randy's trapped in a town with a horrible secret—with Amalia nowhere to be found.
---
OBLIVION SONG BY KIRKMAN & DE FELICI #6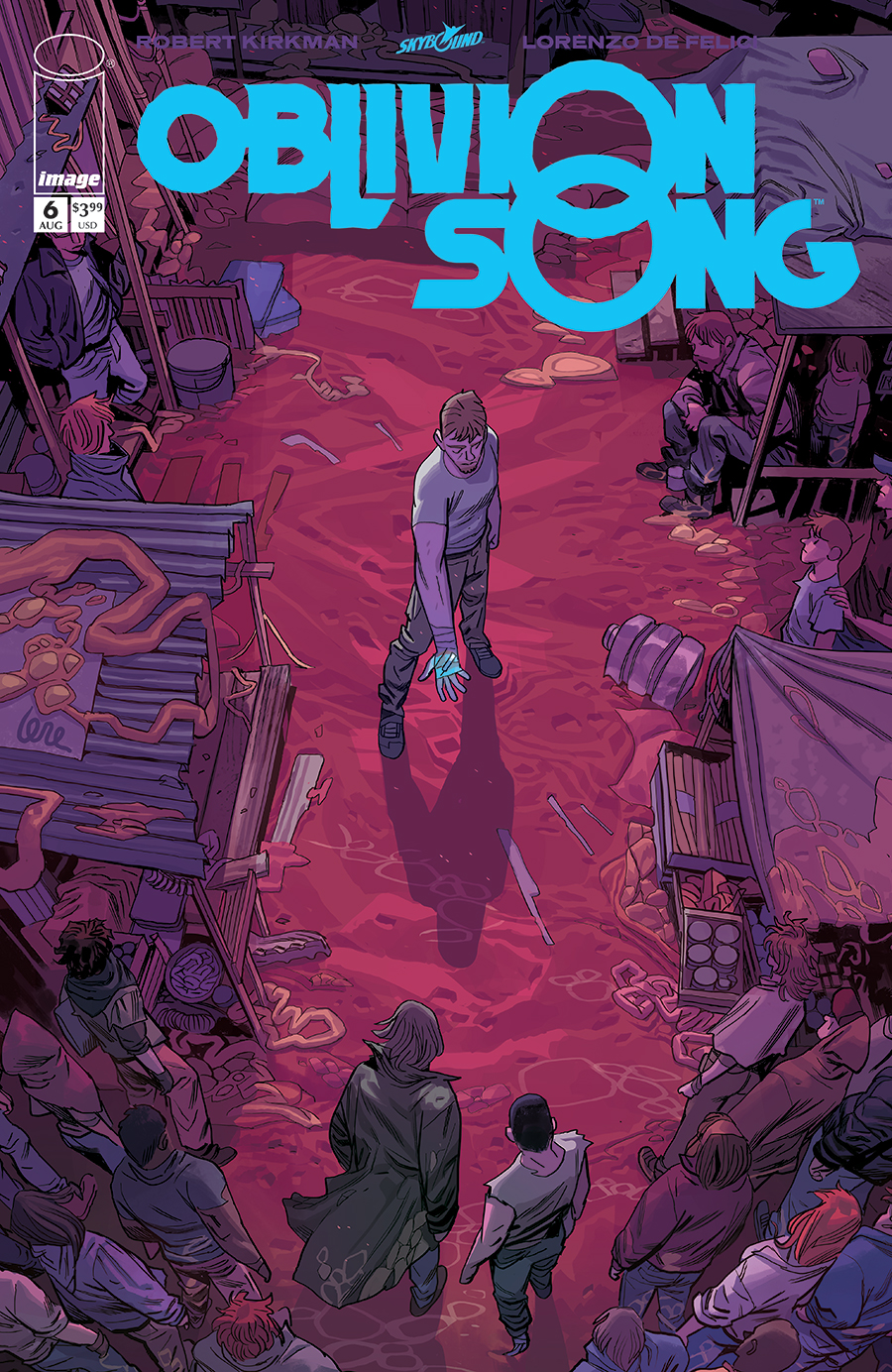 STORY: ROBERT KIRKMAN
ART: LORENZO DE FELICI & ANNALISA LEONI
COVER: LORENZO DE FELICI
AUGUST 8
28 PAGES | Full Color | Mature | $3.99
Nathan's world is collapsing around him. Things on Earth couldn't be going any worse, and in Oblivion, Nathan has found a large group of survivors… who don't want to leave. All this leads to a startling revelation that you won't see coming.
---
OUTPOST ZERO #2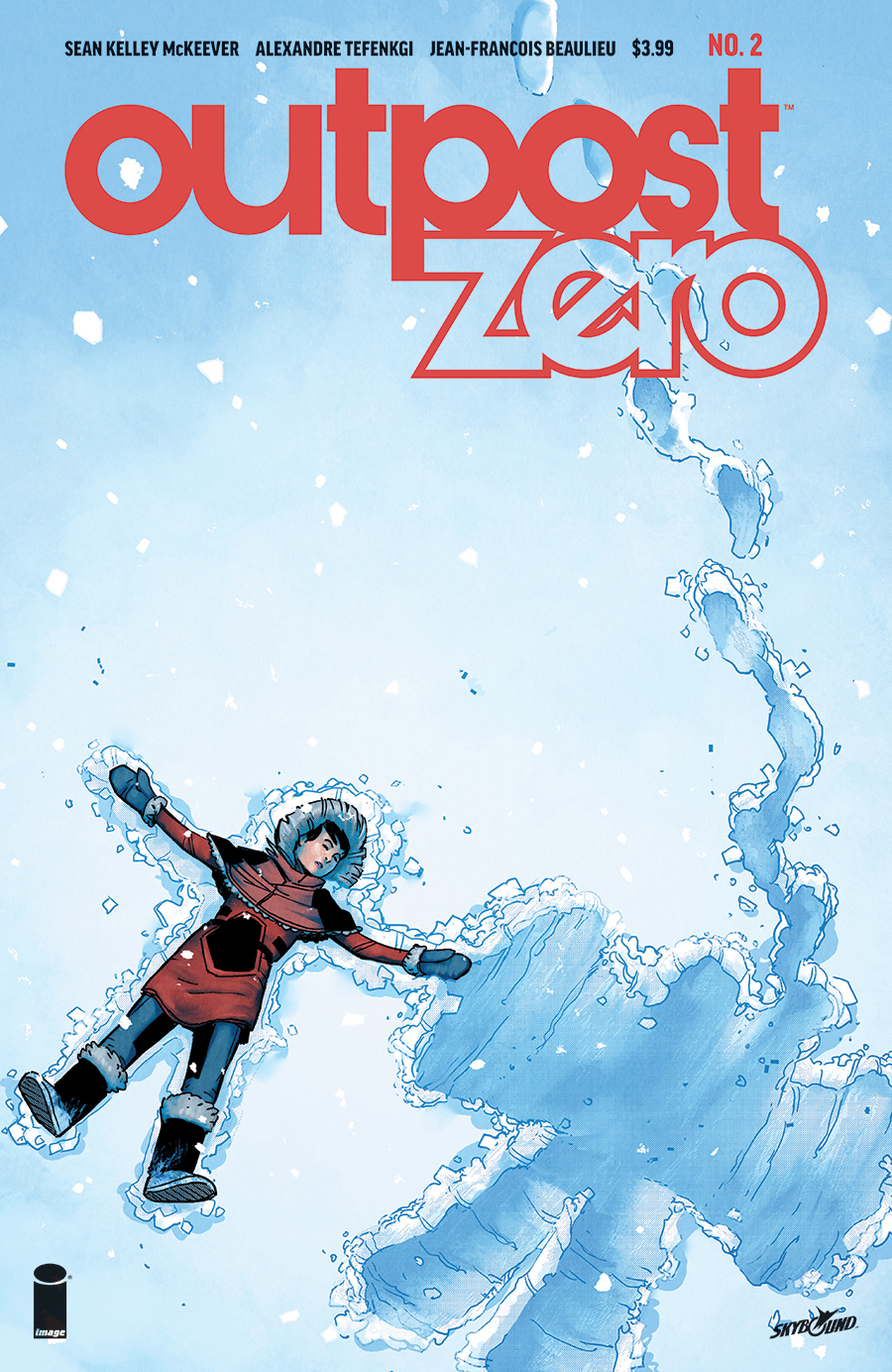 STORY: SEAN KELLEY MCKEEVER
ART/COVER: ALEXANDRE TEFENKGI & JEAN-FRANCOIS BEAULIEU
AUGUST 8
32 PAGES | Full Color | Teen | $3.99
Welcome back to Outpost Zero, the smallest town in the universe! As the Outpost struggles to rebound in the aftermath of a disastrous storm, Alea comes face to face with a loss she never expected… and that she refuses to accept.
---
REDNECK #14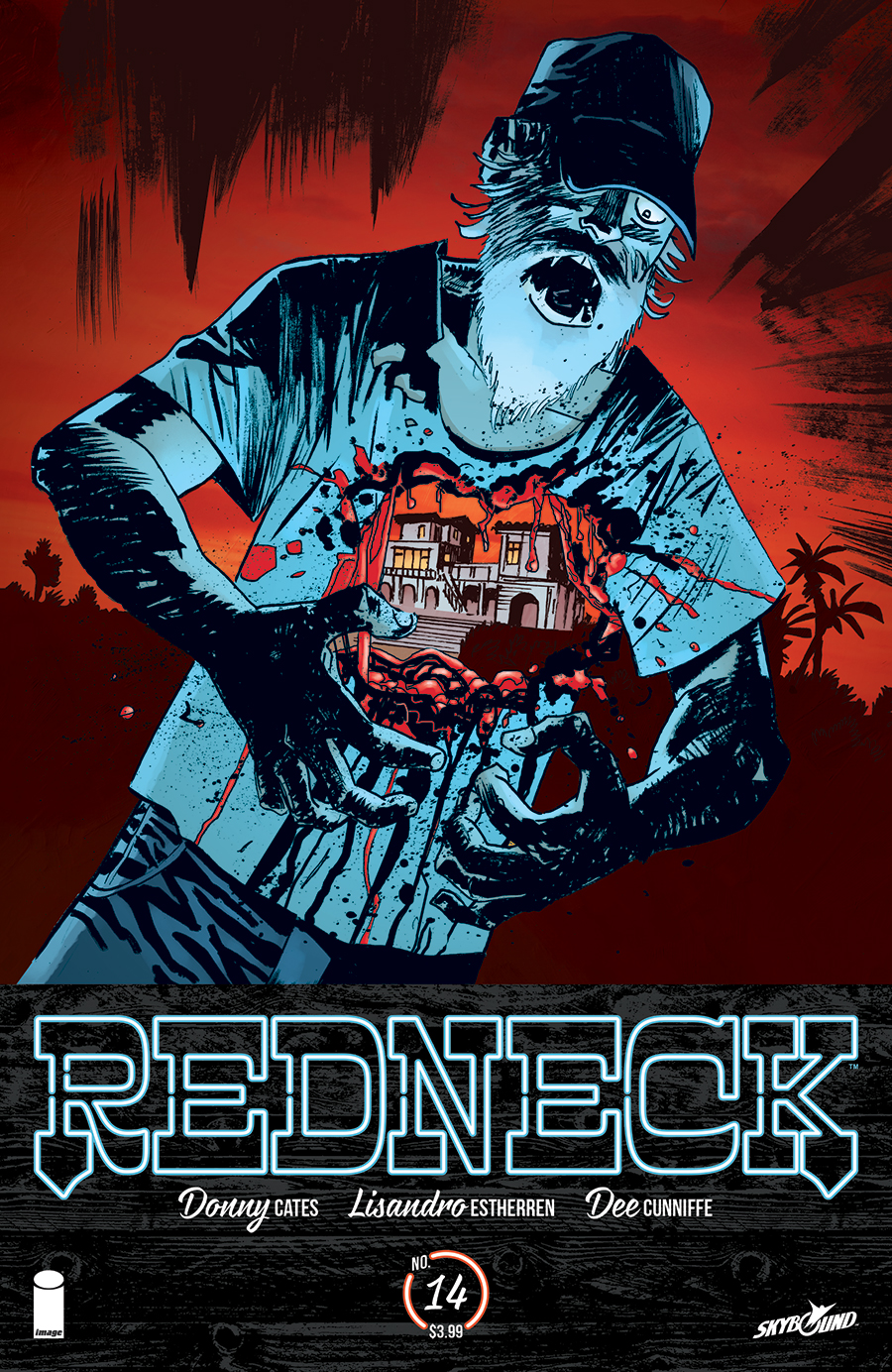 STORY: DONNY CATES
ART/COVER: LISANDRO ESTHERREN & DEE CUNNIFFE
AUGUST 22
32 PAGES | Full Color | Mature | $3.99
After the events of last issue, Bartlett will forever be a changed man. Can the Bowmans and July's family ever co-exist? And what in the hell is the Parliament of Elders?
---
STELLAR #3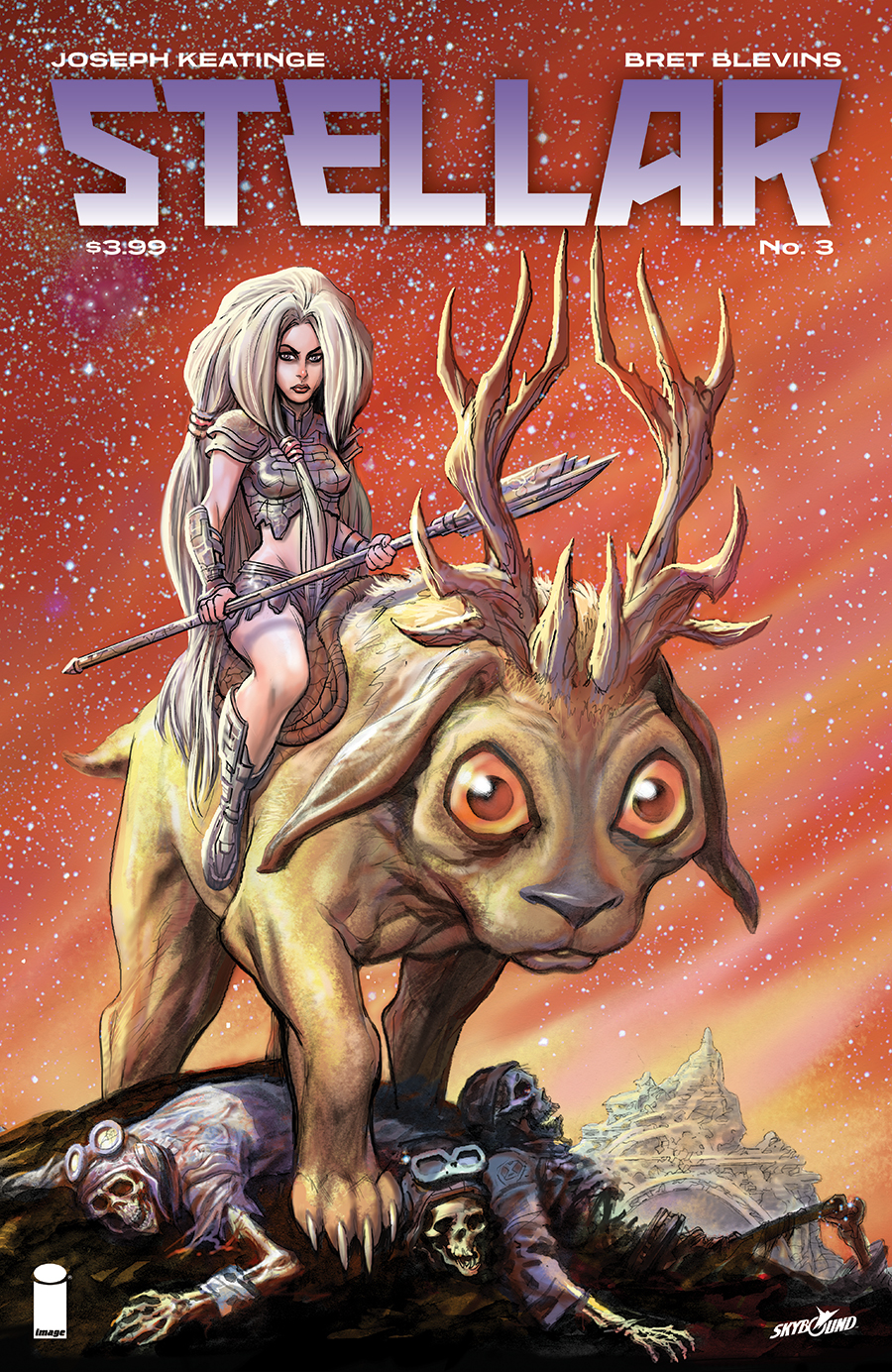 STORY: JOSEPH KEATINGE
ART/COVER: BRET BLEVINS
AUGUST 15
32 PAGES | Full Color | Teen+ | $3.99
Across innumerable years and countless galaxies, Zenith has pursued Stellar. He was always the worst of the ultimate weapons, and now he's finally found her… but, boy, has she changed.
---
THIEF OF THIEVES #39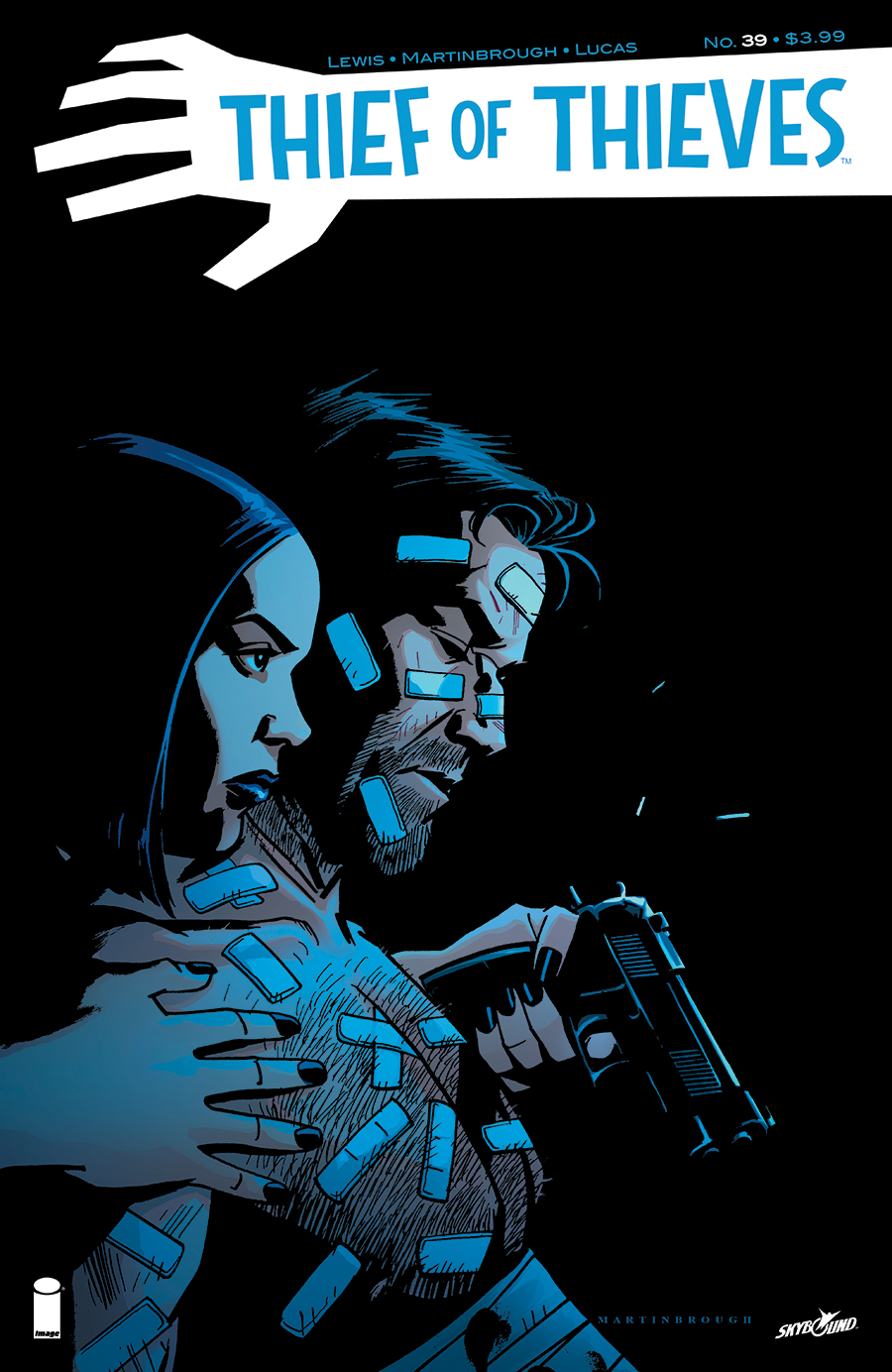 STORY: BRETT LEWIS
ART/COVER: SHAWN MARTINBROUGH & ADRIANO LUCAS
AUGUST 1
32 PAGES | Full Color | Teen+ | $3.99
Conrad Paulson… lives? But he's stuck in prison. In Russia. In the dead of winter. Surely, it'll be a piece cake to break him out, right?
---
THE WALKING DEAD #182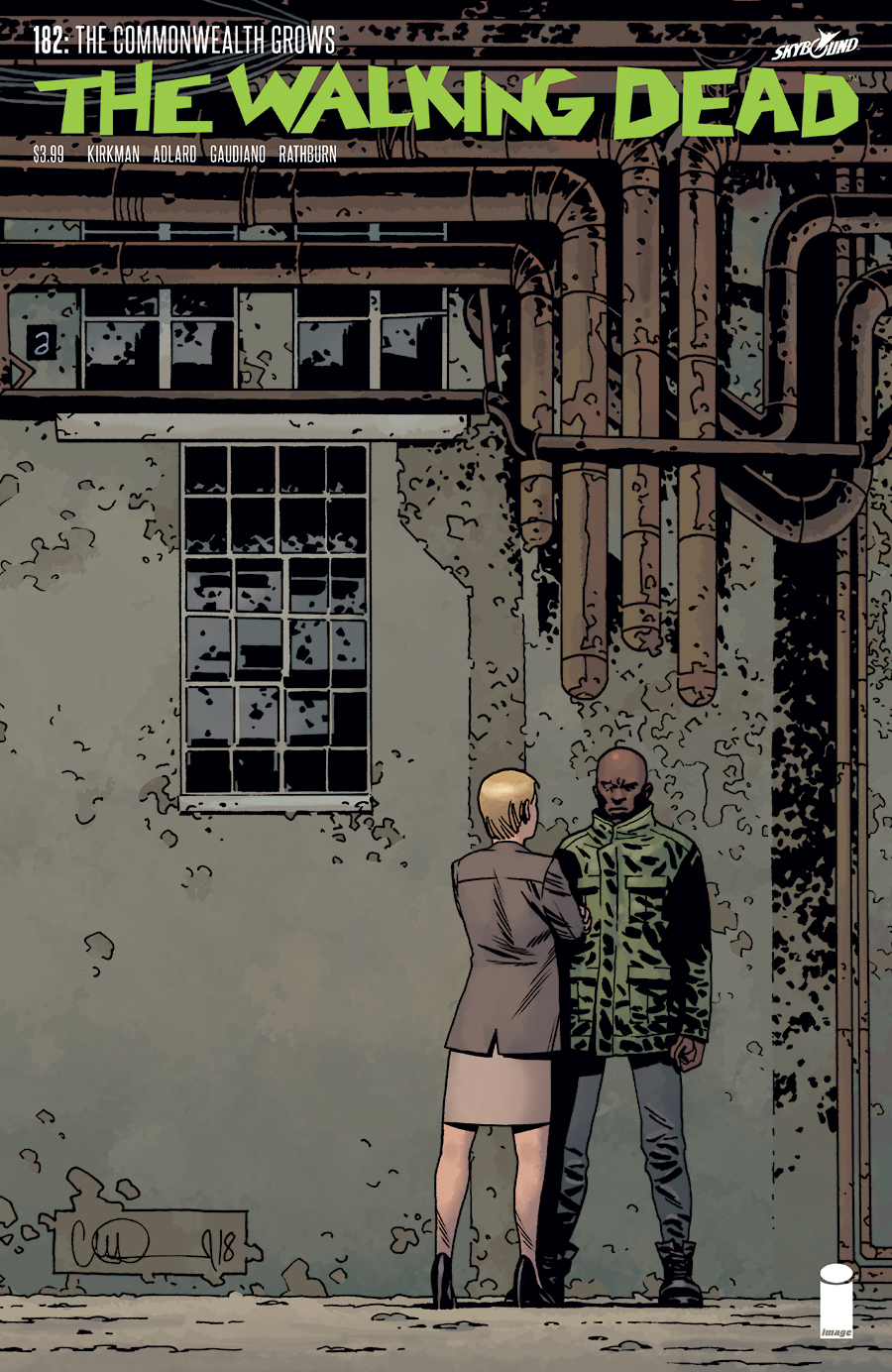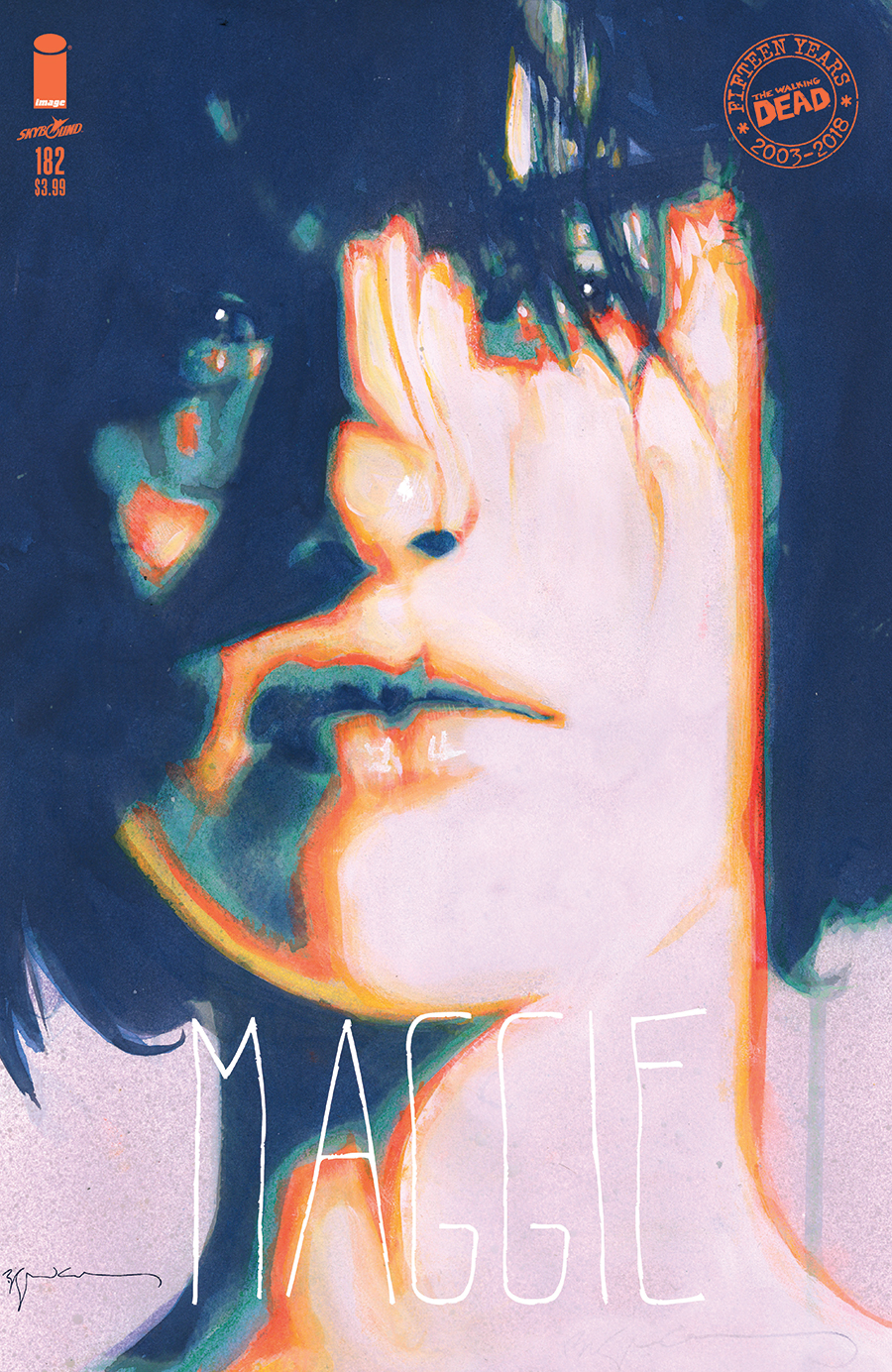 STORY: ROBERT KIRKMAN
ART: CHARLIE ADLARD, STEFANO GAUDIANO & CLIFF RATHBURN
COVER: CHARLIE ADLARD & DAVE STEWART
15TH ANNIVERSARY VARIANT: BILL SIENKIEWICZ
AUGUST 1
32 PAGES | Black & White | Mature | $3.99
John, the savage new leader of the Saviors, has turned over a new leaf… just in time for an alliance with The Commonwealth?
---
THE WALKING DEAD COMIC BOOK BOX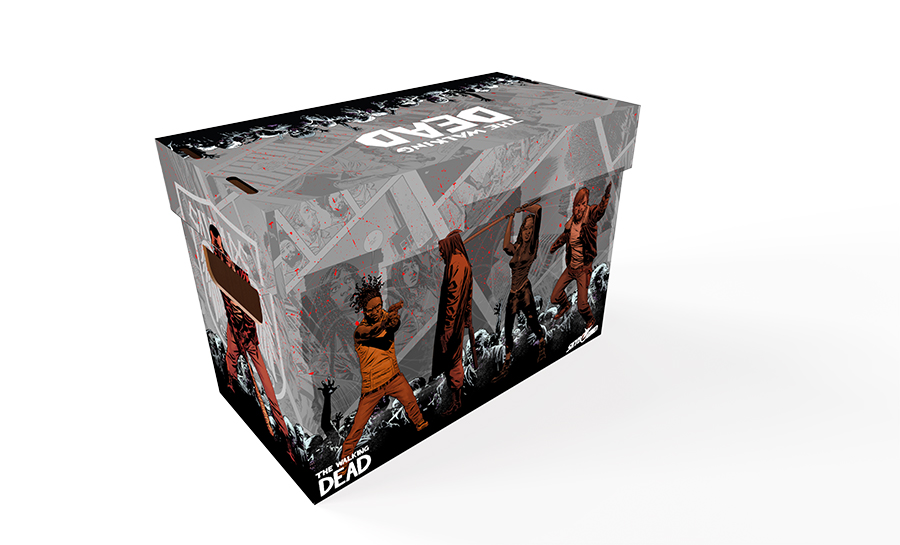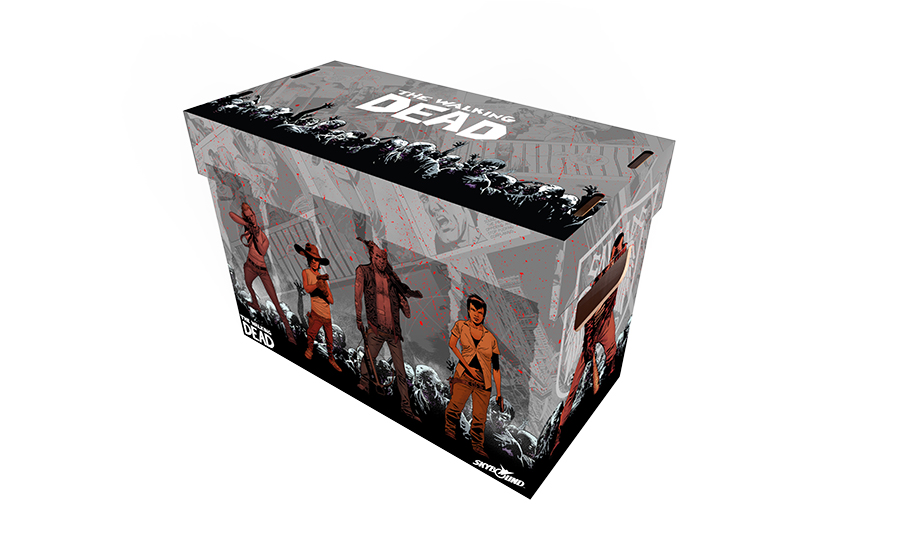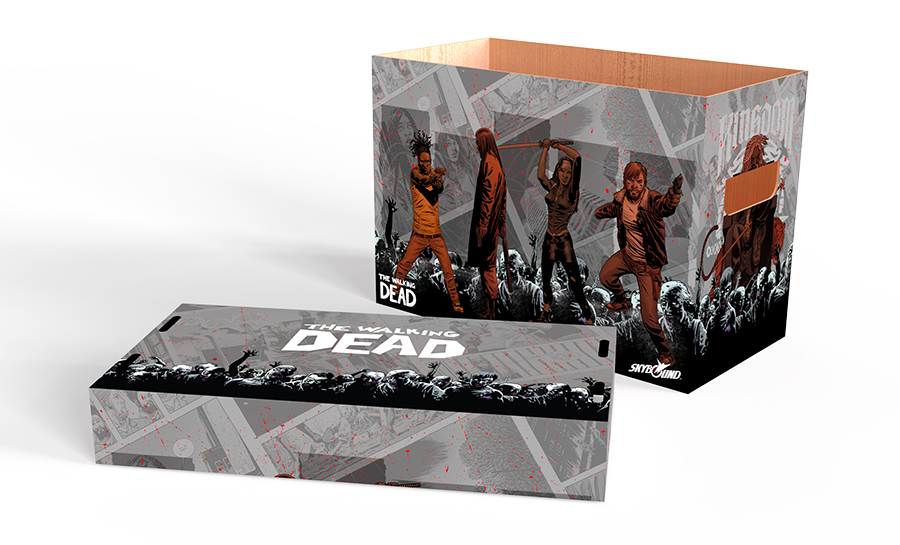 $13.95
As THE WALKING DEAD hits its 15th Anniversary, what better way to store your collection than in this new TWD-themed short comic storage box from BCW. Double thickness handles and bottom, stackable, holds 150-175 comics.
Interior Dimensions (WxHxL): 7 5/8 x 10 7/8 x 15 ½
Exterior Dimensions (WxHxL): 8 1/4 x 11 1/2 x 16 3/4