YOUR FIRST LOOK AT THE JAM-PACKED SUMMER SPECIAL
First Glimpses of Battle Beast, Dark Ride, Kroma, and Scurry Are HERE!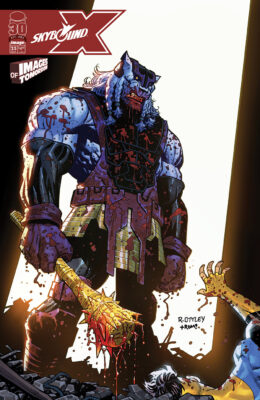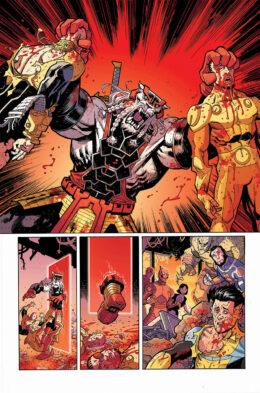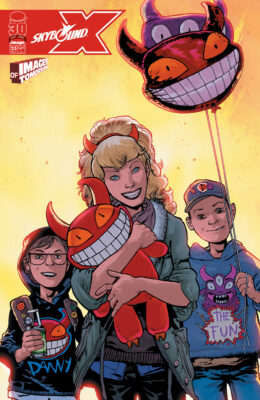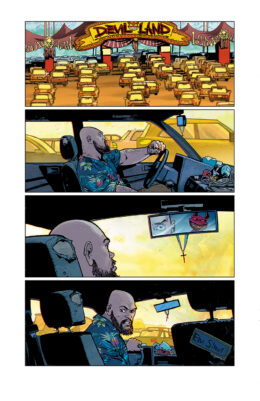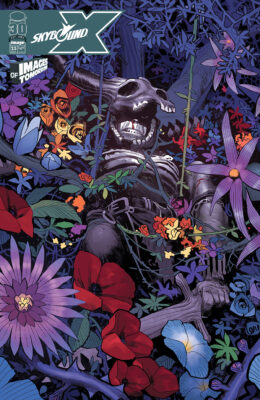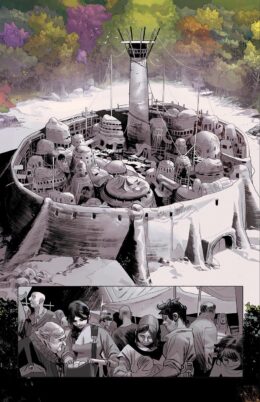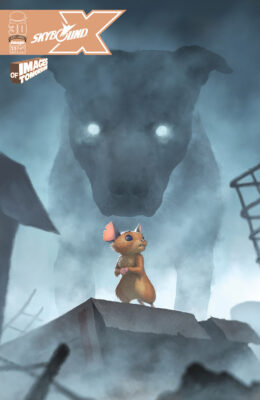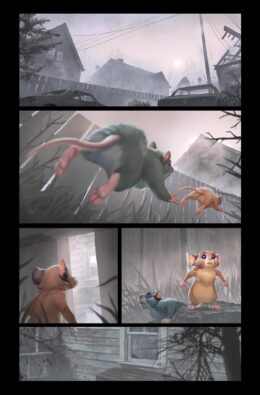 Today Skybound unveiled a first look at SKYBOUND X #25, the return of the hit anthology series SKYBOUND X, following its wildly successful five-issue limited run last summer. In celebration of Image Comics' 30th anniversary, SKYBOUND X returns with issue #25, embracing the "Images of Tomorrow" legacy by showcasing four all-new series—the highly anticipated Battle Beast, Dark Ride, Kroma and Scurry—available at comic book shops July 20.
The extra-length issue features the monumental return of a widely beloved character from the Invincible universe and the introduction of unforgettable new ones from some of the most-acclaimed comics talent today, all setting the stage for epic new series launches.
From the pages of Invincible comes breakout star Battle Beast, reuniting the legendary Invincible team of Robert Kirkman and Ryan Ottley. The acclaimed team behind Birthright, Josh Williamson and Andrei Bressan, also reunite to kick off the new horror epic Dark Ride. Then, discover the first appearance of the savage and beautiful Kroma, from writer/artist Lorenzo De Felici (Oblivion Song). And finally, Mac Smith masterfully tells the story of how animals battle for survival when all of humanity dies in the post-apocalyptic world of Scurry.
SKYBOUND X #25 will be available at comic book shops and digital platforms including Amazon Kindle, Apple Books, comiXology, and Google Play on Wednesday, July 20, 2022.
The full list of covers is below:
• SKYBOUND X #25 CVR A RYAN OTTLEY (MAY220078)
• SKYBOUND X #25 CVR B ANDREI BRESSAN & ADRIANO LUCAS (MAY22079)
• SKYBOUND X #25 CVR C LORENZO DE FELICI (MAY220080)
• SKYBOUND X #25 CVR D MAC SMITH (MAY220081)
• SKYBOUND X #25 CVR E (1:10 INCENTIVE) RYAN OTTLEY (MAY220082)