We are beyond excited to kick off New York Comic Con with news of a brand new series from co-creators Robert Kirkman and Lorenzo De Felici!

OBLIVION SONG

A decade ago 300,000 citizens of Philadelphia were suddenly lost in Oblivion. The government made every attempt to recover them but after many years they gave up. Nathan Cole… won't. He makes daily trips, risking his life to try and rescue those lost, alone and afraid, living in the apocalyptic hellscape of Oblivion. But maybe… Nathan is looking for something else? Why can't he resist the siren call of the Oblivion Song?
Editorial Credits
Robert Kirkman – Co-creator, Writer
Lorenzo De Felici – Co-creator, Artist
Annalisa Leoni – Colorist
Rus Wooton – Letterer
Sean Mackiewicz – Editor
---
OBLIVION SONG arrives MARCH 7th, 2018! We really feel like the premise are art speak for themselves here, so we're going to get out of the way and show you the preview below. And after you check that out, check out the full trailer right here!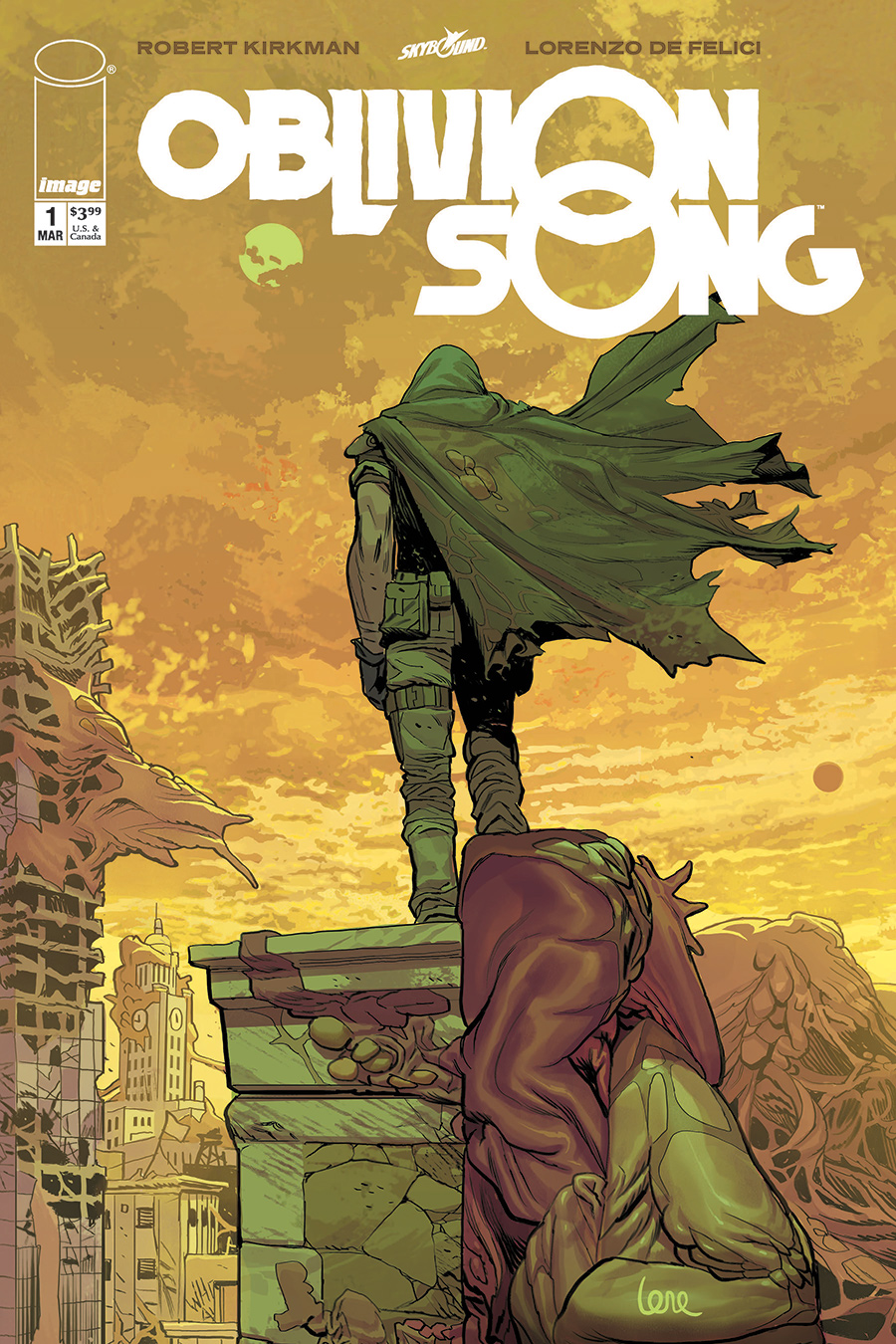 ---
How excited are you for OBLIVION SONG?! And how awesome is Lorenzo's artwork? Can't wait to get this comic into your hands next year!