Hey, way cool! OBLIVION SONG artist Lorenzo De Felici recently posted a coloring process video for the cover to the upcoming 25th issue. He starts with the colors blocked out and we get to watch as he adds some insane depth, lighting, and texture. I live for this stuff. Thanks for sharing, Lorenzo!
---
OBLIVION SONG BY KIRKMAN & DE FELICI #25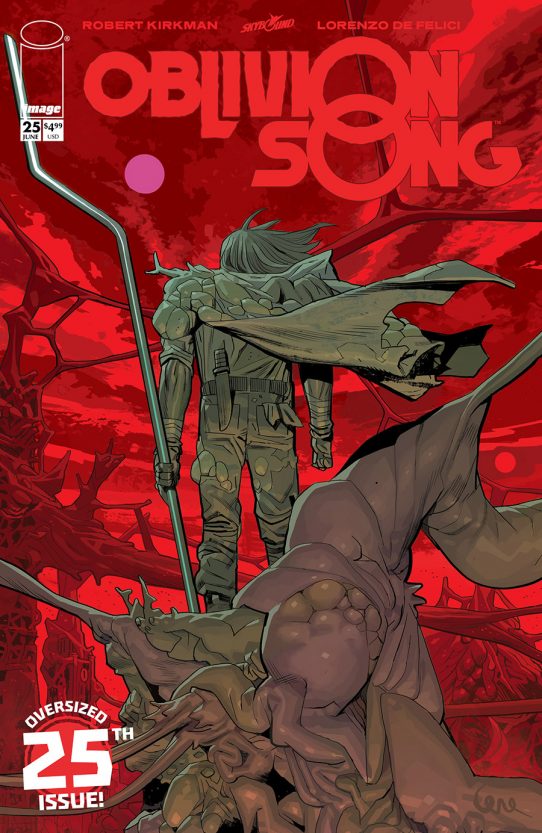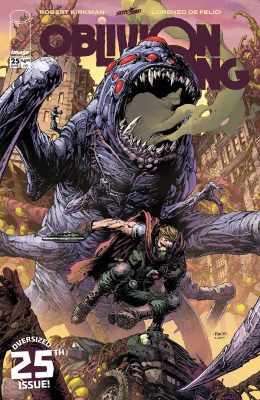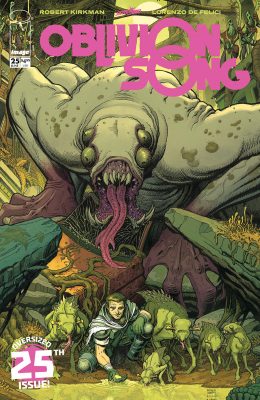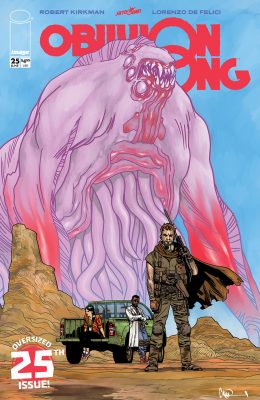 STORY: ROBERT KIRKMAN
ART: LORENZO DE FELICI & ANNALISA LEONI
COVER A: LORENZO DE FELICI
COVER B: DAVID FINCH & ANNALISA LEONI
COVER C: ARTHUR ADAMS
COVER D: CHARLIE ADLARD
JUNE 10 | 40 PAGES | FULL COLOR | TEEN+ | $4.99
NEW STORY ARC
CELEBRATING OUR HUGE 25th ANNIVERSARY ISSUE! Nathan Cole's world has changed, nothing could have prepared him for what has happened, what he's had to do and how its affected him. Starting in this issue, he embarks on a new journey with full knowledge of Oblivion and what caused the Transference! The fate of the Earth rests in his capable hands! Also in this issue, a special ORIGIN STORY drawn by series colorist extraordinaire Annalisa Leoni!