Hey hey, folks! We've got the best comics in the galaxy headed you way this Wednesday so let's get to it! First up in this week's comics is the debut issue of OUTPOST ZERO, our brand new young adult sci-fi comic. This issue is oversized and ready to get you hooked. Check out a preview below! Also this week is OBLIVION SONG #5. Nathan is deep into the world of Oblivion and things aren't going quite the way he hoped. Grab the penultimate chapter of this first arc now and get sucked into Oblivion.
Both of these comics are available this Wednesday at a comic shop near you or online. Go grab them and let us know what you think! Have a great week everyone!!
UPDATE: We may have neglected to mention something earlier but that's just cause it was a surprise! DIE!DIE!DIE! #1 from Robert Kirkman, Scott Gimple & Chrs Burnham is out this Wednesday!
---
OUTPOST ZERO #1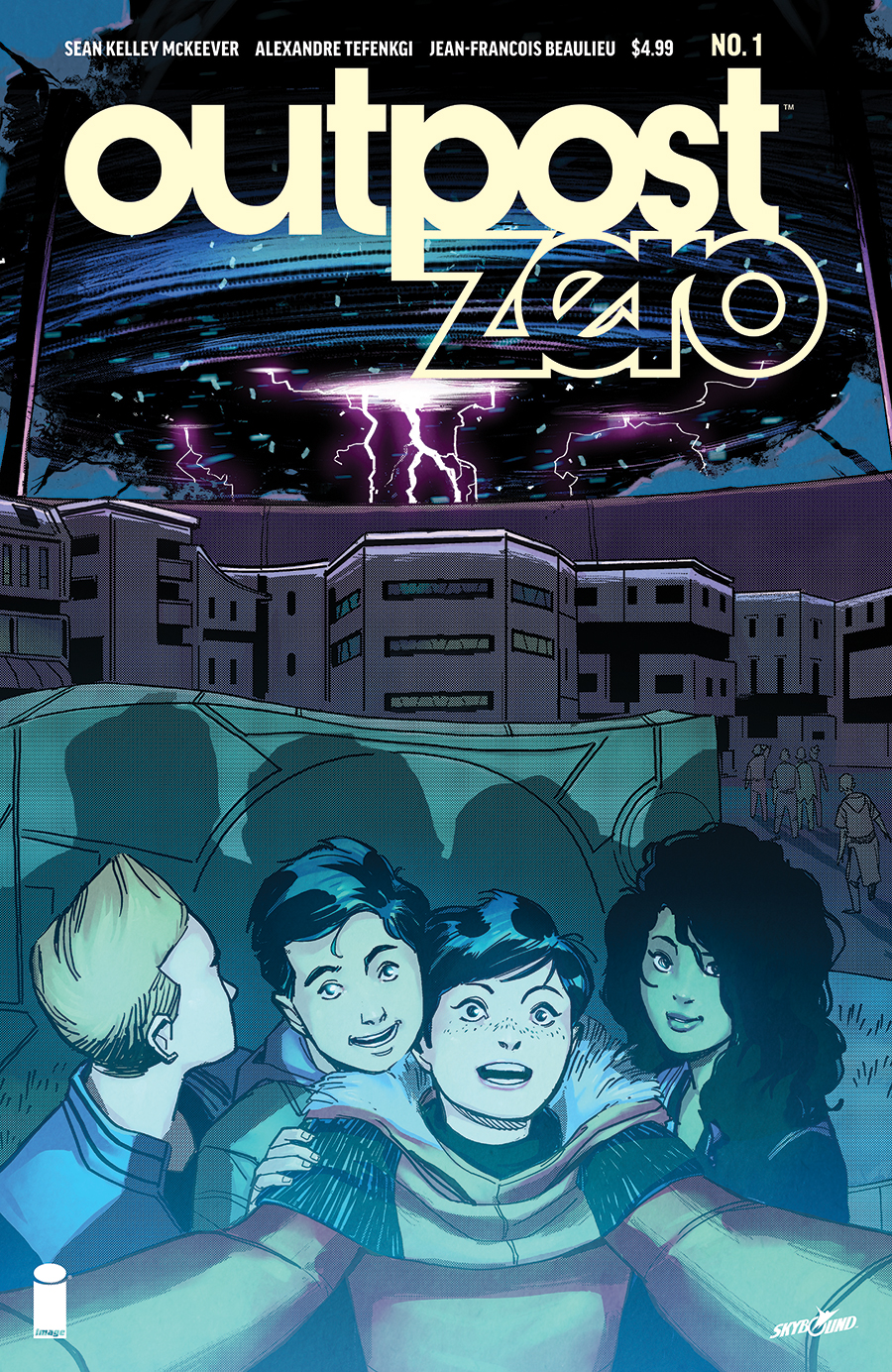 STORY: SEAN KELLEY MCKEEVER
ART/COVER: ALEXANDRE TEFENKGI & JEAN-FRANCOIS BEAULIEU
JULY 11
48 PAGES | Full Color | Teen | $4.99
NEW SERIES
Welcome to Outpost Zero: the smallest town in the universe. The people there work the land, go to the fights every Friday night, and tuck their children into bed… but the Outpost is no place for dreams or aspirations. To survive is ambitious enough. As Alea and her friends graduate to adulthood on a frozen world never meant to support human life… something stirs. Something sees…
Explore the mysteries and wonder of the Frost in this oversized debut issue by Eisner-winning writer Sean Kelley McKeever, artist Alexandre Tefenkgi and colorist Jean-Francois Beaulieu.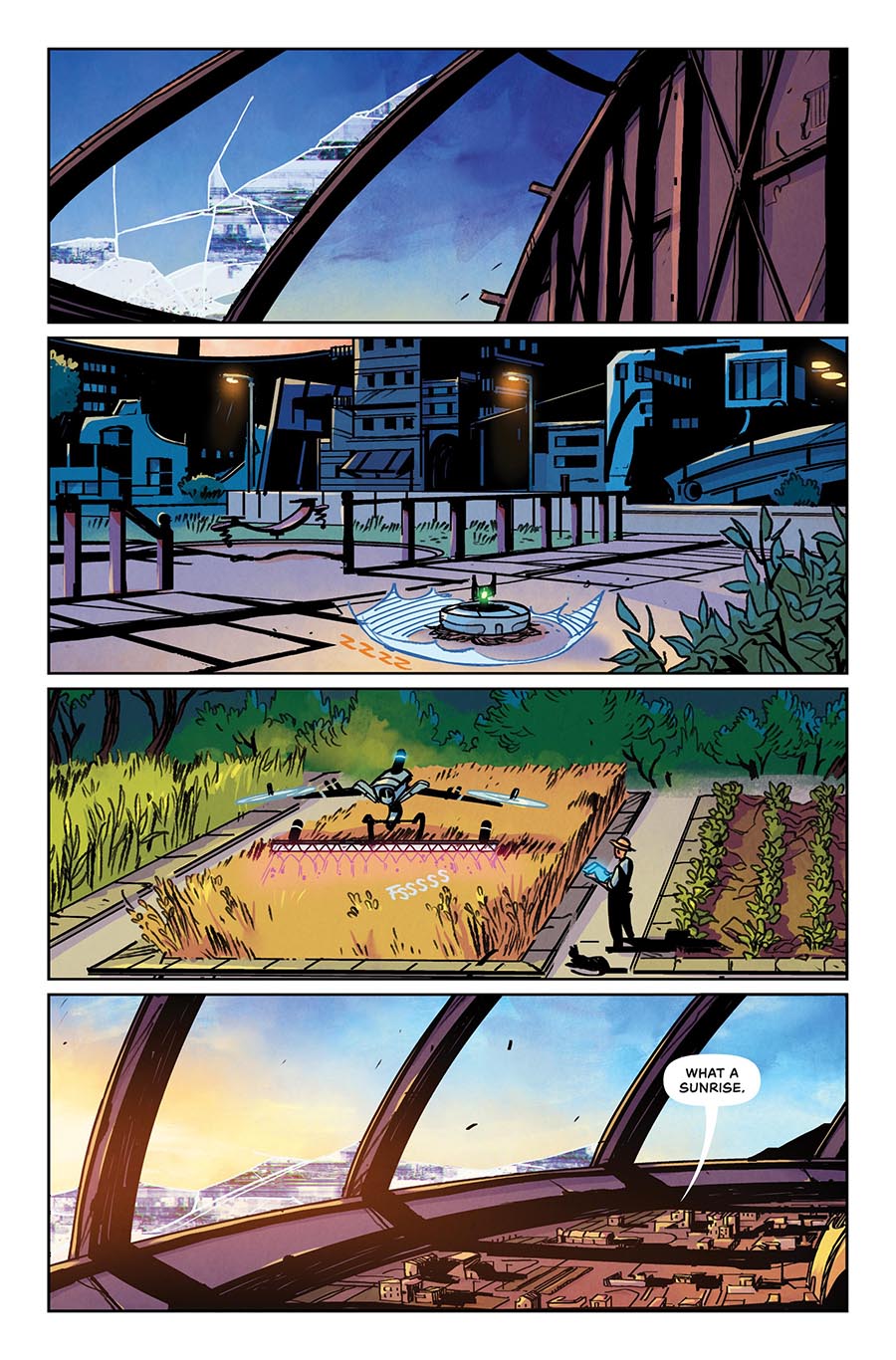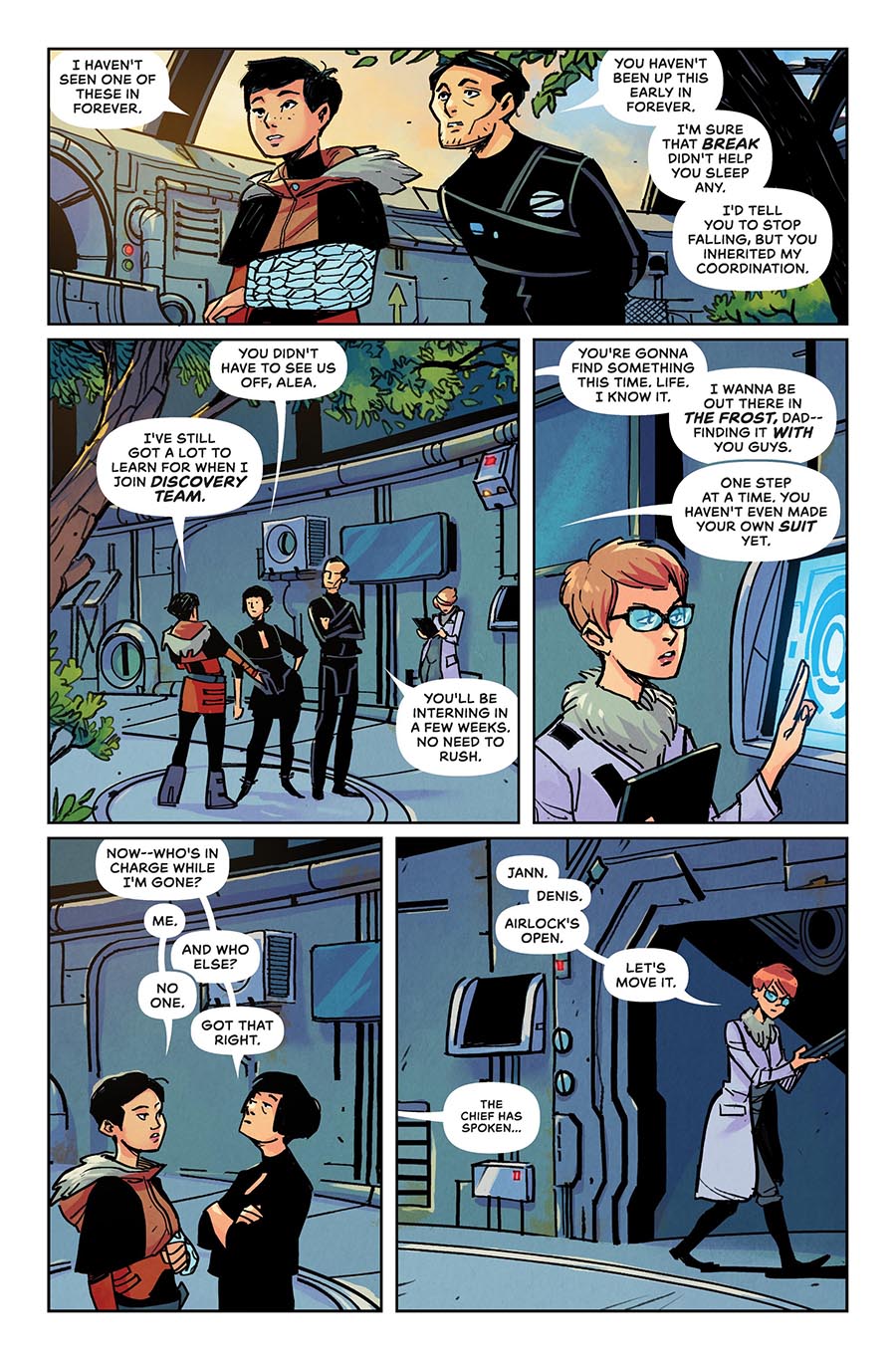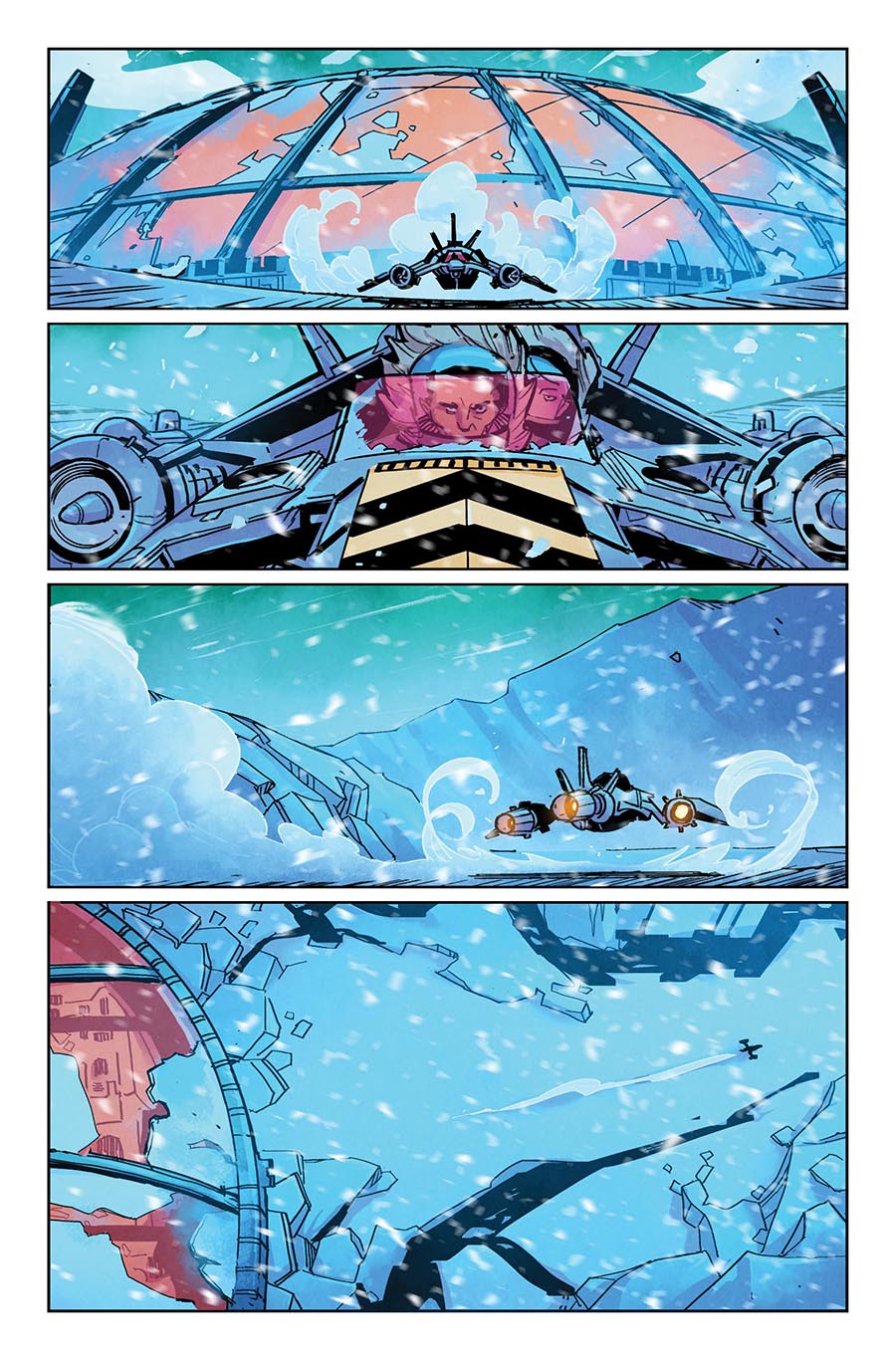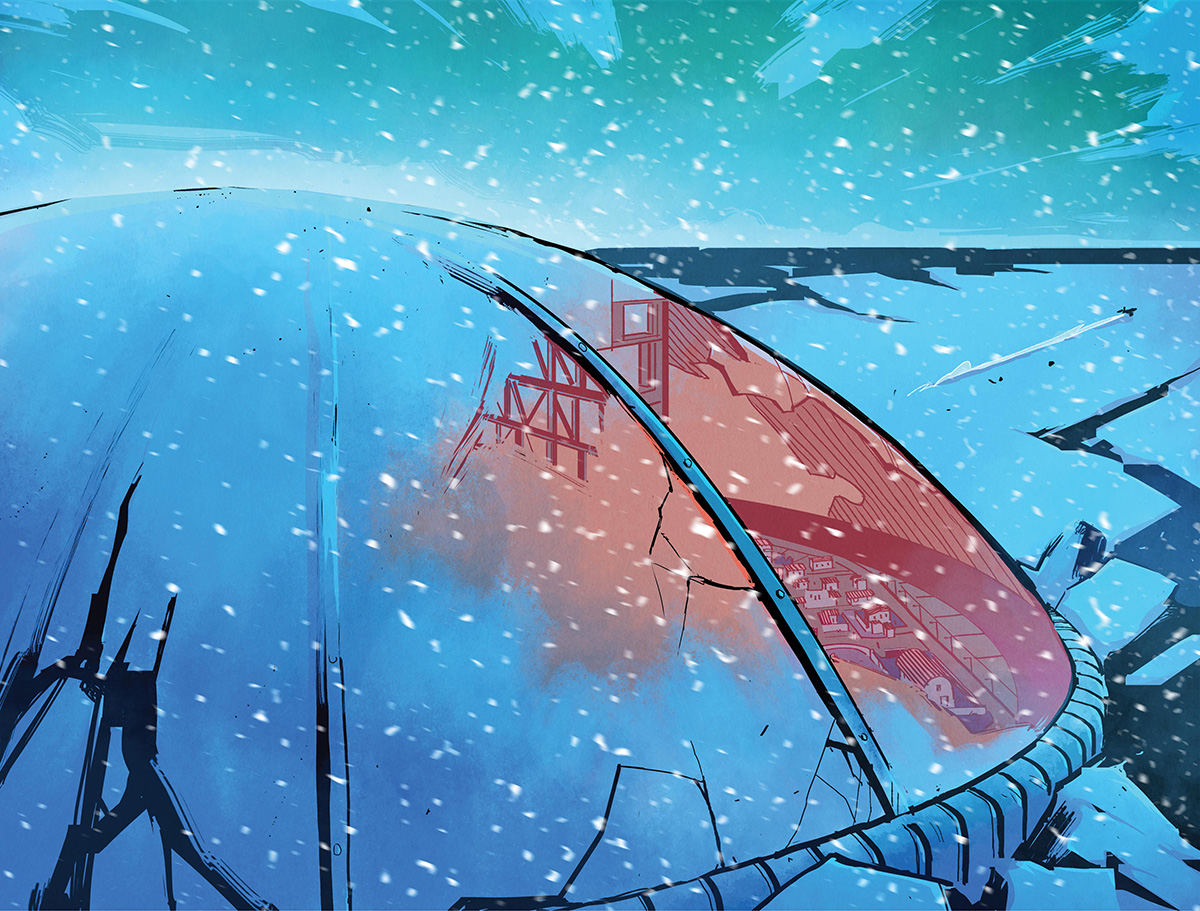 ---
OBLIVION SONG BY KIRKMAN & DE FELICI #5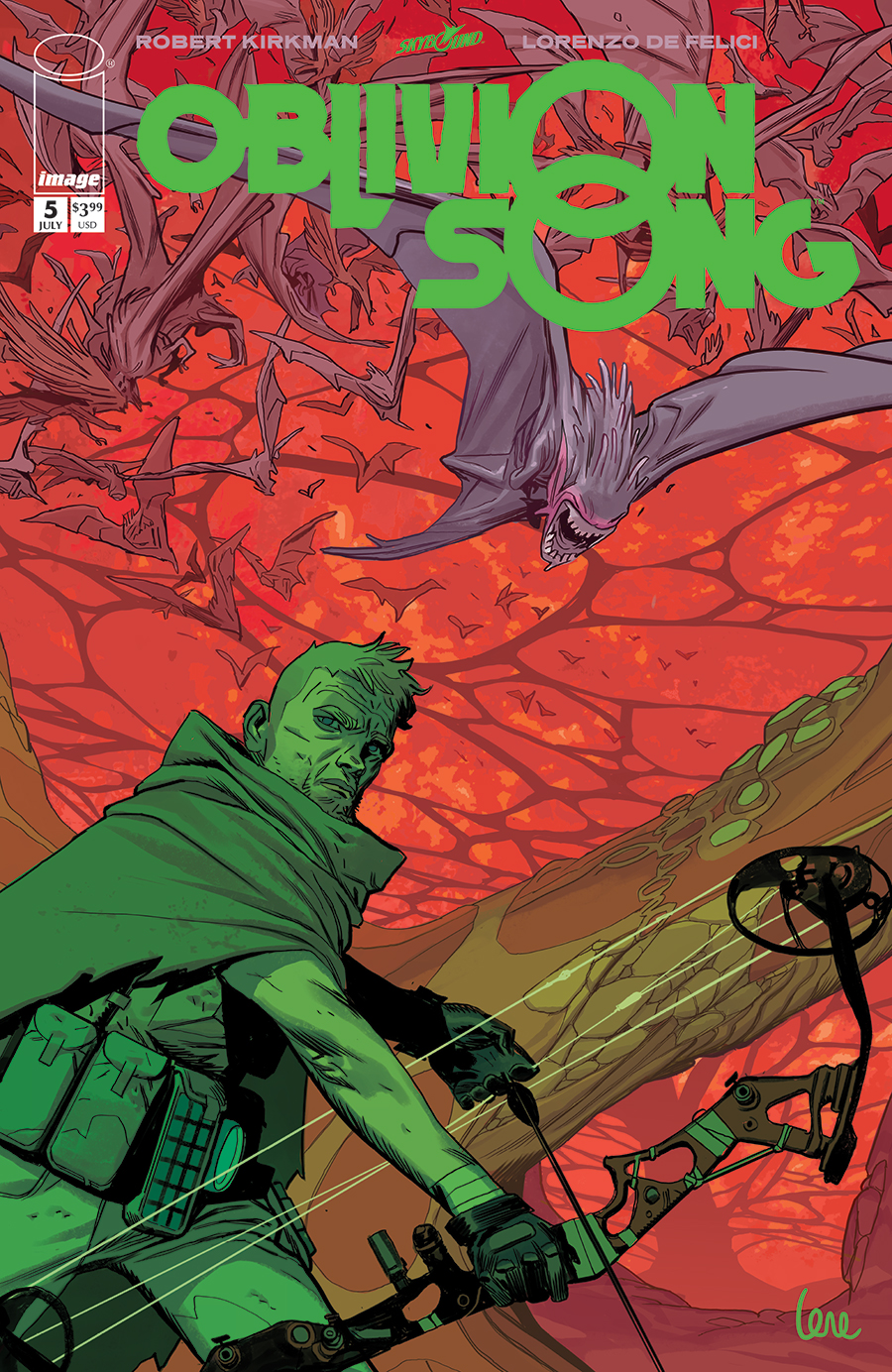 STORY: ROBERT KIRKMAN
ART: LORENZO DE FELICI & ANNALISA LEONI
COVER: LORENZO DE FELICI
JULY 11
32 PAGES | Full Color | Mature | $3.99
Things in Oblivion are heating up as Nathan deals with danger on all sides. He's dedicated his life to finding people lost in Oblivion, but now that he has… things aren't going as planned.
---
DIE!DIE!DIE! #1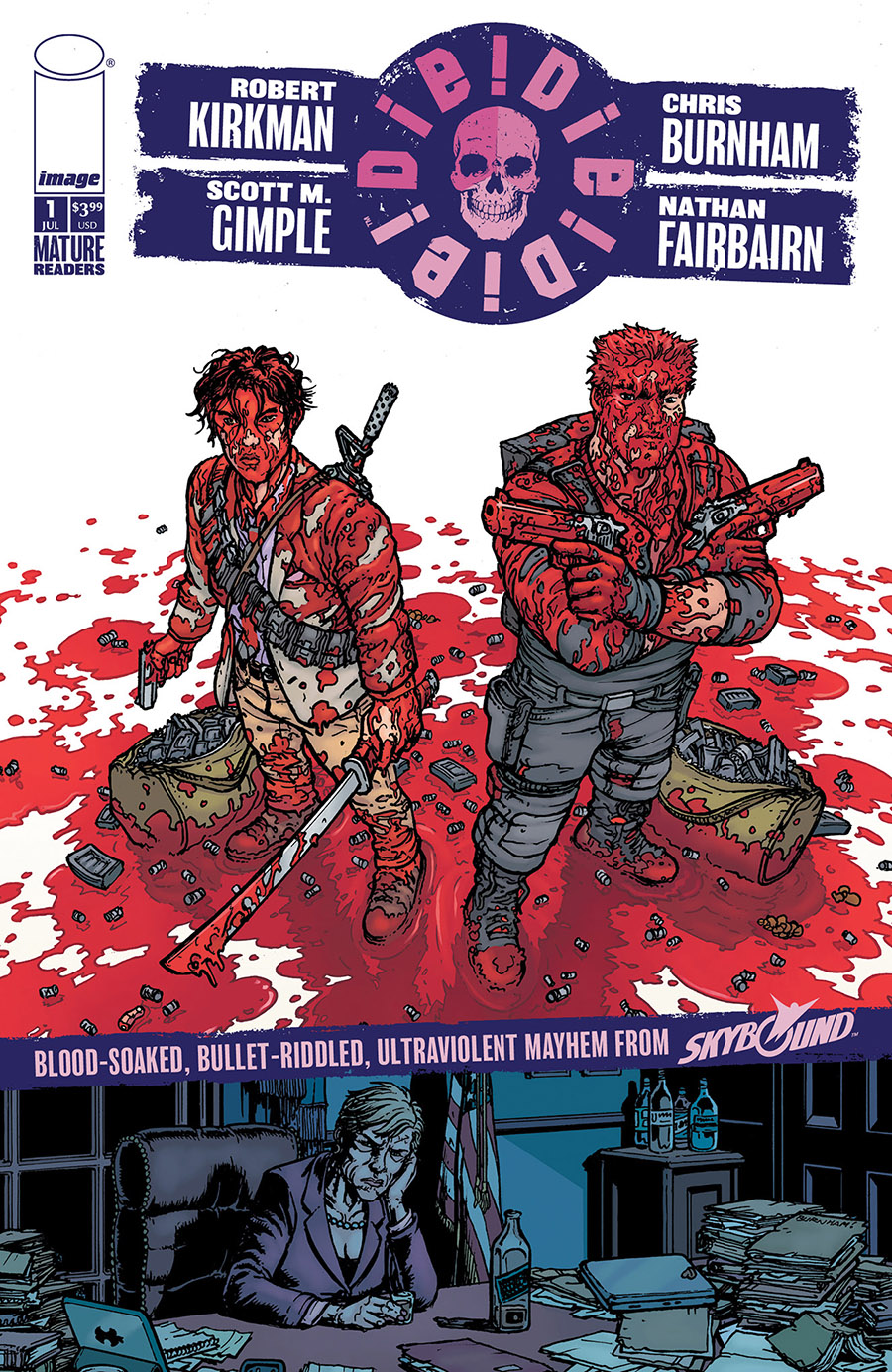 STORY: ROBERT KIRKMAN & SCOTT M. GIMPLE
ART/COVER: CHRIS BURNHAM & NATHAN FAIRBAIRN
JULY 11
28 PAGES | Full Color | Mature | $3.99
We don't like to admit it, but this is an evil world where evil people do evil stuff all the time. Thankfully, there is a secret cabal with the United States government that works outside our normal system to influence world matters through targeted assassination. The world around us is manipulated right under our noses, mostly for the better… sometimes for individual gain.
So if you're hurting people, somehow making the world worse than it already is, or even just standing in the way of something good happening… someone could right now be giving the order for you to…
DIE!DIE!DIE!