We may have mentioned it a few times already, but this week is SDCC! We're getting everything ready for you fine folks and whether you're going or not, we've got 2 new comics for you this week, a second printing AND a trade!! First up, Part 6 of The End of All Things. INVINCIBLE #138 is one of those issues you definitely won't want to miss. Also this week we've got the second issue of KILL THE MINOTAUR! The first issue sold out (2nd prints are available this week) so don't miss out. Last, but obviously not least, we've got the second volume of HORIZON. Catch up with the latest action packed arc of our sci-fi epic!
You've got a lot this week so grab these puppies at your local comic shop Wednesday and let us know what you think in the comments below. If you're coming to SDCC bring these bad boys with you and get them signed at our booth #2729
---
INVINCIBLE #138
STORY: ROBERT KIRKMAN
ART / COVER: RYAN OTTLEY & NATHAN FAIRBAIRN
JULY 19
24 PAGES | Full Color | Mature | $2.99
THE END OF ALL THINGS Part 6 of 12
Face to face with Thragg and his new Viltrumite army–Mark and his allies must fight to survive while the fate of the whole universe hangs in the balance!
---
KILL THE MINOTAUR #2
STORY: CHRIS PASETTO & CHRISTIAN CANTAMESSA
ART / COVER: LUKAS KETNER & JEAN-FRANCOIS BEAULIEU
JULY 12
40 PAGES | Full Color | Mature | $3.99
No one has ever survived the labyrinth. Now it's kill or be killed as Theseus leads his fellow tributes through its many horrors in a desperate bid to escape. But all paths lead to the dreaded minotaur. Each issue features 30 pages of story!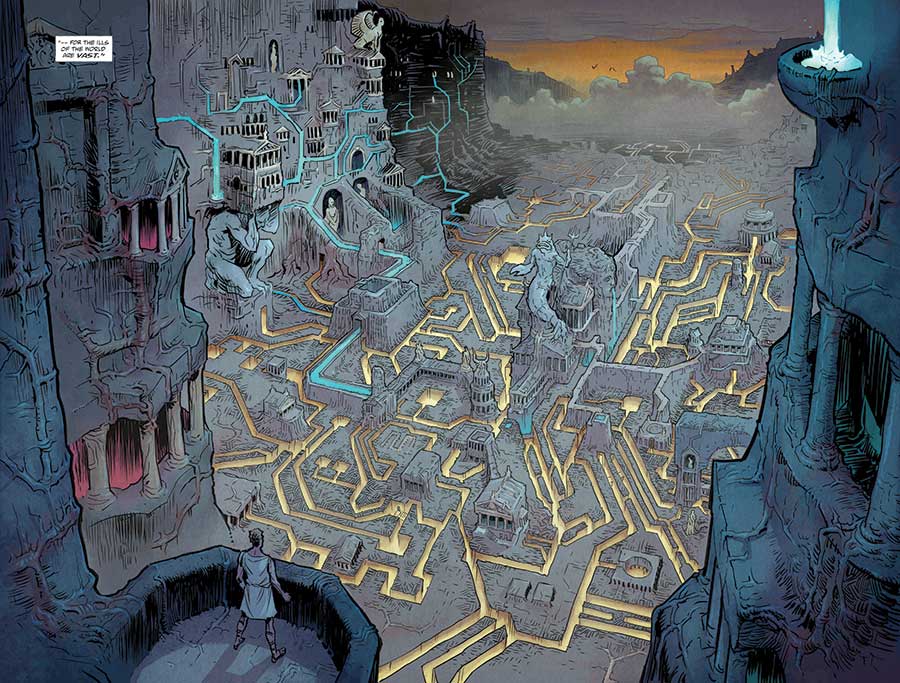 ---
HORIZON Vol. 2: Remnant TP
STORY: BRANDON THOMAS
ART: JUAN GEDEON & MIKE SPICER
COVER: JASON HOWARD
JULY 19
128 PAGES | Full Color | Mature | $14.99
Zhia Malen has delivered the first crippling blow to Earth. Now, as Chicago braces for a super storm as she kicks off the next phase of her invasion. But the connection between her world and Earth runs deeper than she imagined, making this planet hostile to EVERY species in the galaxy.
Collects HORIZON #7-12