With AVENGERS: ENDGAME out and a MAJOR GAME OF THRONES episode, maybe now is as good a time as any to talk about spoilers. Not everyone has the chance to read comics the day of release, we have a TON of fans that hit their LCS on the weekend. Let's try to be respectful of that on social media and discuss our favorite new issue's big events in dedicated spaces! Just like everyone month, we'll have our TWD discussion post up early Wednesday, so hop on in if you're so inclined. This post is also a great place to talk about new releases, so reader be warned when it comes to the comments section below. If you want to talk about a non-Skybound title, just give a little spoiler warning so other fans know. Thanks, guys!
---
OUTCAST BY KIRKMAN & AZACETA #41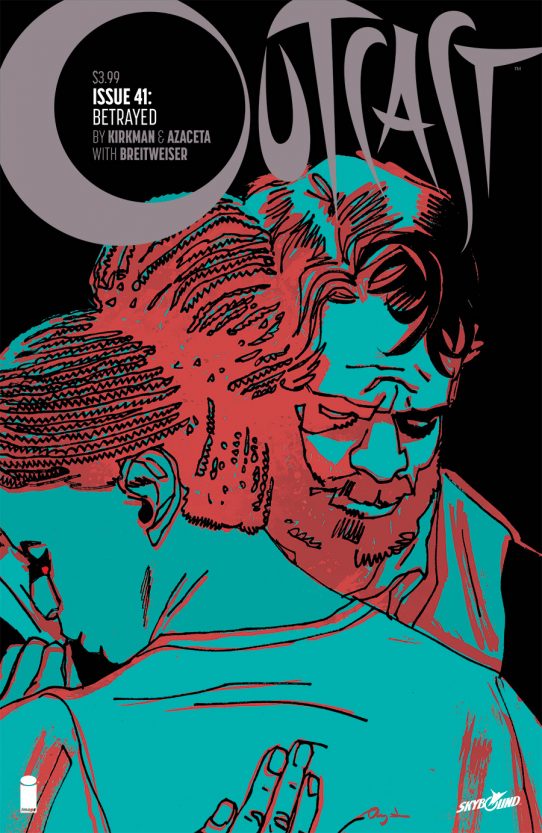 STORY: ROBERT KIRKMAN
ART / COVER: PAUL AZACETA & ELIZABETH BREITWEISER
APRIL 24
32 PAGES | Full Color | Mature | $3.99
BETRAYED
Disgraced former police chief, Brian Giles, will do anything… for love.
---
THE WALKING DEAD #191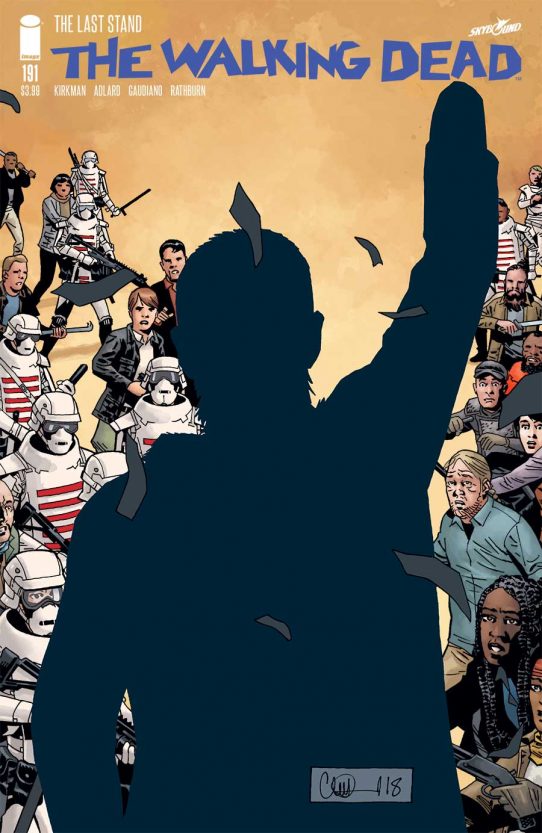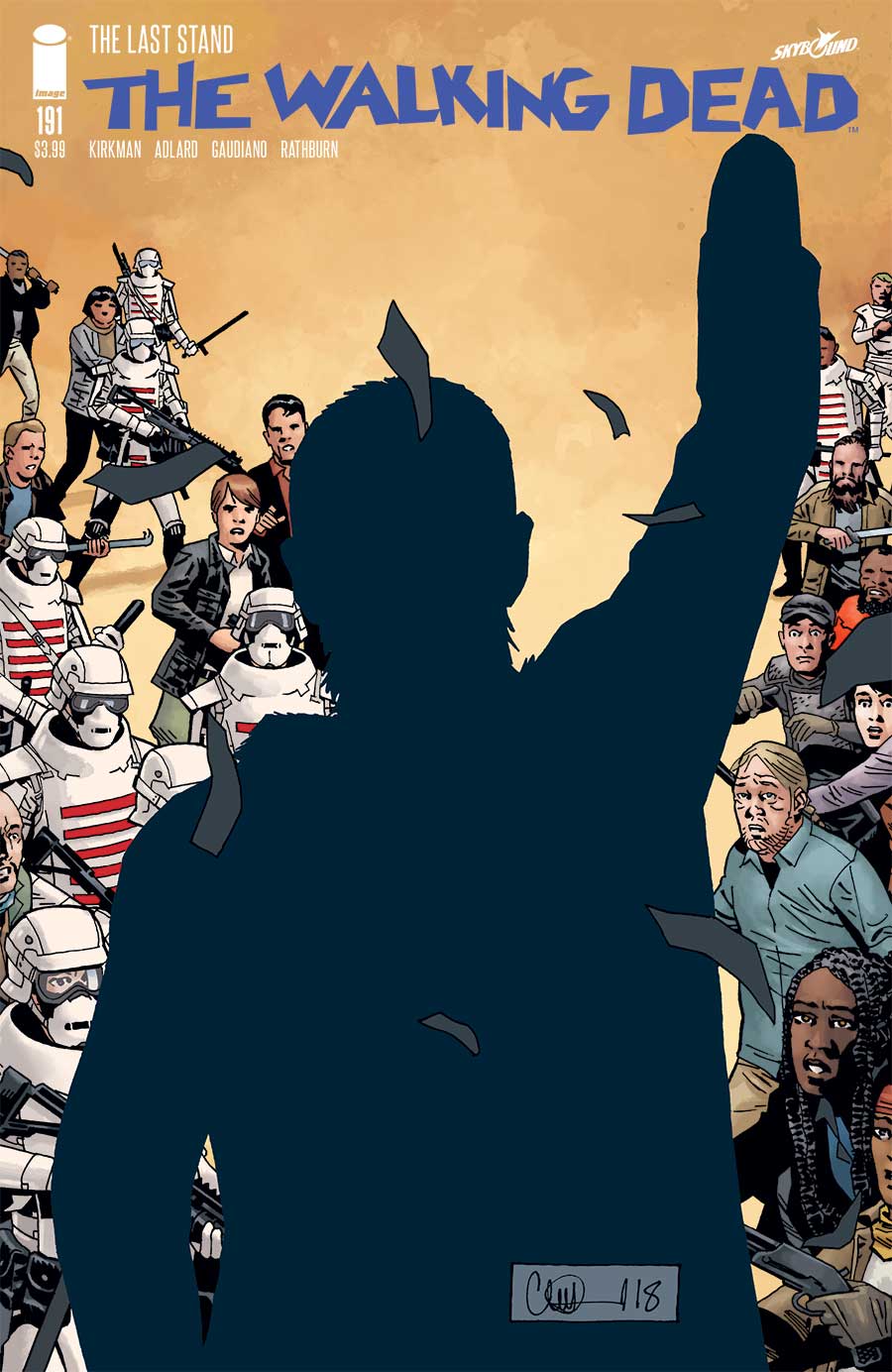 STORY: ROBERT KIRKMAN
ART: CHARLIE ADLARD, STEFANO GAUDIANO & CLIFF RATHBURN
COVER: CHARLIE ADLARD & DAVE STEWART
MAY 1
32 PAGES | Black & White | Mature | $3.99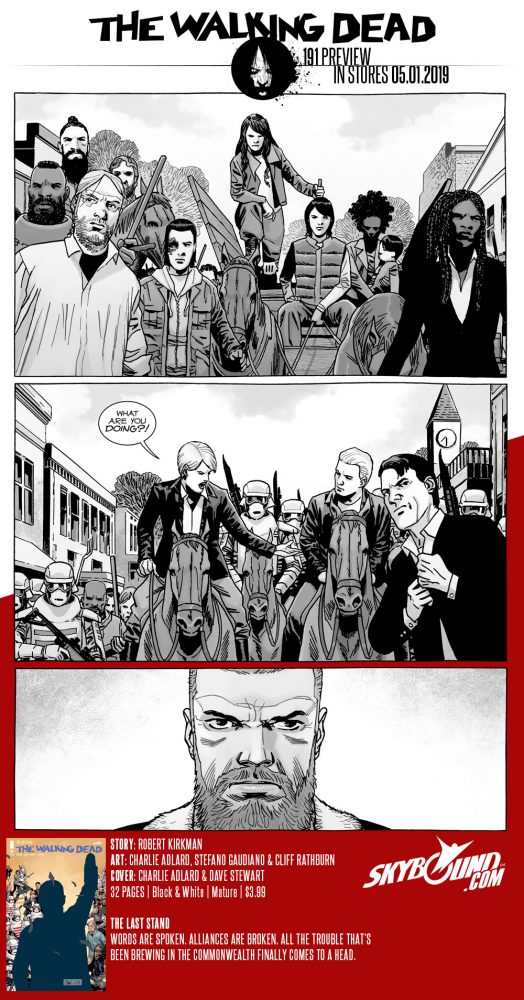 "The Last Stand"
Words are spoken. Alliances are broken. All the trouble that's been brewing in the Commonwealth finally comes to a head.