Hey, hey Skybounders!
Who's ready for Image Day!? This Wednesday we're celebrating the 25th anniversary of Image Comics at Local Comic Shops across the country. There's tons of awesome creator signings and deals happening so check out your local shop on February 1st.
That day we've also got two awesome Skybound books coming your way. First up in the newest THE WALKING DEAD. Issue #163 is the start of a brand-new story arc and it'll only cost you a quarter! There are also two variant covers you can only get a comic shops, so ask your retailer. You won't want to miss this issue!
We've also got INVINCIBLE #132. This is the final comic before "The End of All Things" and it's a doozy. Like, we're still reeling from this one so get ready! And don't worry, you're getting two Invincible issues this month. The $0.25 issue will be out in a couple weeks.
Both issues are out Wednesday so grab them at your local shop or on Comixology. Let us know what you think in the comments!
---
INVINCIBLE #132

STORY: ROBERT KIRKMAN
ART: CORY WALKER & NATHAN FAIRBAIRN
COVER: RYAN OTTLEY & JEAN-FRANCOIS BEAULIEU
February 1
24 PAGES | Full Color | Teen +
$2.99
Thragg makes a move that will change everything. The cataclysmic events of this issue lead directly into the TWELVE PART epic "END OF ALL THINGS" starting next issue.
---
THE WALKING DEAD #163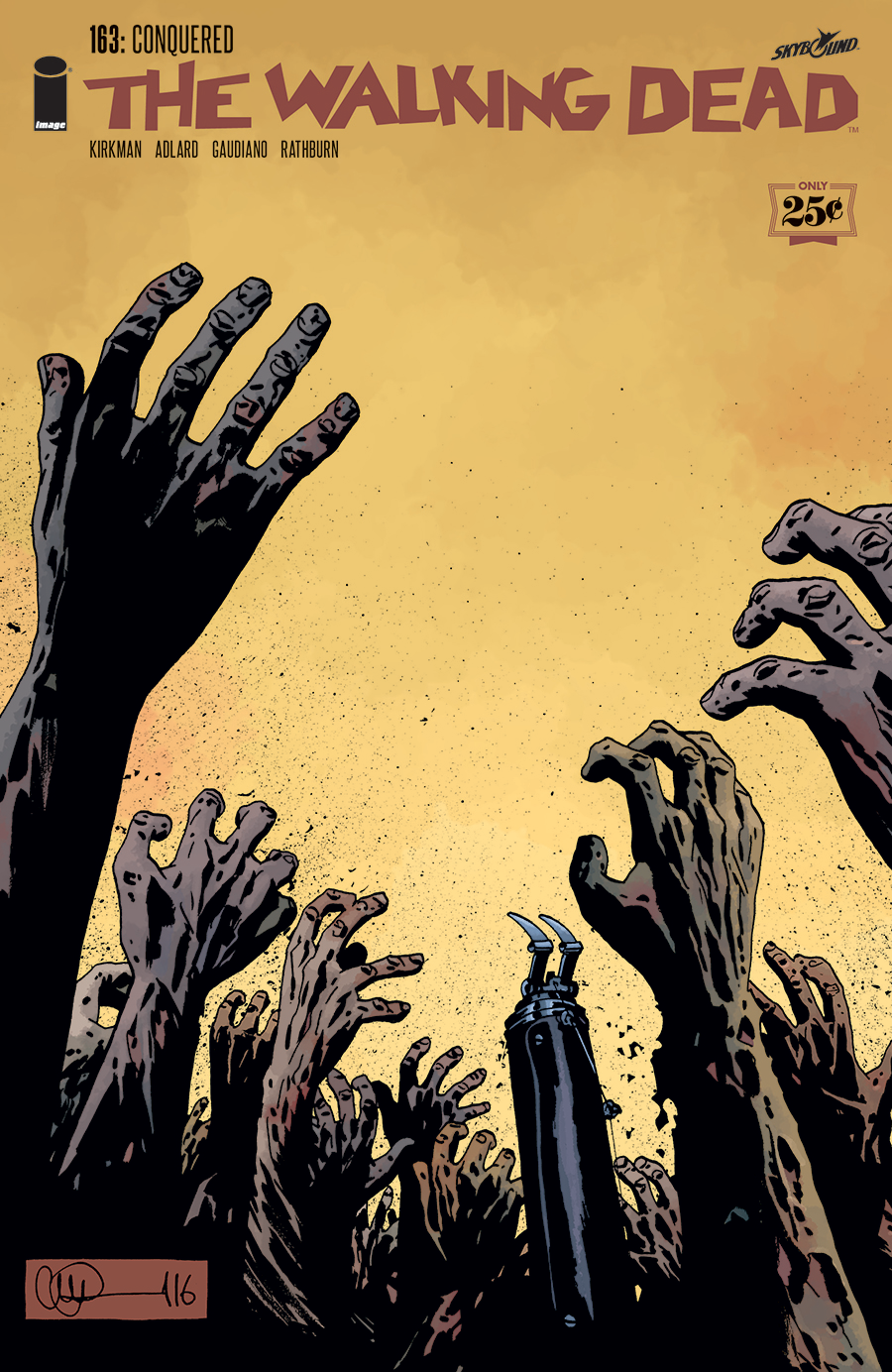 Story: Robert Kirkman
Art: Charlie Adlard, Stefano Gaudiano & Cliff Rathburn
Cover: Charlie Adlard & Dave Stewart
February 1
32 Pages | Black & White | Mature | $0.25
New Story Arc: "Conquered"
In the aftermath of the Whisperer War: ALL IS LOST.
Also, holy crap! This issue is 25 cents to celebrate the 25th anniversary of Image Comics!