Hey Skybounders! Who's ready for some new comics?! GASOLINA #17 and THE WALKING DEAD #190 are coming your way this Wednesday! We've got previews of both new issues below. Let us know in the comments what you're most looking forward to and pick up both issues at your local comic shop or online this week!!
---
GASOLINA #17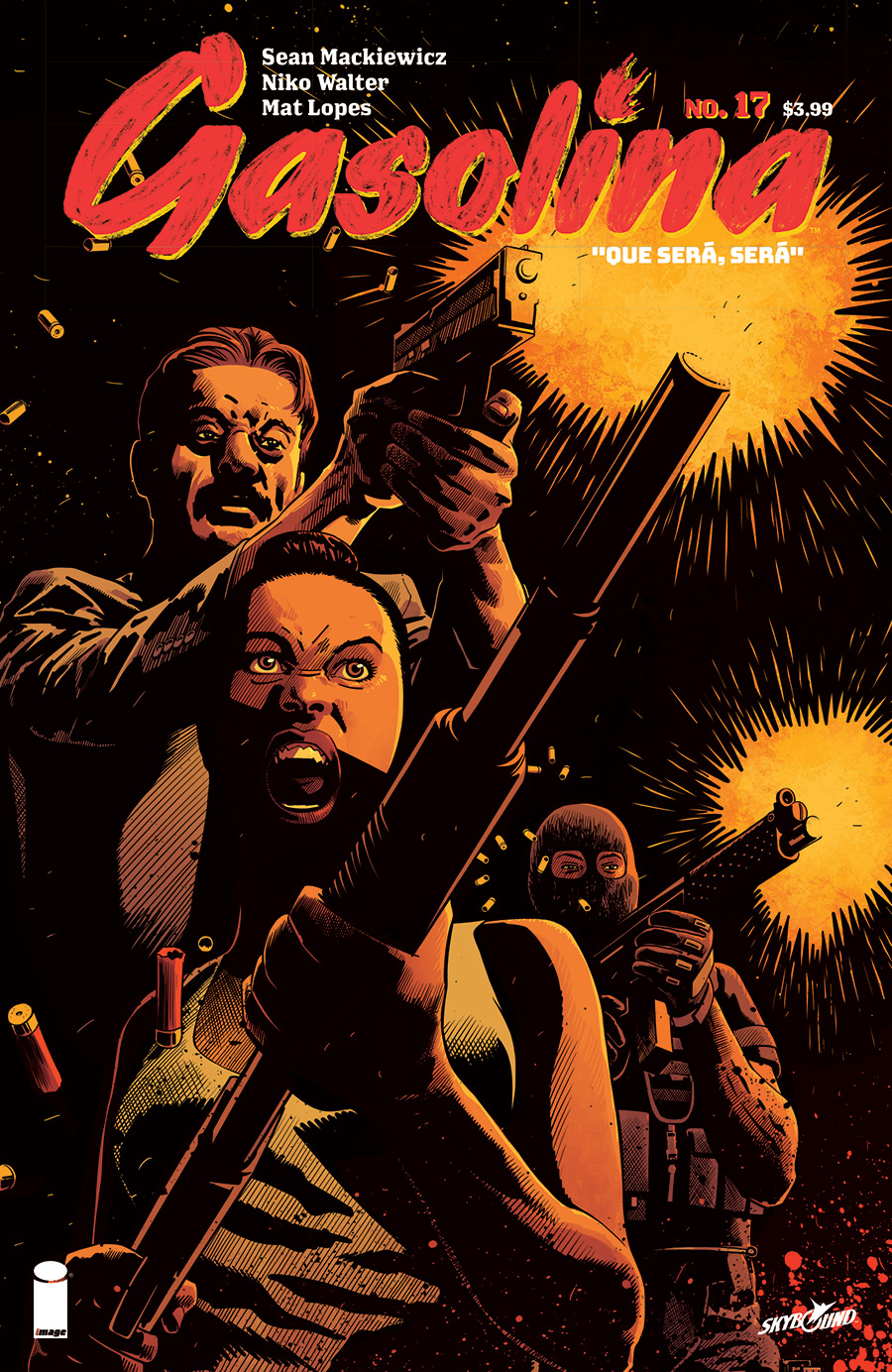 STORY: SEAN MACKIEWICZ
ART: NIKO WALTER & MAT LOPES
APRIL 3
32 PAGES | Full Color | Mature | $3.99
"Que Será, Será"
In a small town not on any map, a gunfight erupts that will change the course of the war against Los Queridos… and Amalia is greatly outnumbered.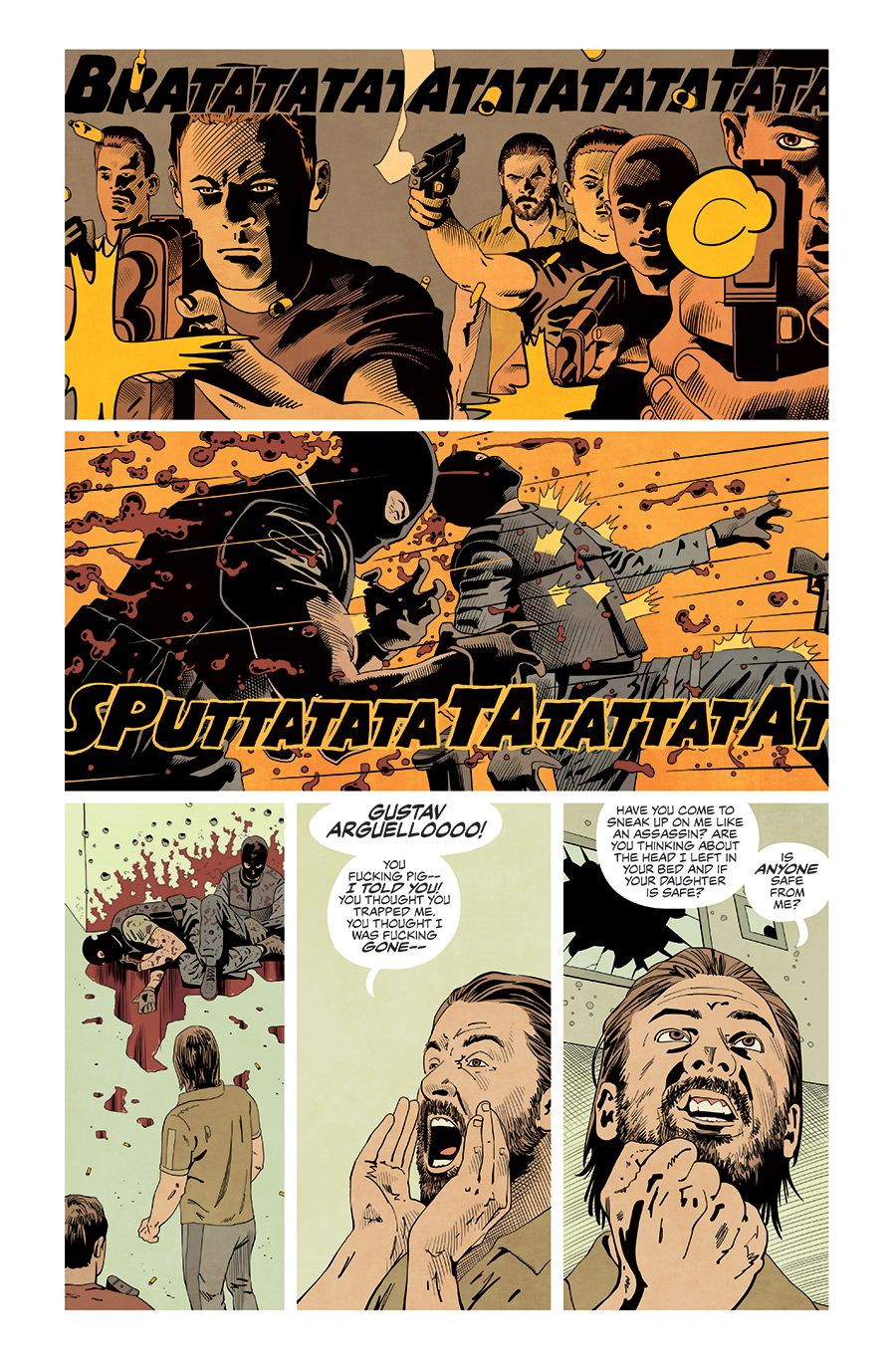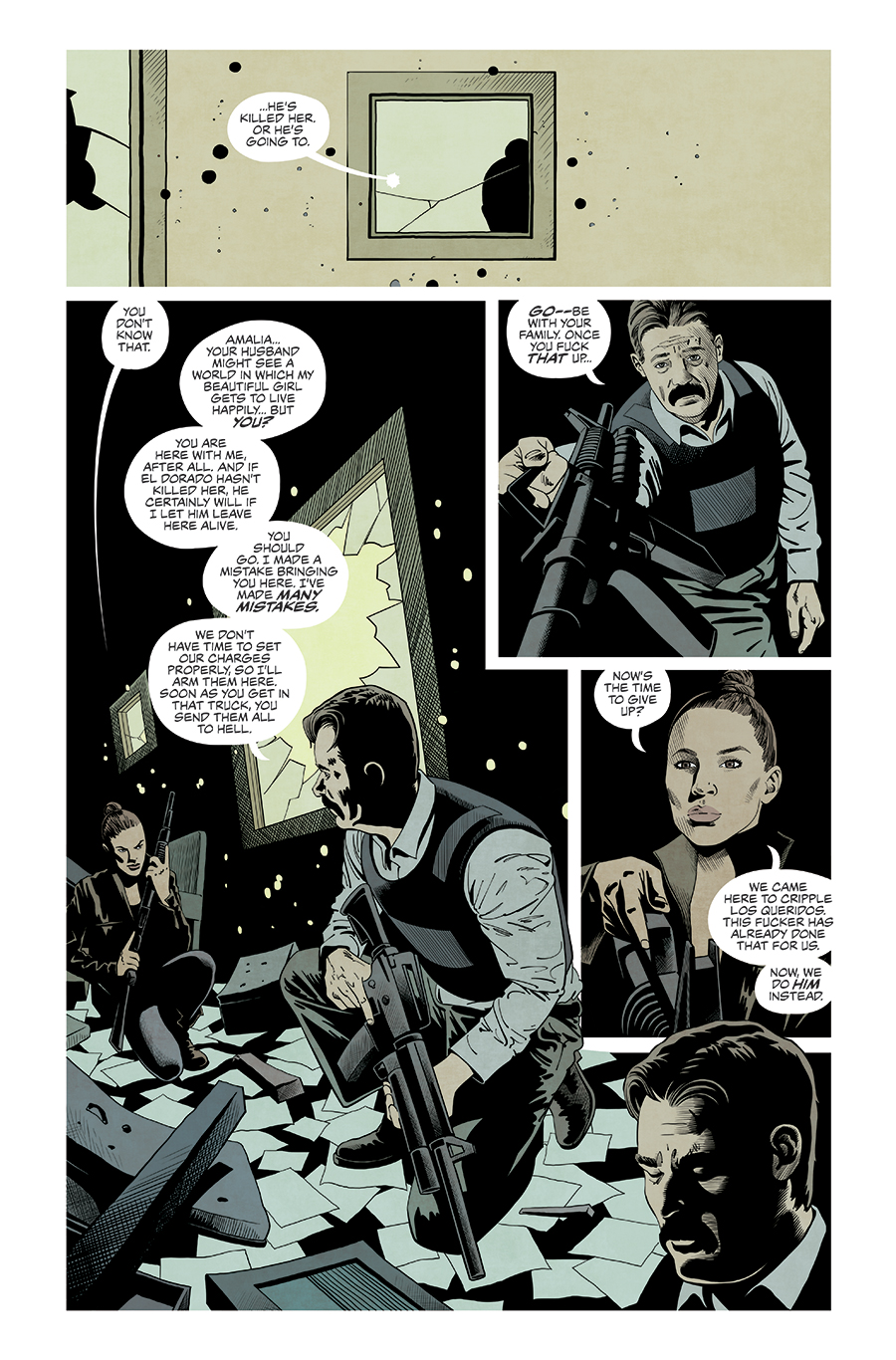 ---
THE WALKING DEAD #190
STORY: ROBERT KIRKMAN
ART: CHARLIE ADLARD, STEFANO GAUDIANO & CLIFF RATHBURN
COVER: CHARLIE ADLARD & DAVE STEWART
APRIL 3
32 PAGES | Black & White | Mature | $3.99
When the dust settles… what will be left of the Commonwealth? And if a community as large and as organized as the Commonwealth can fail… what does this mean for the world? Dark times ahead.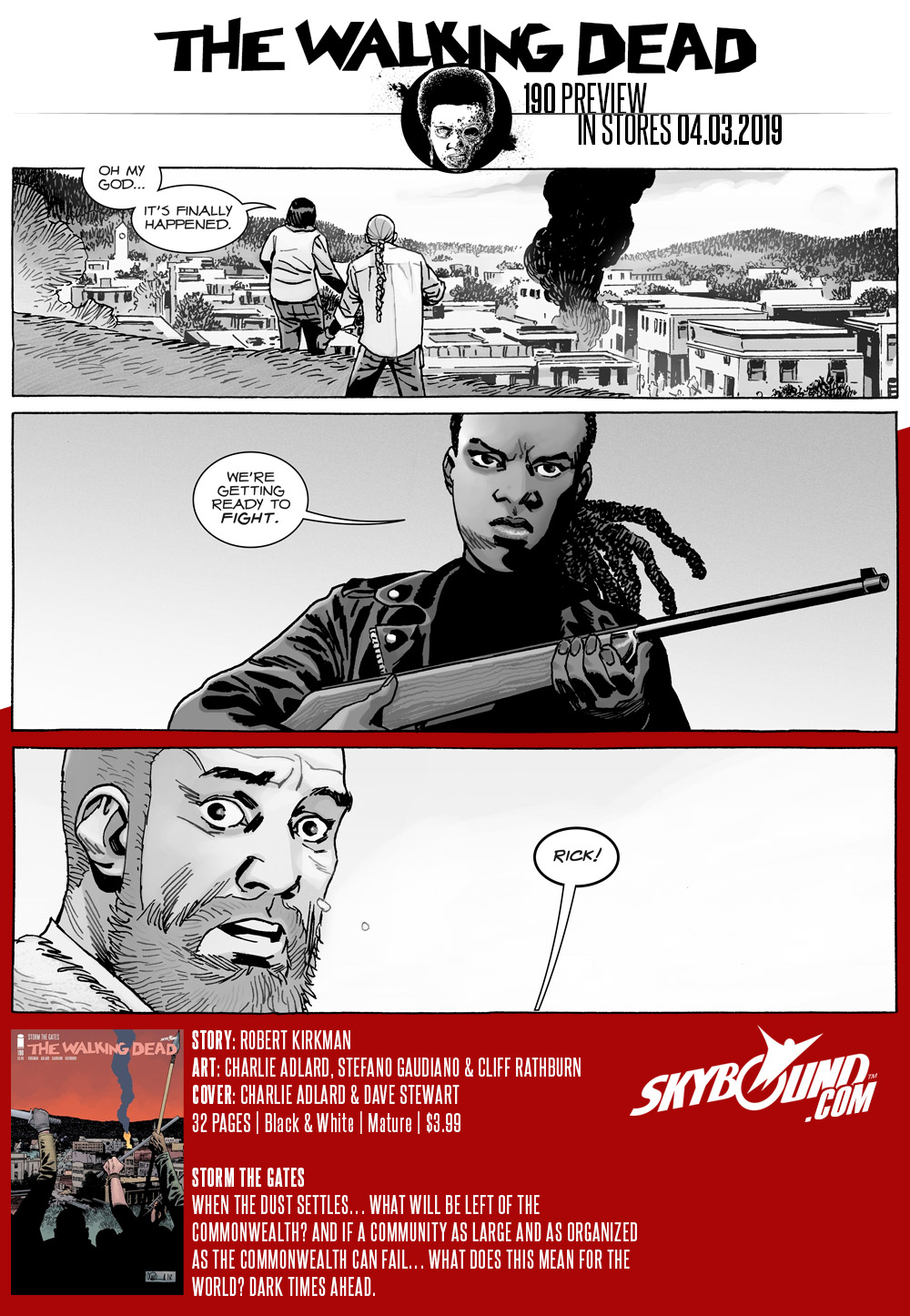 ---