Another week, more awesome Skybound comics! Did you guys catch the SIX SIDEKICKS short in SKYBOUND X #5 last week? It's not necessary to enjoy the series, but it is necessary to enjoy life. Check your local comic shop if you missed it! Following that (spiritually, not story-wise), we've got SIX SIDEKICKS OF TRIGGER KEATON #3 hitting the racks this week and we've also got BIRTHRIGHT Volume 10 out. This is the final volume of the series and wraps it all up beautifully. This title has a special place in the hearts of Skybound OGs for a variety of reasons and is fantastic from beginning to end. Don't miss it!
Keep scrolling for the SIX SIDEKICKS preview and we'll see you at the comic shop!
---
THE SIX SIDEKICKS OF TRIGGER KEATON #3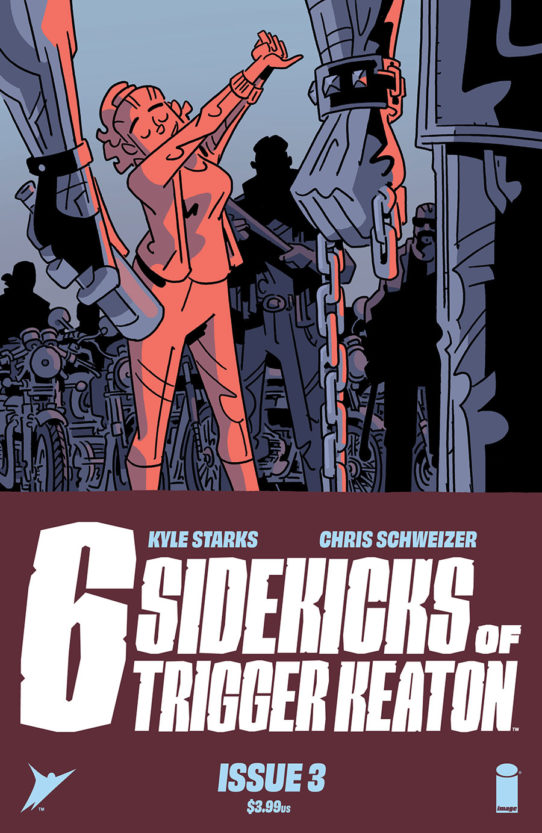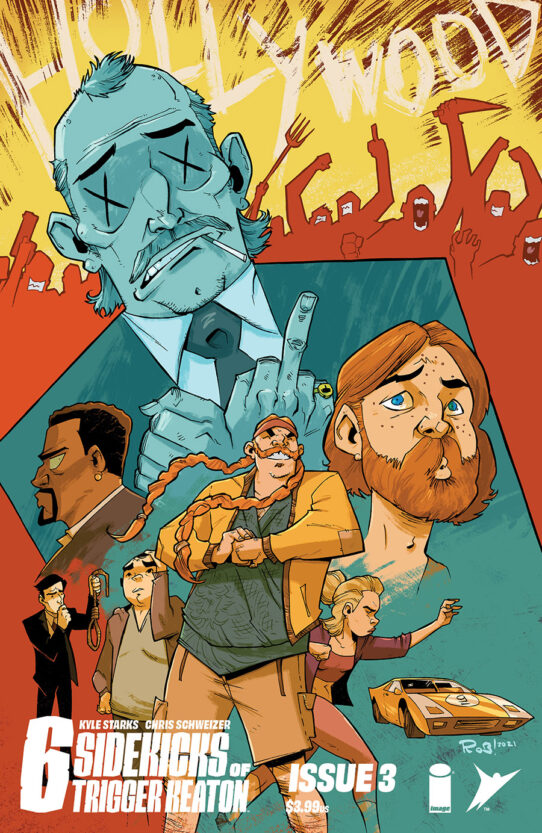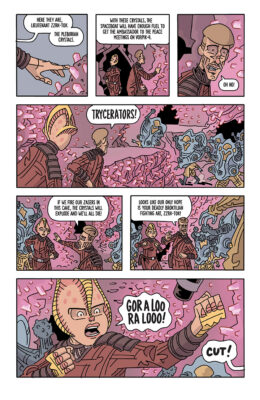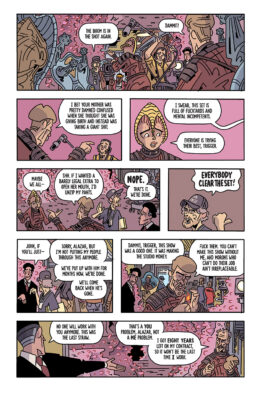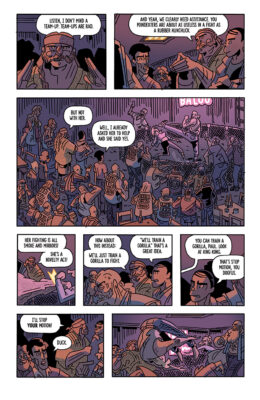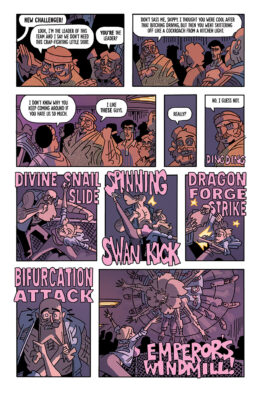 STORY: KYLE STARKS
ART/COVER A: CHRIS SCHWEIZER
COVER B: ROB GUILLORY
AUGUST 11 | 32 PAGES | FULL COLOR | MATURE | $3.99
"This year's best comic book series" – Contest of Challengers
Looking to increase their muscle to protect their scrawny necks, our trio of former sidekicks head to the world of underground fighting to recruit a former sidekick and martial arts prodigy. But then they all get drunk and it's a mess, folks. I think these folks might be dummies. But they're PROBABLY getting closer to solving the mystery. The ACTION MYSTERY THRILLER continues from Chris Schweizer and Kyle Starks!
---
BIRTHRIGHT VOL. 10 Trade Paperback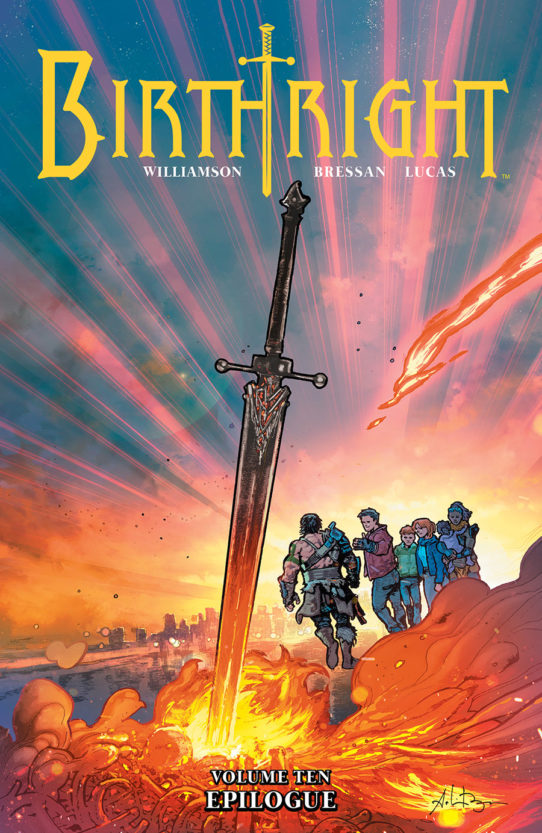 STORY: JOSHUA WILLIAMSON
ART/COVER: ANDREI BRESSAN & ADRIANO LUCAS
AUGUST 11 | 112 PAGES | FULL COLOR | TEEN+ | $14.99
When he was a child, Mikey Rhodes disappeared. Lost in the land of Terrenos, he grew into a warrior of legend and waged war against the God King Lore—a war that even ravaged Earth. Now, that war is over, and Mikey is victorious. But no victory is without sacrifice…
Since 2014, Joshua Williamson and Andrei Bressan's fantasy epic BIRTHRIGHT has enthralled readers, and now it is time for the Rhodes family to embark on one last, thrilling adventure in this final volume.
Collects BIRTHRIGHT #46-50.
FANTASY