Out this week is the return of INVINCIBLE! It's the beginning of a brand-new arc with Invincible co-creator Cory Walker on art duties! Mark returns from his adventure into potential REBOOT territory to find… well, you'll just have to read it!
INVINCIBLE #127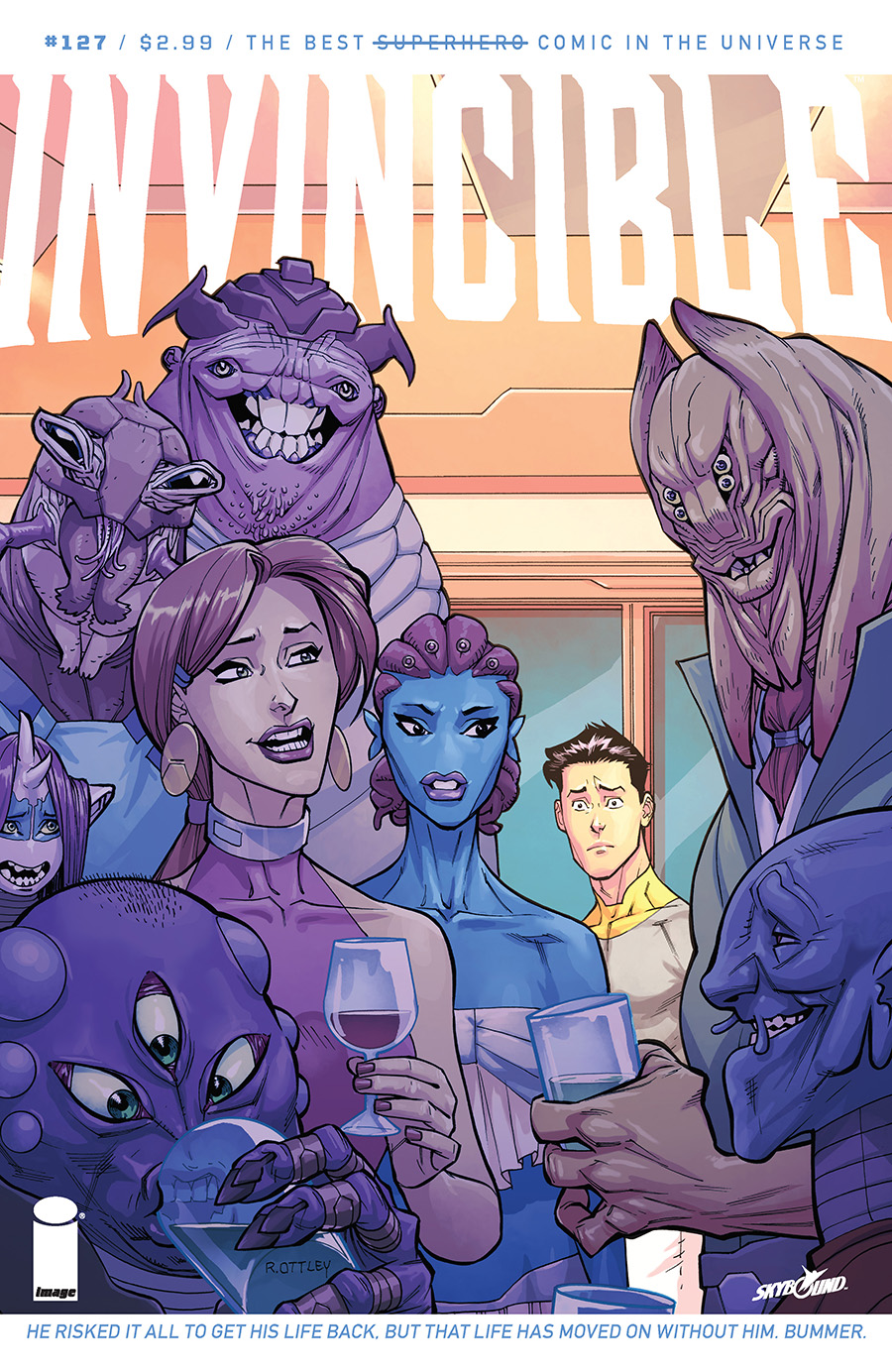 STORY: ROBERT KIRKMAN
ART: CORY WALKER
COVER: RYAN OTTLEY
APRIL 20
24 PAGES | Full Color | Teen+
$2.99
NEW STORY ARC
Mark has returned from the past… to a very different future. Now he has to pick up the pieces of his life and try to put them back together. INVINCIBLE co-creator CORY WALKER returns to the book to set the stage for the next chapter of Invincible's life!
---