We've got two great Kirk-tacular titles in stores this Wednesday 4/29! Check out the first three pages of INVINCIBLE #119 and OUTCAST BY KIRKMAN & AZACETA #8 below: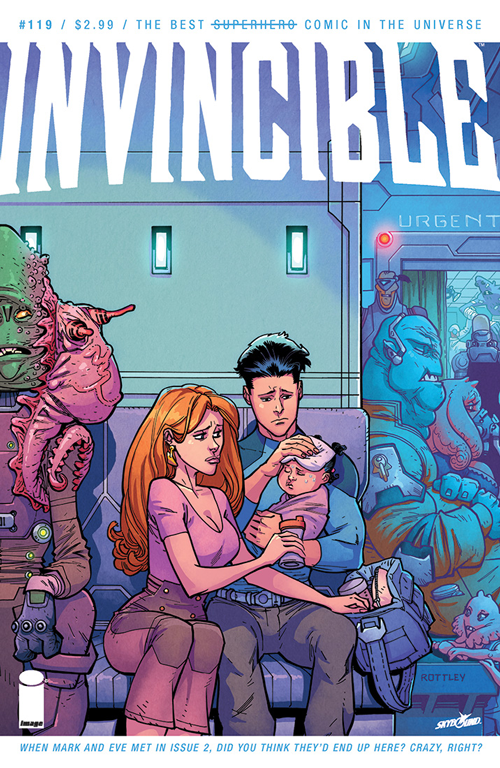 INVINCIBLE #119
STORY: ROBERT KIRKMAN
ART / COVER: RYAN OTTLEY, CLIFF RATHBURN & JEAN-FRANCOIS BEAULIEU
APRIL 15
24 PAGES/FC/T+
$2.99
Mark and Eve take their daughter to the emergency room, on an alien planet… which is all kinds of trouble.  How long will Mark's domestic life be allowed to continue?  Trouble is brewing worlds away.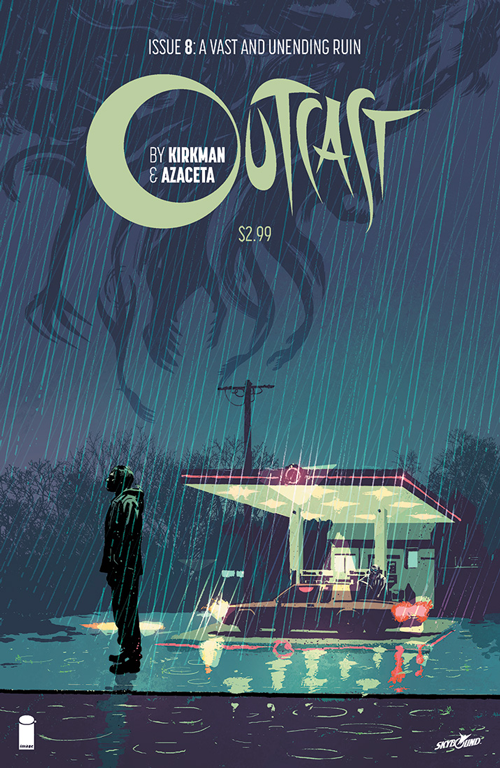 OUTCAST BY KIRKMAN & AZACETA #8
STORY: ROBERT KIRKMAN
ART/COVER: PAUL AZACETA & ELIZABETH BREITWEISER
PAUL AZACETA
APRIL 29
32 PAGES/FC/ M
$2.99
"A vast and unending ruin." Kyle witnessess Reverend Anderson's struggle to prove his worth in the face of unrelenting failure.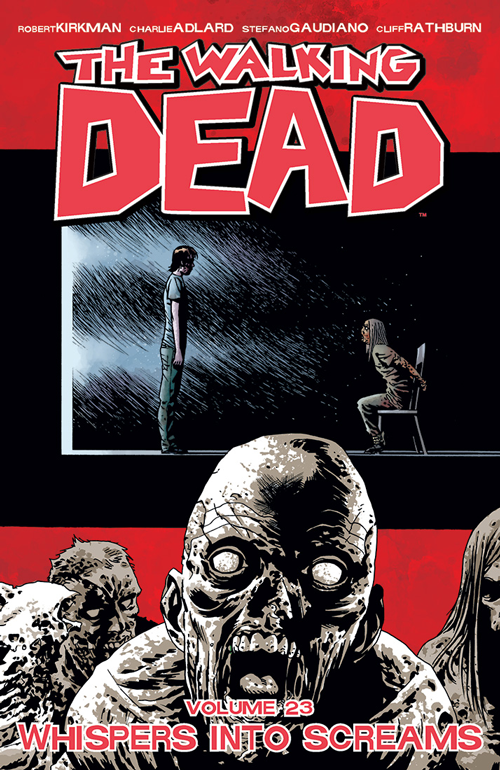 THE WALKING DEAD Vol. 23 TPB
STORY: ROBERT KIRKMAN
ART: CHARLIE ADLARD, STEFANO GAUDIANO & CLIFF RATHBURN
COVER: CHARLIE ADLARD & DAVE STEWART
APRIL 29
128 PAGES/BW/ M
$14.99
The new era of peace and prosperity is interupted by a new type of enemy. One that travels among the walkers. One that will turn whispers of their appearance to screams. Collects THE WALKING DEAD #133-138.