It's almost New Comic Book Day! This week we're very excited to debut our newest series, HEART ATTACK! This all-new, action-packed series from Shawn Kittelsen and Eric Zawadzki (with Michael Garland on colors, Pat Brosseau on letters, and editor Jon Moisan) will blow your socks off.
In OUTER DARKNESS #12, Rigg's plan to hijack The Charon miiiight just hit a little speed bump as this arc comes to a close.
And lastly, the amazing first volume of EXCELLENCE arrives! If you're the binging type and like to skip single issues for trades, you're in a for a treat. EXCELLENCE is super engrossing, totally gorgeous, and movingly personal.
---
HEART ATTACK #1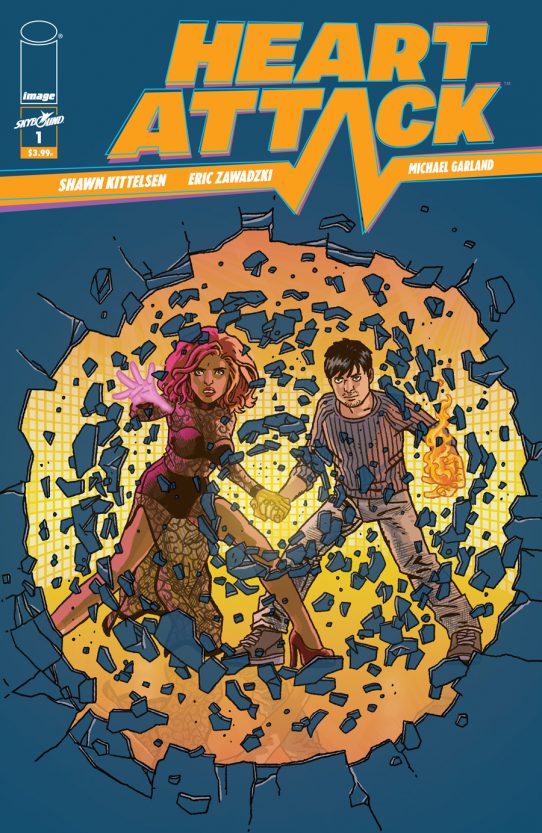 STORY: SHAWN KITTELSEN
ART/COVER: ERIC ZAWADSKI & MICHAEL GARLAND
NOVEMBER 20 | 40 PAGES | FULL COLOR | MATURE | $3.99
NEW SERIES
Super powers and teenage romance collide in the newest Skybound original by
Shawn Kittelsen (Mortal Kombat 11) and Eric Zawadski (The Dregs, Eternal)!
Gene therapy has saved Americans from disease—only to give birth to Variants: people with powers so unique, the government denies their human rights. But a rebellion has begun…
Charlie North is on the run from police when he crosses paths with Jill Kearney. Instant attraction becomes mass destruction when they unlock powers neither knew they had. Now the question isn't about how to use them, but how far they're willing to go.
---
OUTER DARKNESS #12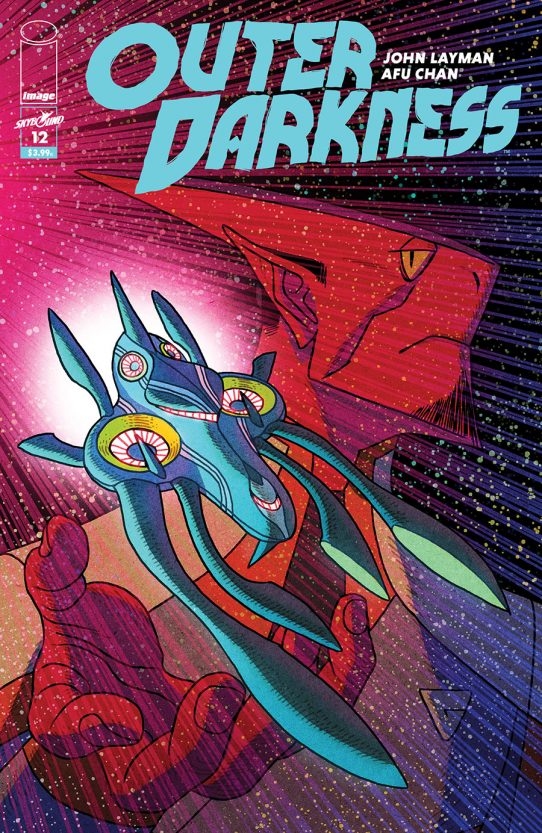 STORY: JOHN LAYMAN
ART/COVER: AFU CHAN
NOVEMBER 20 | 32 PAGES | FULL COLOR | MATURE | $3.99
END OF ARC
"Season One" of OUTER DARKNESS concludes with a new ship, new crew, and a mission: hunt down the stolen Charon. And bring back the girl.
---
EXCELLENCE VOL. 1 TRADE PAPERBACK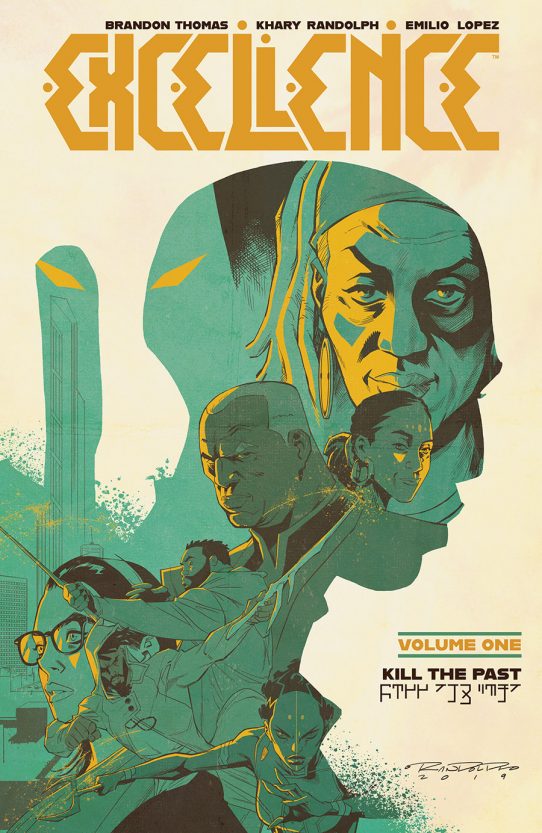 STORY: BRANDON THOMAS
ART/COVER: KHARY RANDOLPH & EMILIO LOPEZ
NOVEMBER 20 | 136 PAGES | FULL COLOR | TEEN+ | $16.99
Spencer Dales was born into a world of magic. His father belongs to the Aegis, a secret society of black magicians ordered by their unseen masters to better the lives of others—of higher potential—but never themselves.
Now it's time for Spencer to follow in his father's footsteps, but all he sees is a broken system in need of someone with the wand and will to change it. But in this fight for a better future…who will stand beside him?
Khary Randolph and Brandon Thomas ignite a generational war in this action-fantasy series, made entirely by creators of color, and committed to one truth above all others—Excellence is Real.
Collects EXCELLENCE #1-6.
ACTION, FANTASY
---