It's election day! Not sure how much attention most of us are paying to comics right now, but whatever happens (or doesn't happen), we have some GREAT comics hitting the shelves tomorrow! FIRE POWER #5 arrives from Robert Kirkman and Chris Samnee. THE WALKING DEAD DELUXE #2 arrives with a slew of awesome covers and those newly covered, gorgeous pages. And REAVER VOLUME 2 is here! I've been raving about this arc for months. If you've been waiting for it to be collected, now's the time!
Stay safe out there! See you at your local comic shop!
---
FIRE POWER BY KIRKMAN & SAMNEE #5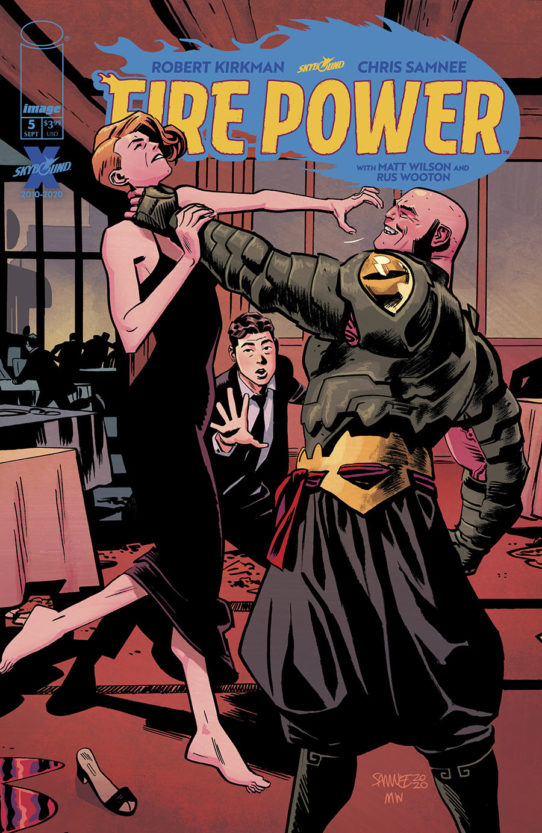 STORY: ROBERT KIRKMAN
ART/COVER: CHRIS SAMNEE & MATTHEW WILSON
NOVEMBER 4 | 28 PAGES | FULL COLOR | TEEN+ | $3.99
Owen and Kellie Johnson's weekly dinner date is ruined! The Dragon's Claw desire Owen's Fire Power, and they won't take no for an answer!
---
THE WALKING DEAD DELUXE #2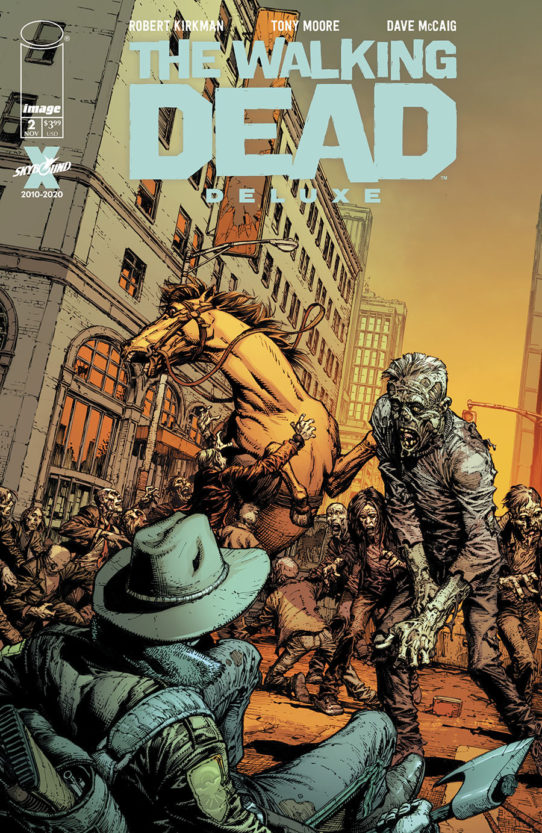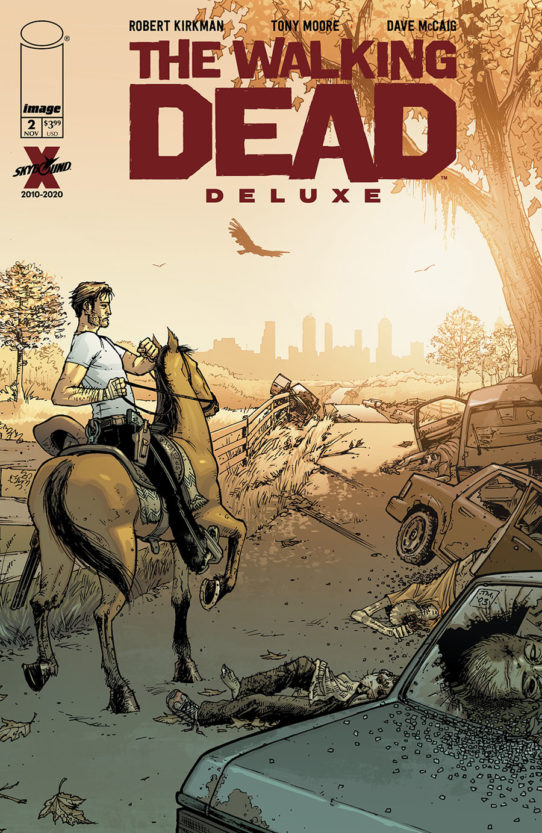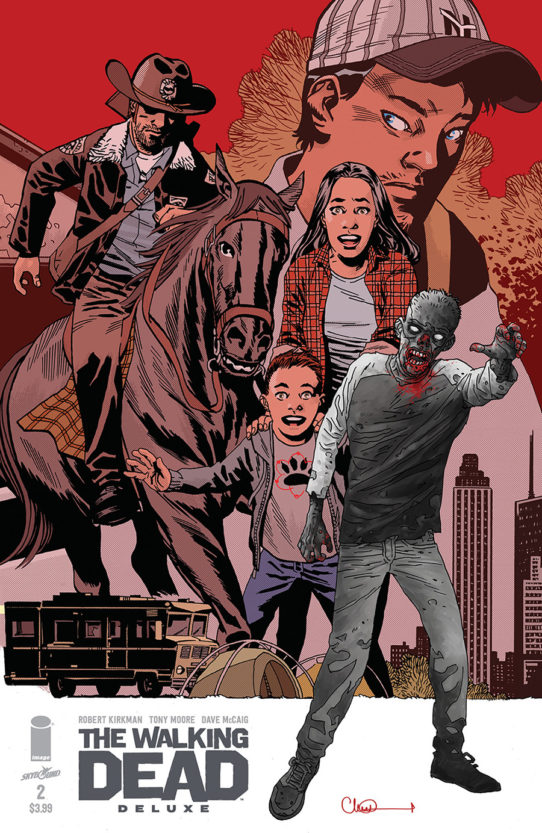 STORY: ROBERT KIRKMAN
ART: TONY MOORE & DAVE McCAIG
COVER A: DAVID FINCH & DAVE McCAIG
COVER B: TONY MOORE & DAVE McCAIG
COVER C: CHARLIE ADLARD & DAVE McCAIG
COVER D: JULIAN TOTINO TEDESCO
COVER E: ARTHUR ADAMS & DAVE MCCAIG
NOVEMBER 4 | 32 PAGES | FULL COLOR | MATURE | $3.99
Rick heads to Atlanta in hopes of finding his wife and son, only face an entire city overrun by walkers! This deluxe presentation in STUNNING FULL COLOR also features another installment of Cutting Room Floor and creator commentary.
---
REAVER VOL. 2: THE GRIM AFTER
STORY: JUSTIN JORDAN
ART: NIKO HENRICHON
COVER: BECKY CLOONAN
NOVEMBER 4 | 112 PAGES | FULL COLOR | MATURE | $14.99
The continent of Madaras promised a new start for settlers… but 200 years after its discovery, the war rages on. Deep within this savage and untamed land, a darkness builds that must be stopped at all costs.
After his experience with the Devil's Half-Dozen, Essen Breaker is tired of violence. He's traveled to Haas Haaden, the city at the edge of the world, to escape it. But where Breaker goes, death follows…
Join writer Justin Jordan (The Strange Talent of Luther Strode) and artist Niko Henrichon (Pride of Baghdad) for a grim, dark fantasy comic for a post-Game of Thrones world. This is REAVER.
Collects REAVER #7-11.
FANTASY