In this week's new comics, DEAD BODY ROAD: BAD BLOOD heats up in the second issue (if you didn't already think Bree Hale was someone NOT to mess with, just wait), we get two new volumes with the release of HARDCORE VOLUME 2: RELOADED and HEART ATTACK VOLUME 1, and we get the hardcover edition of Brian K Vaughan and Marcos Martin's THE WALKING DEAD: THE ALIEN!
DID YOU KNOW?! Skybound Insiders (totally free) can read the first issue of HEART ATTACK for free? Just log in to your account and click on FREE COMICS (did I say it's free?)!
Keep scrolling for the DEAD BODY ROAD Preview and we'll see you at the comic shop! Stay safe out there!
---
DEAD BODY ROAD: BAD BLOOD #2 (of 6)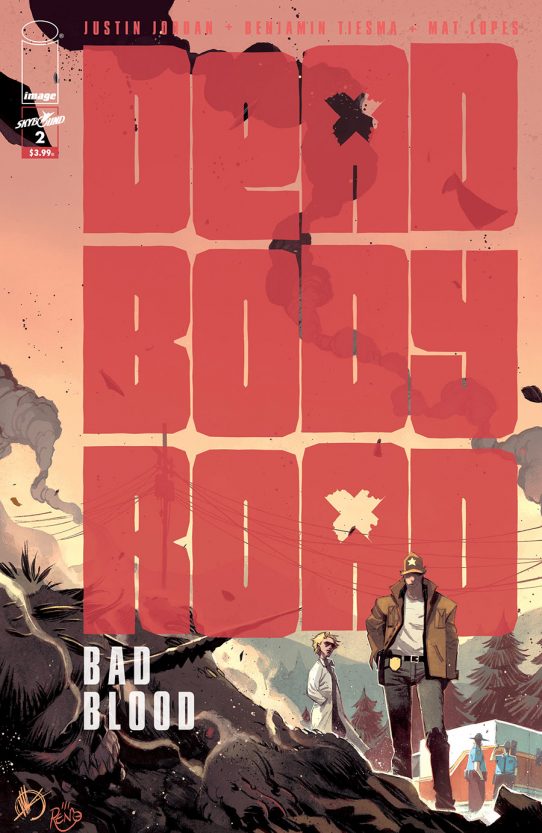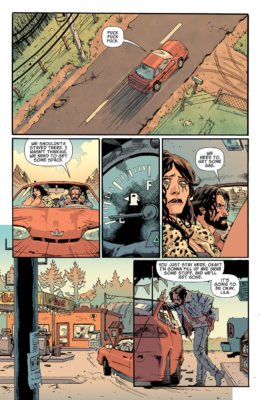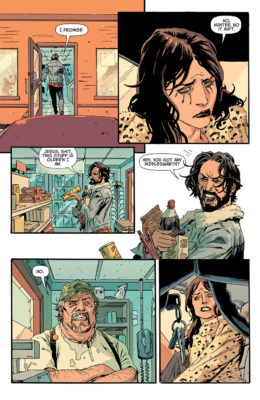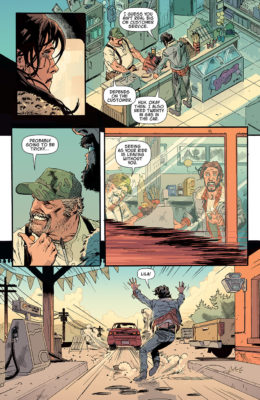 STORY: JUSTIN JORDAN
ART: BENJAMIN TIESMA & MAT LOPES
COVER: MATTEO SCALERA & MORENO DINISIO
JULY 29 | 32 PAGES | FULL COLOR | MATURE | $3.99
Hunter Hale is on the run from Monk Sinclair, boss of everything underground in their county… At least until Bree Hale declares war on him to defend her brother.
---
HARDCORE VOL. 2: RELOADED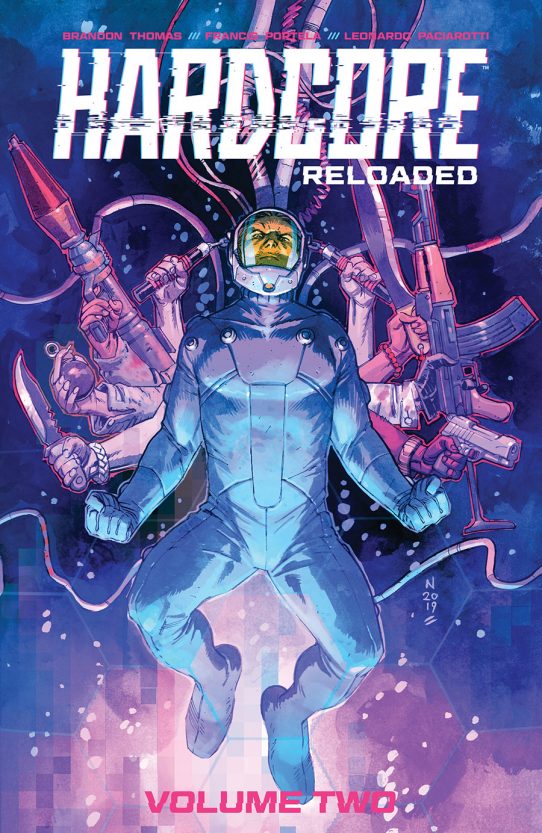 STORY: BRANDON THOMAS
ART: FRANCIS PORTELA & LEONARDO PACIAROTTI
COVER: NIC KLEIN
JULY 29 | 112 PAGES | FULL COLOR | TEEN+ | $14.99
HARDCORE returns with more bullets that John Wick! Agent Drake once used the Hardcore tech to take control of human drones to protect our nation… but now, that tech is out in the wild. And the only one who can help him put the genie back in the bottle is his greatest enemy.
Skybound's action-thriller reloads with Brandon Thomas (EXCELLENCE), Francis Portela (Faith), and covers by Nic Klein (Deadpool).
Collects HARDCORE RELOADED #1-5.
ACTION ADVENTURE, SCIENCE FICTION
---
HEART ATTACK VOL. 1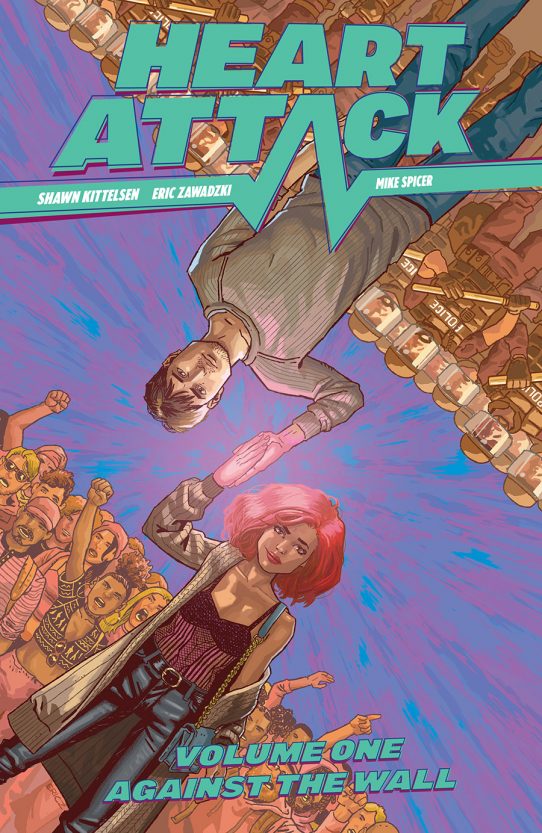 STORY: SHAWN KITTELSEN
ART/COVER: ERIC ZAWADSKI & MICHAEL GARLAND
JULY 29 | 136 PAGES | FULL COLOR | MATURE | $16.99
NEW SERIES
Superpowers and teenage romance collide in the newest Skybound original by Shawn Kittelsen (Mortal Kombat 11) and Eric Zawadski (The Dregs, Eternal)!
Gene therapy has saved Americans from disease—only to give birth to Variants: people with powers so unique, the government denies their human rights. But a rebellion has begun…
Charlie North is on the run from police when he crosses paths with Jill Kearney. Instant attraction becomes mass destruction when they unlock powers neither knew they had. Now the question isn't about how to use them, but how far they're willing to go.
Collects HEART ATTACK #1-6.
SUPERHEROES, SCIENCE FICTION
---
THE WALKING DEAD: THE ALIEN HARDCOVER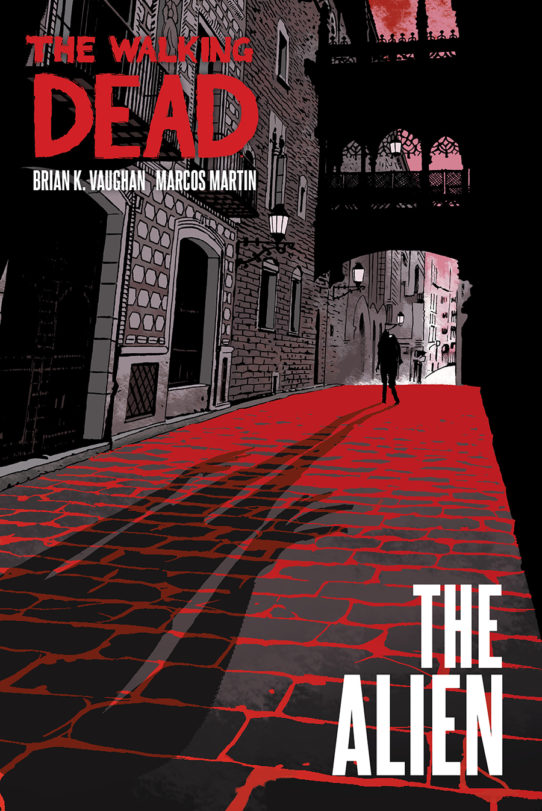 STORY: BRIAN K VAUGHAN
ART: MARCOS MARTIN
JULY 29 | 72 PAGES | BLACK & WHITE (AND SOME RED) | MATURE | $19.99
COLLECTED IN HARDCOVER FOR THE FIRST TIME!
Originally only available on PanelSyndicate.com, this oversized hardcover features a story firmly set in THE WALKING DEAD comic book continuity by Brian K. Vaughan (SAGA) and Marcos Martin (THE PRIVATE EYE, BARRIER).