"What would you do if you could be anyone?" That's the central question at the heart of HARDCORE from Andy Diggle and Alessandro Vitti. Based on an idea by Robert Kirkman and Marc Silvestri, HARDCORE is the story of a government agency that has the power to forcefully take over the body of anyone on Earth in order to accomplish their missions. But what does their best agent do when he's trapped in a body and becomes the target of a hostile takeover of that very agency? In the vein of high concept sci-fi action stories such as GHOST IN THE SHELL and the MATRIX, HARDCORE is the type of story I love to experience. The idea of being able to step into anyone's shoes (literally) and carry out your mission is such a simple, primal story that it's hard to imagine anyone that this story wouldn't speak to. Everyone has fantasized about it at some point. Now crank that fantasy up to 11 and watch it go.
And special mention needs to be made of the creative team on this book. Andy Diggle is firing on all cylinders here. Under a lot of other writers, this story could've easily gotten out of hand, but Andy has managed to write one of the tightest and most action-packed stories I've ever read. It's like he was born to write this story. And the art! Alessandro Vitti, Adriano Lucas, and Thomas Mauer are creating one of the best action stories ever seen on each and every page. It's like Michael Bay and John McTiernan and John Woo all got together and created the most badass action film they could in comic form. This book is that special type of action book that only comes along every so often. Don't make the mistake of missing out on it!
Jon Moisan
Editor
---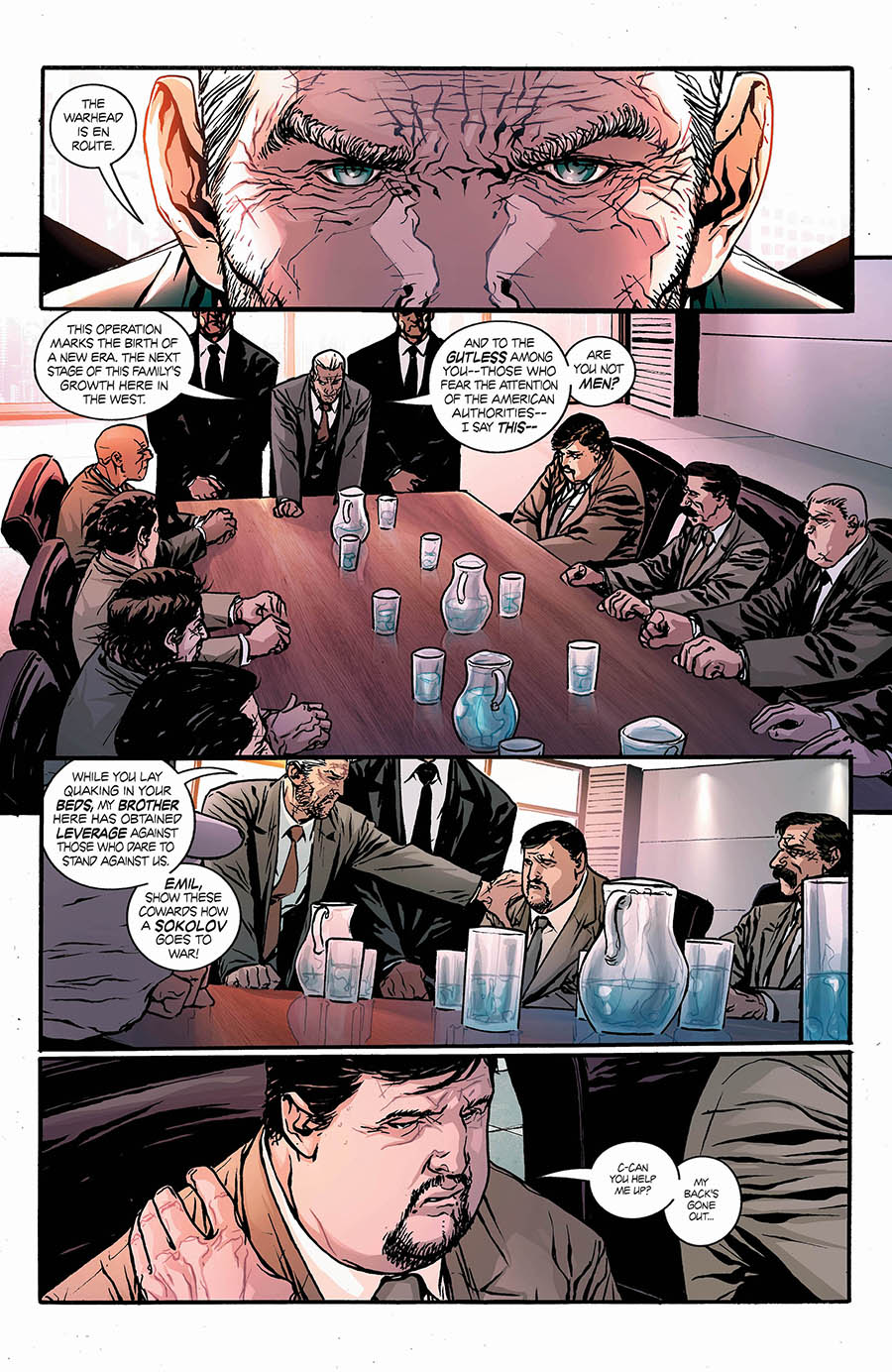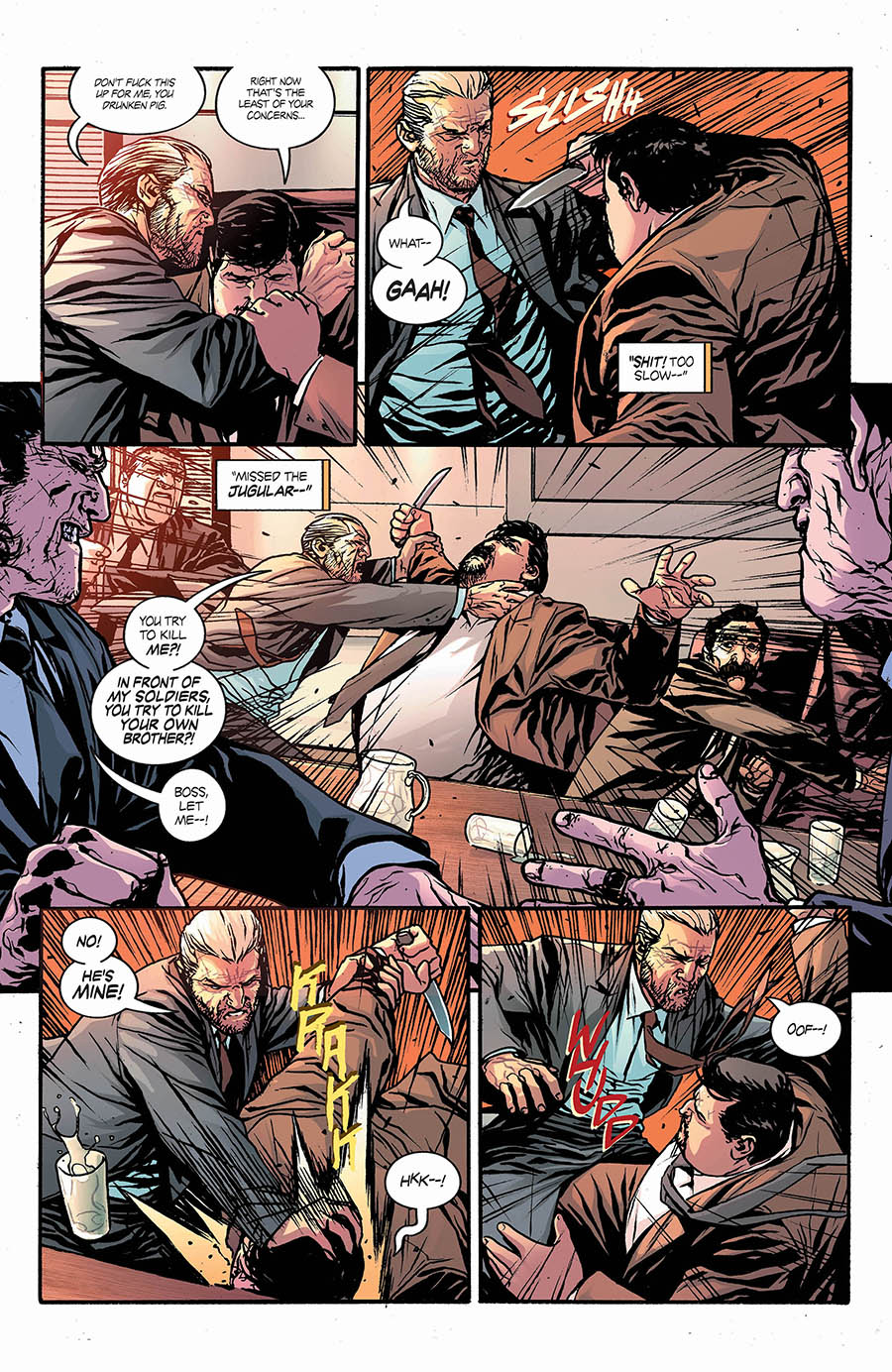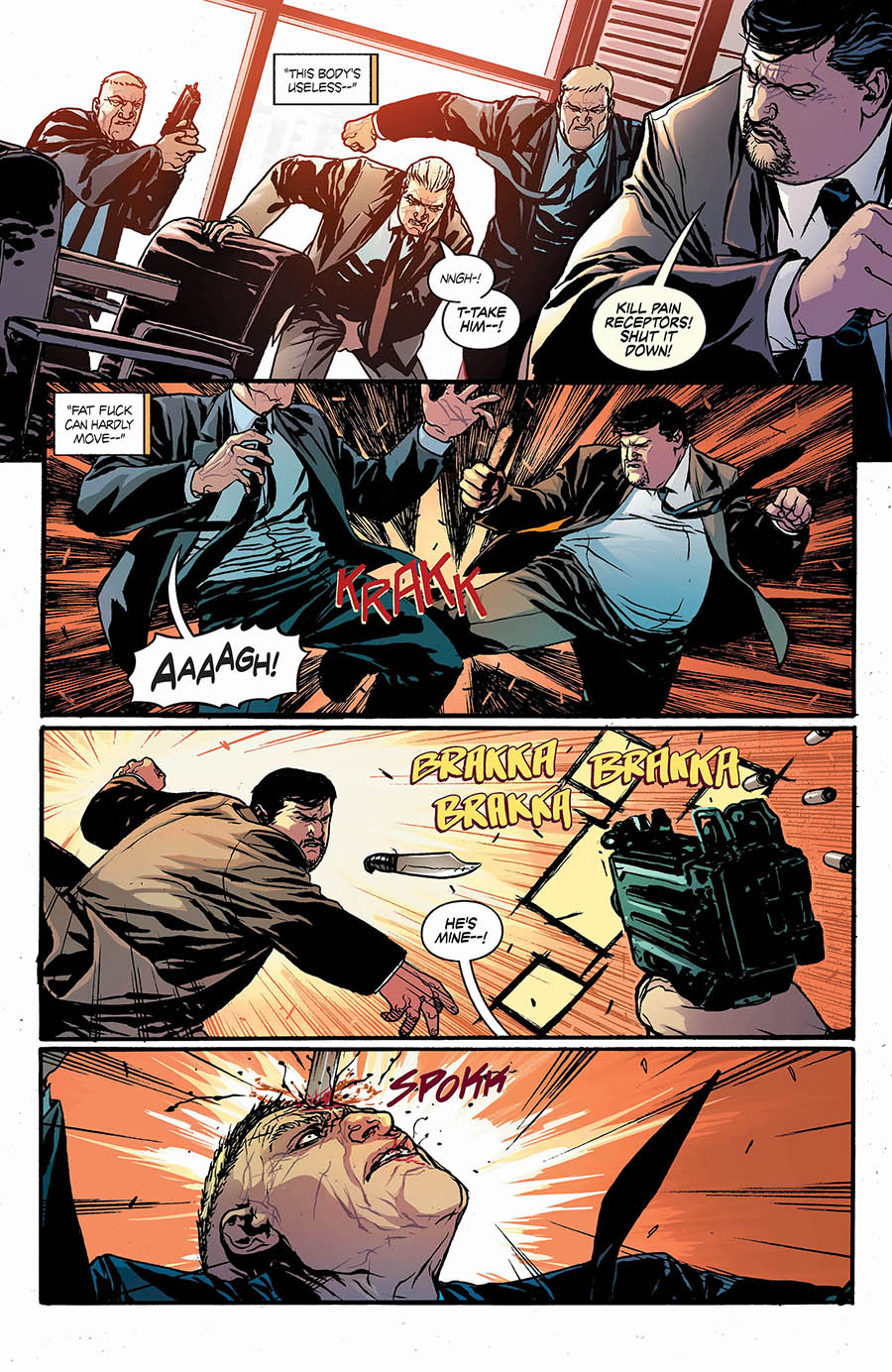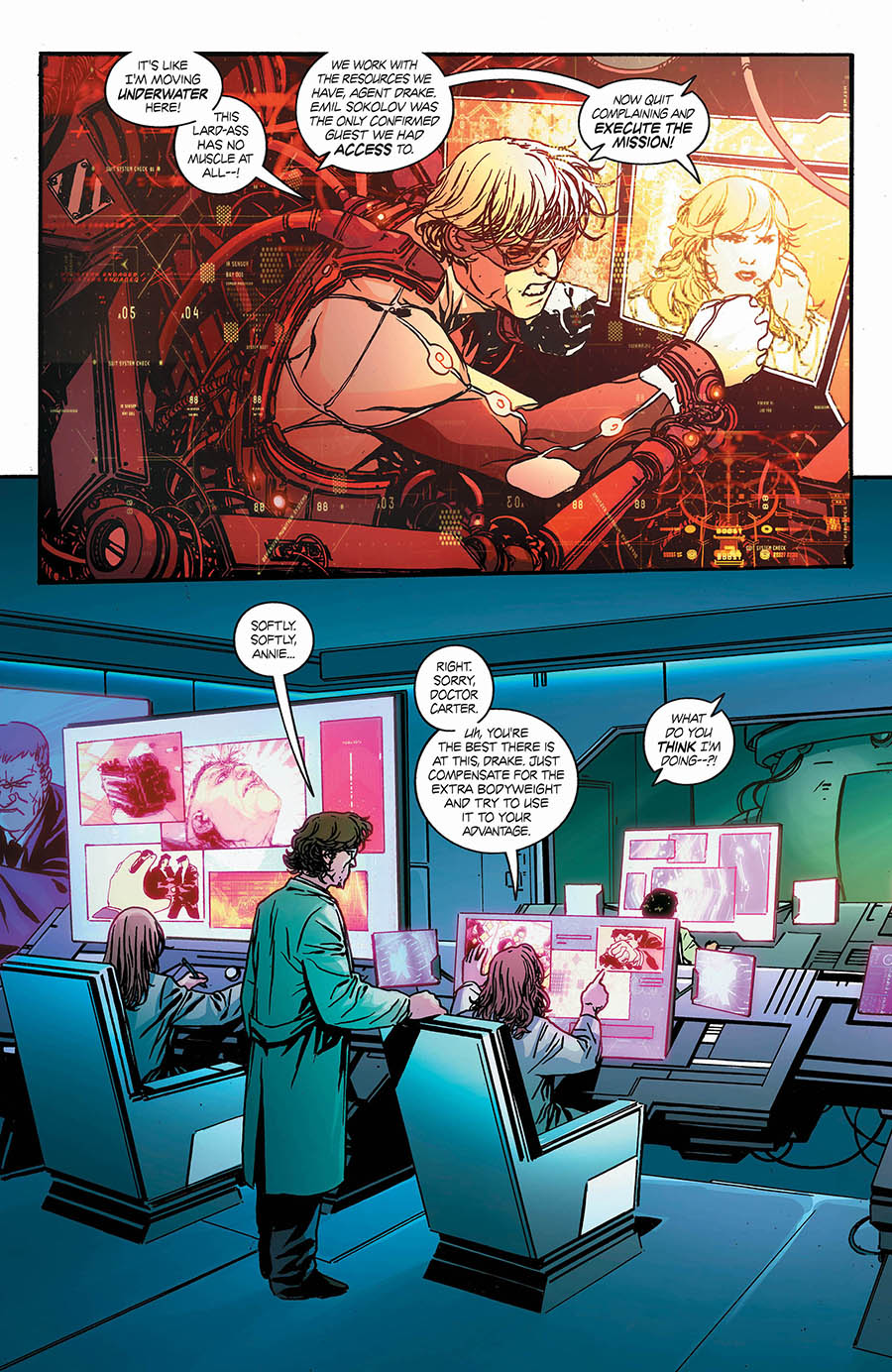 ---
HARDCORE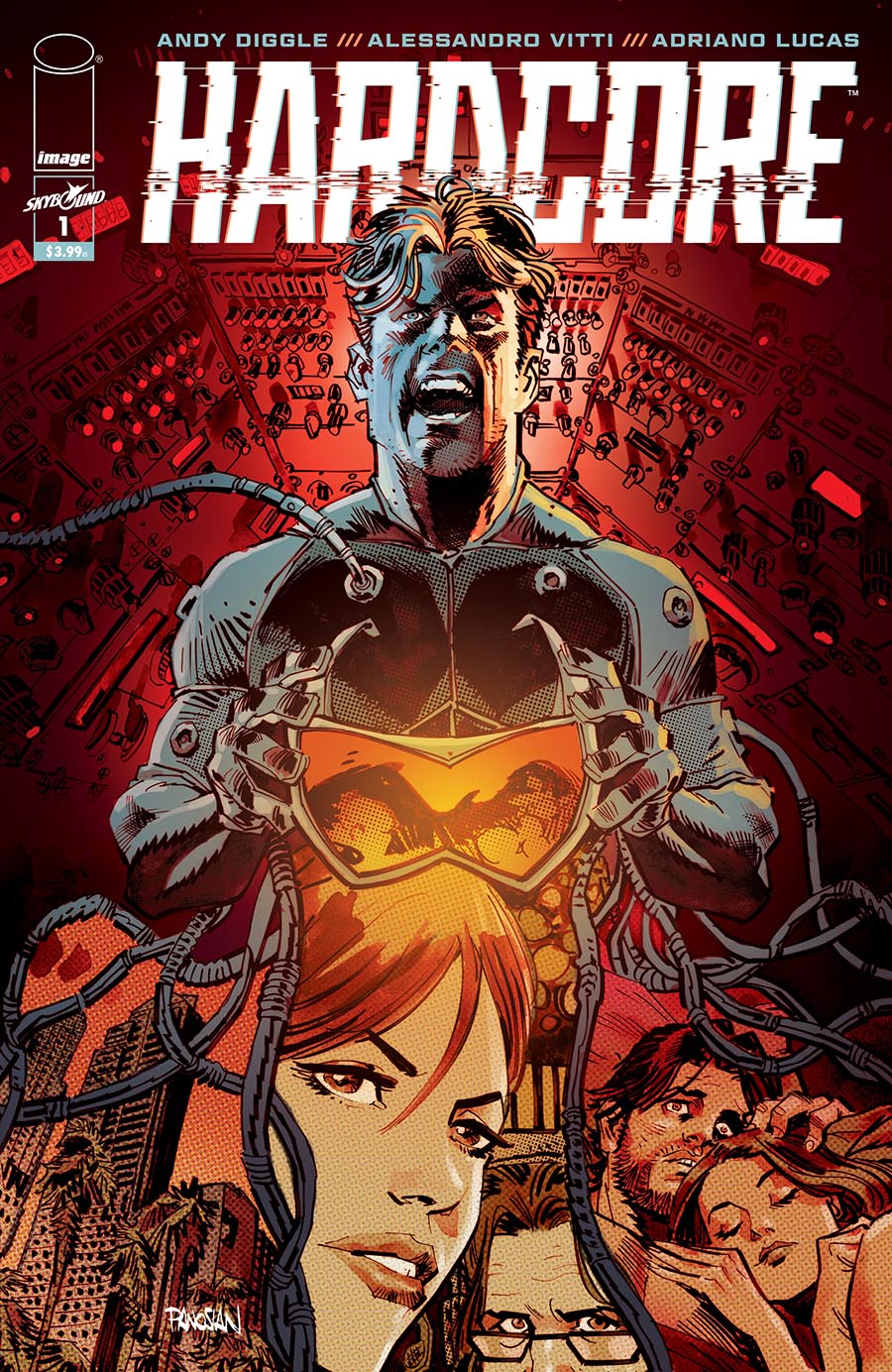 Writer: Andy Diggle
Artist: Alessandro Vitti
Colorist: Adriano Lucas
Letterer: Thomas Mauer
Synopsis:
Imagine being able take over the body of anyone on Earth to accomplish whatever you want. Clandestine hits where the victim is the weapon. Sound crazy? For Drake and the Hardcore program, it's a reality. But what happens when the tech falls into the wrong hands? When a former agent forcibly takes over the program with Drake inside, it'll take everything he's got just to survive. Too bad it's not his body he's trying to keep alive. From the superstar team of ANDY DIGGLE (THIEF OF THIEVES) and ALESSANDRO VITTI (Iceman) comes a story of body hijacking gone wrong.
Final retail cutoff order: November 26, 2018
In-stores: December 12, 2018
Read the full press release at ImageComics.com